Thanksgiving is just a short week away… do you know how to make turkey gravy?
With this recipe, you'll become the star gravy-maker at your family gatherings!

Follow the recipe for the most magnificent gravy – with a deep, rich mahogany- brown color, and luscious flavor.
Learn how to make a dark, caramelized and flavorful gravy – and it's not difficult… just need to follow a few steps. It will make your Thanksgiving celebration a hit!
Isn't it all about the gravy? I'm picky here – I don't care for light colored gravy. I also do not care for gravy that is thin – with no body.. or one that is too thick, sticky and sloppy.
Aromatic roasted vegetables on the bottom of the pan, with the addition of herbs and marsala wine- produces a rich fabulous gravy.
The trick: roast the vegetables on the bottom of the pan until they are dark, caramelized and very golden in color. Then, the chicken stock (or turkey stock is added) and the gravy will start to become something delicious. If the broth is added too soon – the gravy will never have a chance to develop a dark color… and rich flavor.
Most turkeys – kosher, free-range or frozen usually roast up with good flavor – with tender white meat and succulent dark meat. But, if the gravy is unsavory, then the turkey – the centerpiece of the celebration, can ruin the meal.
Follow the recipe – I have many thanking me year after year for this tutorial.
OVERVIEW – Basic Marsala Turkey Gravy (this is what you will do):
Add vegetables to the bottom of turkey in pan.
Roast until vegetables are very dark golden, about 45 minutes – 1 hour.
Add broth and herbs – return to the oven.
When turkey is done, strain the broth from the bottom of the pan, pressing on the solids.
In a 2 quart, non reactive pot add butter, then flour when it has melted.
Stir with a whisk 1 – 2 minutes, then add 3 cups of the strained broth and marsala wine.
Bring to a boil, whisking, then turn down to a simmer and reduce until nicely thickened.
Want to make it gluten-free? No problem (it's delicious) – just substitute an all purpose gluten-free flour blend.
Recipe: Karen's Marsala Turkey Gravy for Thanksgiving
Ingredients:
2 large carrots, scrubbed, 1″ pieces
2 large ribs celery, scrubbed, 1 " pieces
1 large onion, peeled – cut, 1 " pieces
6 large garlic cloves, peeled
4 cups homemade rich chicken stock, divided
A few sprigs fresh thyme, rosemary and sage
A few stalks of celery leaves
3 tablespoons butter (organic)
3 tablespoons flour (can easily swap with all purpose gluten-free flour)
¼ cup marsala wine, or more to taste
1 pinch salt
1 pinch fresh cracked pepper
1 large herb sprig – rosemary or thyme

Below, my method of making gravy – and tips on roasting the turkey.
METHOD (with turkey): 
Preheat oven to 350 degrees.
Scatter the carrots, celery, onions and garlic on the bottom of a heavy roasting pan. Place the turkey on a V – rack over the vegetables. Roast until the vegetables are very dark-golden, DO NOT ADD BROTH TO THE PAN UNTIL THE VEGETABLES HAVE DEVELOPED A RICH COLOR. Do not burn the vegetables, but you will want a deep colored and flavored gravy – the vegetables must be dark in color.
This will take about 45 minutes to 1 hour… be patient*!
Remove from oven and add 3 cups of chicken broth to the bottom of the pan, with the fresh herb sprigs and celery leaves. Tent with foil in the last hour if the turkey gets too dark. Insert a meat thermometer in the breast, it should read 160 – 165 degrees. When pierced, the juices will run clear. (A 16 lb. turkey could take about 4 – 4 1/2 hours to cook, 20 minutes per lb. Allow a little extra time for a turkey that is well stuffed.)
Remove turkey from v-rack to a carving board. Let rest before carving. Strain the broth in the pan into a bowl, press hard on the solids to extract all the flavor from the vegetables. Measure the broth, add a little more stock to equal 3 cups (use the reserved broth -will have reduced while roasting.)
Finish the Marsala Gravy:
In a two quart heavy sauce pan, melt the butter. Add the flour and whisk over low-medium heat for 1 minute, until just colored. This roux is the thickening base for the gravy. Add only one cup of stock, raise heat to high, whisk consistently until thick. Add the remaining 2 cups of stock, the marsala wine, salt, pepper and the herb sprig. Bring to a boil, whisking, then reduce heat to a simmer and cook 15 minutes until reduced. Taste for seasonings. Add more stock if too thick, reduce more if too thin.
Platter the sliced turkey, drizzle some gravy over, and serve the remainder in a gravy boat to pass.
*If you do not let the vegetables develop a dark color – then you will end up with a gravy with a sad, tan color, similar to what you get out of a can. Yuck!
Your finished gravy should be a deep, rich mahogany- brown color.
This recipe may not be reproduced without the consent of its author, Karen Sheer
Serves: 18 – 22
See below – how to roast the perfect Turkey!
A Happy, Healthy & Delicious Thanksgiving to all!
Karen
---
---
Karen Sheer lives and cooks in Greenwich. She is a professional chef, writer, caterer, photographer and food consultant specializing in original recipes. Her blog is "A Zest For Life"– Karen's Obsession with Food and Style.
Each recipe is inventive, original and well tested. Karen's recipes are written to give you the feeling she is in the kitchen with you coaching step by step. Health and wellness are her passions. Karen's recipes promote fresh, local ingredients which lead to a healthier lifestyle!
---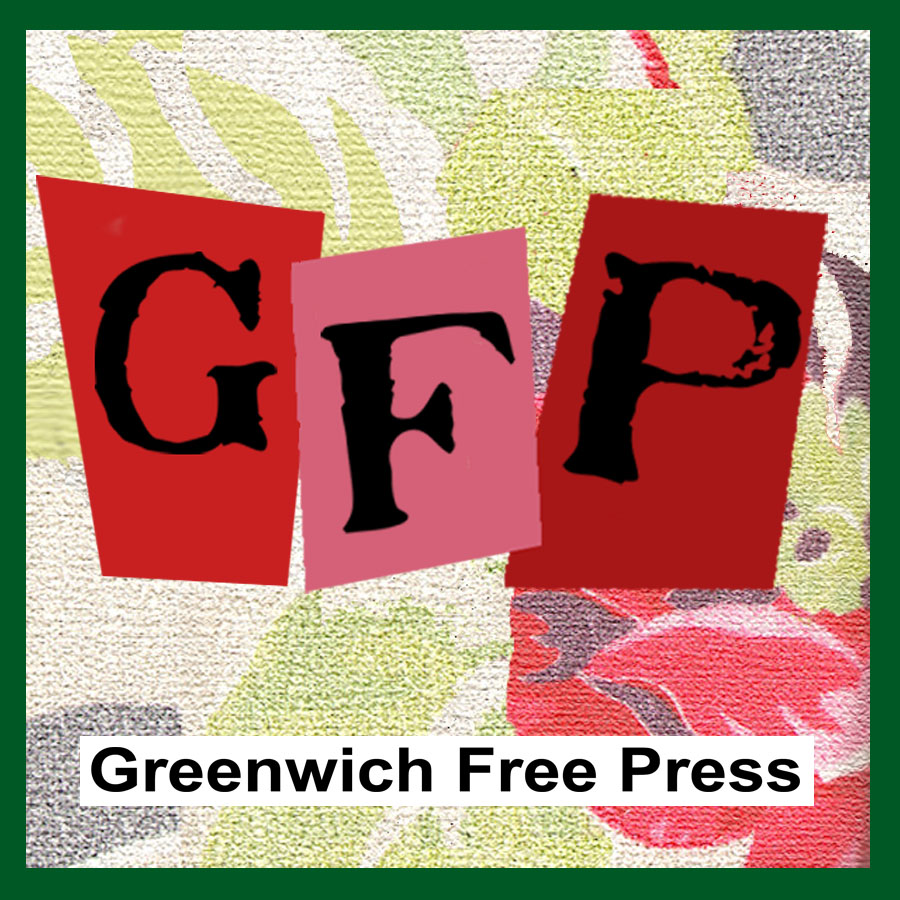 Email news tips to Greenwich Free Press editor [email protected]
Like us on Facebook
Subscribe to the daily Greenwich Free Pressnewsletter.