Devotees of Greenwich's 3.9-acre Island Beach made their way by ferry to gather around the flagpole on Saturday, Aug 25, 2018, marking the island's first 100 years in the Town's possession.
Tony Savino of WGCH radio shared some of the history of the island, formerly known as Little Captain's Island. In 1911, a consortium of Greenwich businessmen opened a resort on the island that included an amusement park with a merry-go-round, shooting gallery, games, a dance hall and a restaurant.
Two families – the Lauders and the Greenways – bought the island and donated it to the Town for $1.00. It was donated in memory of George Lauder, Jr who died at just 37 during the influenza epidemic of 1918.
Two Mead Point residents, Mrs. Wilks and Mrs. Campbell, donated money for a ferry to bring people to the island. The first, the Island Beach first sailed in 1920. In 1937 another boat, the Indian Harbor was purchased. Over the years weather has had an impact on the island. In 1860 Greenwich Harbor and Long Island Sound froze over and a man claimed he walked from Long Island to Greenwich.
Super Storm Sandy inflicted much damage on the island, including destroying the dock, which delayed the opening of Island Beach until July.
The rebuilding of the island after hurricanes, Nor'easters, and winter storms has included new bathrooms, sidewalks, trees planted, flowers and shrubs, and a new boardwalk. A lot of this work has been done thanks to Friends of Island Beach.
Today, despite the ravages of weather, the island retains the original merry-go-round pavilion, 1,000 feet of sandy beach and picnic facilities.
First Selectman Tesei said the Town of Greenwich remains committed to preserving this "bucolic respite" for its residents for the next century.
Fred Camillo, who said all his days at Island Beach were happy ones – except for the two days Parks & Rec's Joe Siciliano confiscated his beach pass – recalled how early in the 20th century, the Town's public beach, "Sandy Beach," was located at the end of Mead's Point.
"The residents there got a little concerned because all the townies kept walking every day down their road," he said. "That probably helped a little with that boat donation. But we're glad they did."
Former Cos Cob School teacher, Ruth Wilson, 100, delighted the crowd with her recollections of Island Beach over the decades.
Wilson, who was born the year Greenwich acquired the island, first visited it when she was five.
She recalled the itchy woolen bathing suits that were de rigeur in 1923. She said her suit had short sleeves and pants that went below the knee, and that her teenage sister's swim costume was a shapeless black slip, tunic, black stockings and sneakers.
---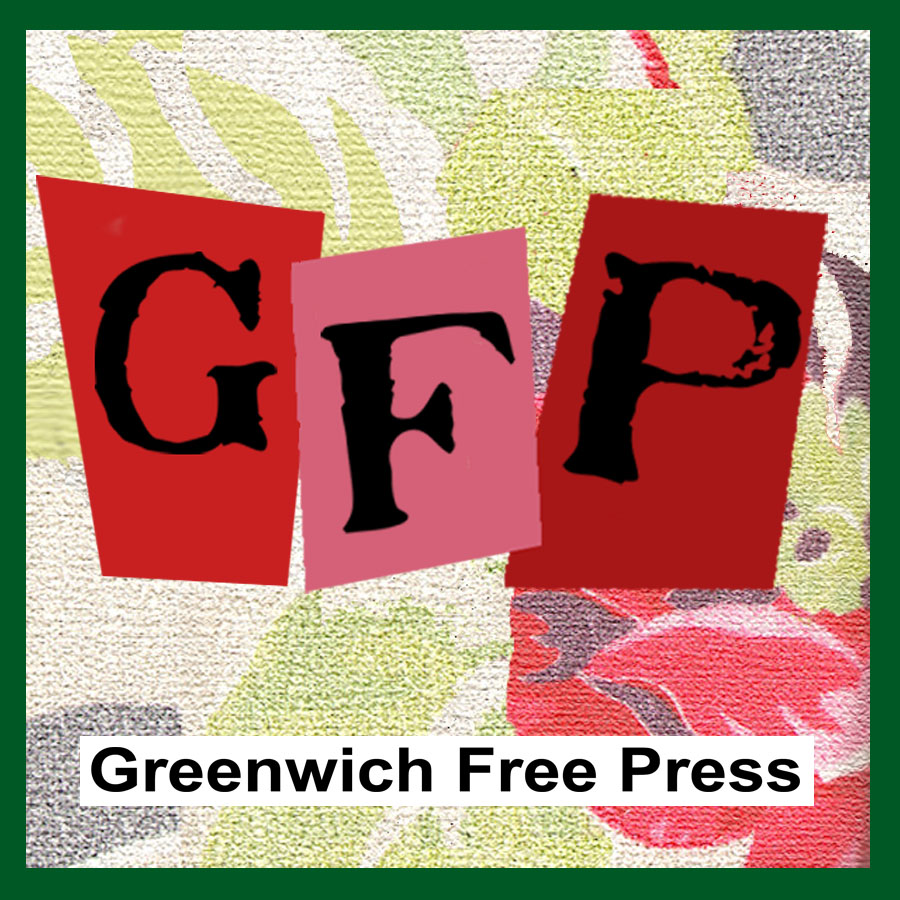 Subscribe to the daily Greenwich Free Press newsletter.
---
"It's a wonder anybody learned to swim," she joked, adding that when guests would come out from New York City for the day, the men arrived wearing suits, and the women were dressed as if they were going to church.
"They sat on the beach and roasted," she told the crowd as seagulls cawed in the background and children got busy playing in the sand.
Wilson recalled how there was a series of cottages on the island, and described as "heaven" the summer she spent in one of the cottages.
She contrasted the new ladies rest room with the one of her memory. "In my time it was a board with holes in it," she said.
Wilson said when she was little, her family would stop at Bennett's store on Steamboat Road and buy a bottle of milk which they would tote inside a paper bag to Island Beach for lunch.
"I always wondered why my milk from home tasted different from Island Beach milk," she winked. "I guess it's the sun."
Wilson was a high school student during the Depression. She recalled how Island Beach was a very inexpensive day of fun for unemployed men.
"I was lucky I met my husband here," she said.
With a nod to Tony Savino's mention of Long Island Sound having frozen over, Wilson said her husband claimed to have driven his car across the Sound to Long Island.
"Where the concession is now was formerly ladies lockers," Wilson said. "We had locker girls, and you would get a key so you'd know the number of your locker. That was on your wrist or foot when you swam around."
"This place has been my happy place ever since I was five years old. My kids were practically born here," she said.
"I brought both of my children here when they were just months old," she said. "I could leave the carriage with the babies sleeping over there," she said pointing to the east side of the island. "And I'd go onto the beach while they slept. I don't think you could do that nowadays."
Denise Longo and Island Beach caretaker Jay Manning recalled some more recent history of the island, including the high dive and float.
"The high dive went first," Manning recalled. "It was a liability. And the water got shallower."
Longo and Manning recalled the popular tiki bar that was connected to the concession stand and served alcohol until about the 1990s.
"It closed for insurance reasons," he said.
Manning who lives on the island eight months of the year – from April through Thanksgiving – said Storm Sandy was a blessing in some ways. "We have a bigger, stronger pier now," he said. "We have new sidewalks and a new playground too."
Manning credited much of the island's pristine condition to Bill McAndrews a familiar presence on the island for 20 years.
Lifelong resident Martha Awdziewicz whose friends call her Snooky, recalled great fun climbing a ladder to the "tower" and jumping off. Unfortunately, that would come to an end after a tragic accident.
"Two people people jumped at the same time and one hit the other breaking his back," she said.
Awdziewicz also recalled some of the strict rules for attire. "We couldn't wear our bathing suits on the ferry," she said.
Awdziewicz and her friends Penny Monahan, Helen Morano DeLago, Alice Mascaro recalled that in junior high school and high school they couldn't afford a lockers or chairs. Instead they'd wrap their bathing suits inside their towels, and change into them in the free locker room with its big tree growing through the middle. They'd bring their lunches in paper bags and sit on their towels in the sand.
Eager for more history of Island Beach? Check out this detailed post by Greenwich Library historian Carl White here.
Or read the entire Oral History of the island, available to check out from Greenwich Library.