The secret to successful tea sandwiches lies in the smallest of details.
On Thursday the Woman's Club social committee — Pat Giovinco, Erna Olson, Susan Franco, Anne DeCarlo, Peg Rogers, Mary Alice Yates and Madeline Albrizio — provided a primer on the art of the tea sandwich.
Starting with the most basic of shapes, the dainty circular sandwiches require a biscuit cutter, and the tiny square and rectangle sandwiches require no more than a sharp knife. But that is just the start.
Blot the Cucumber Slices: No One Likes a Wet Sandwich
Pat Giovinco warns that if not for one simple precaution, the cucumber and cream cheese tea sandwiches are at risk of drowning. After slicing English cucumbers and arranging them in rows across a paper towel, it is wise to sprinkle with salt and blot excess water with a paper towel. There's nothing worse than wet bread and this simple trick will save the day.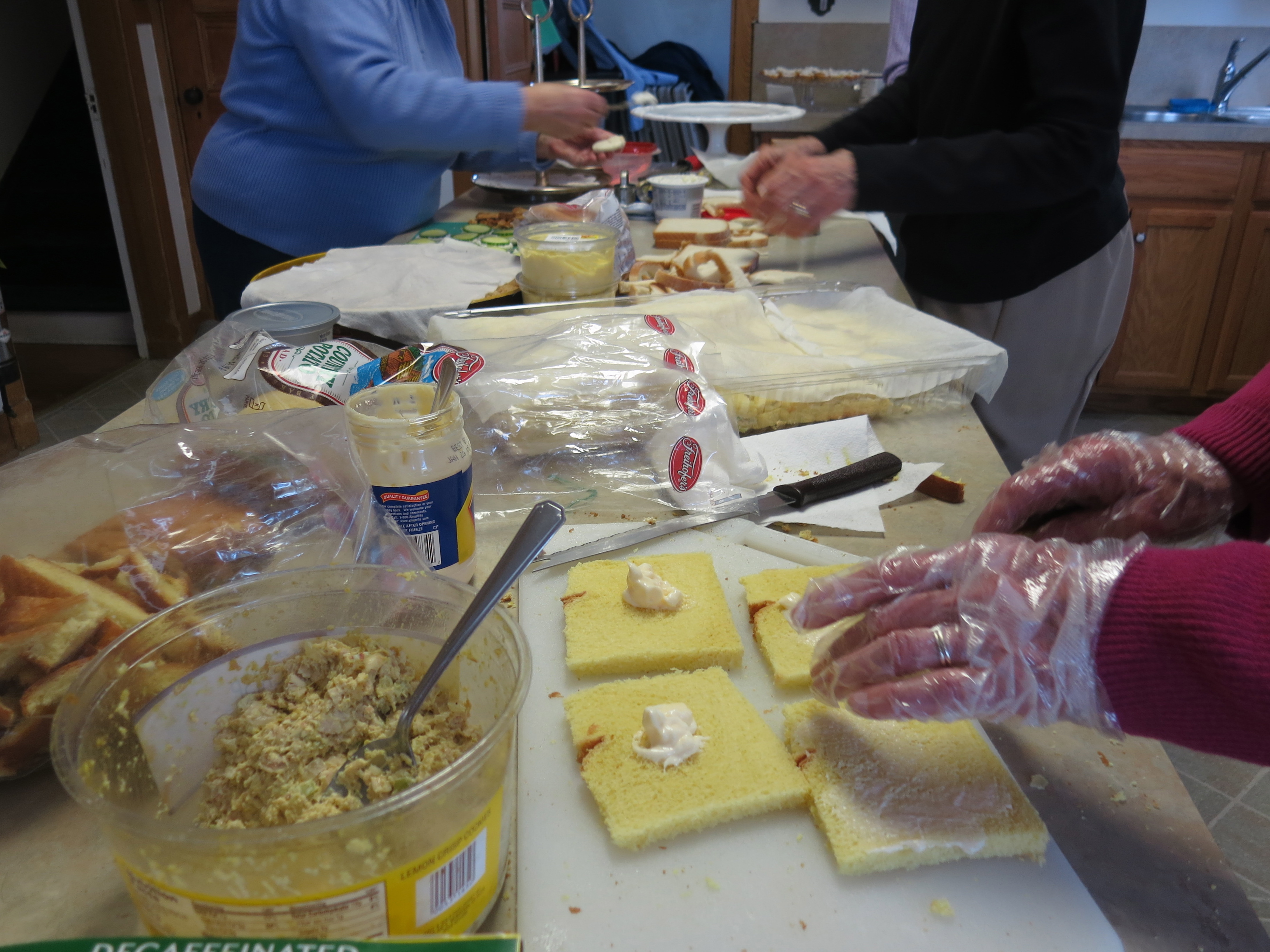 Trim the Crusts; Drape a Damp Paper Towel over Completed Sandwiches
Another tip from the Woman's Club members who have been preparing tea sandwiches for years, is to drape a damp paper towel over the trays of completed sandwiches. Soft, fresh bread trimmed of its crusts can dry out quickly.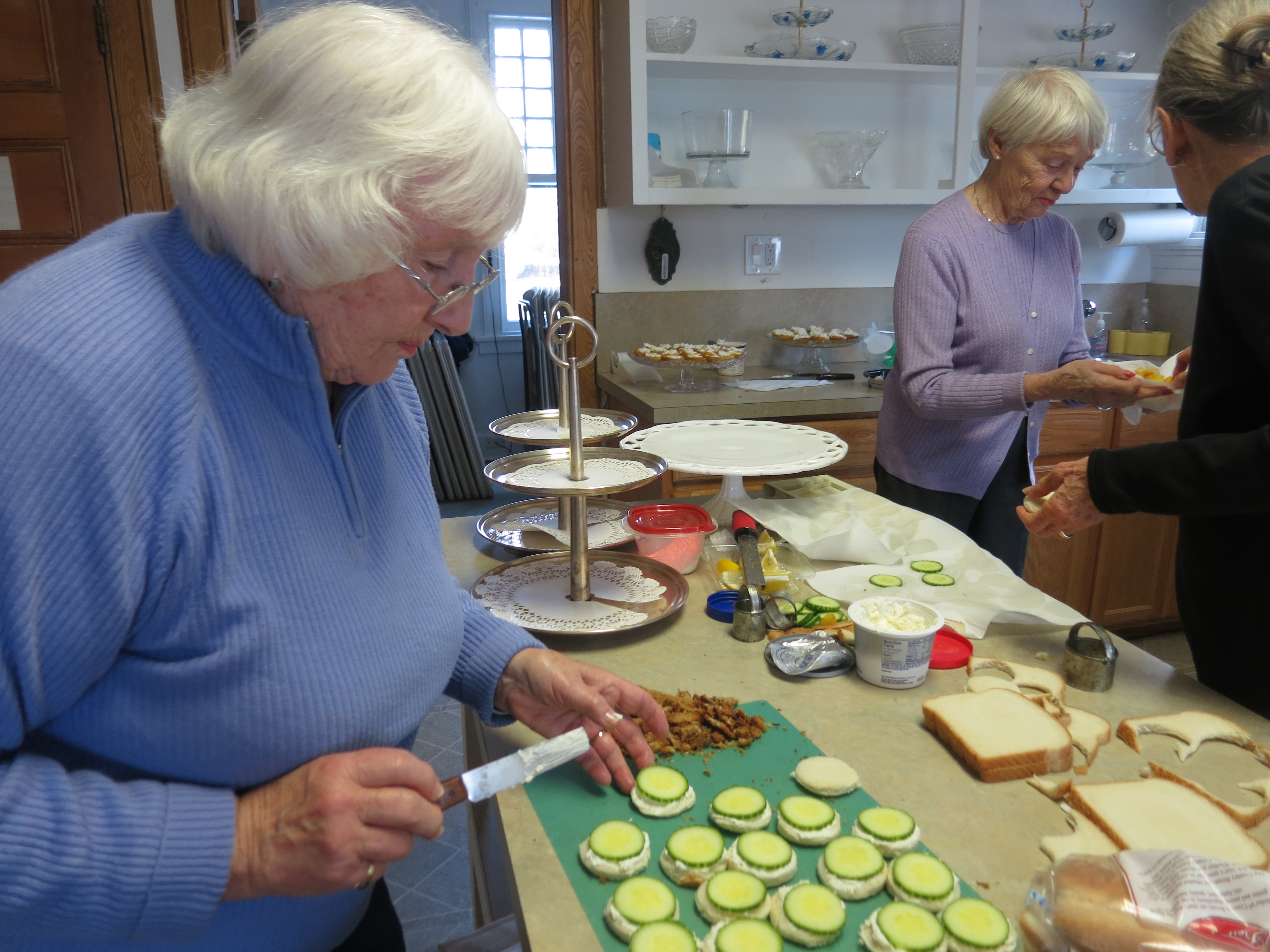 Use a Mandoline for Perfect Slices
A handy chef's mandoline is key to perfectly sliced cucumbers. The mandoline can also be used to julienne vegetables for salads or even slice eggplant for eggplant Parmesan.
In anticipation of the Woman's Club annual "Philanthropies Tea," which is attended by representatives of receiving non-profit organizations, the social committee also brewed tea and prepared a light dessert of mini muffins topped with whipped cream cheese and zest of lemon.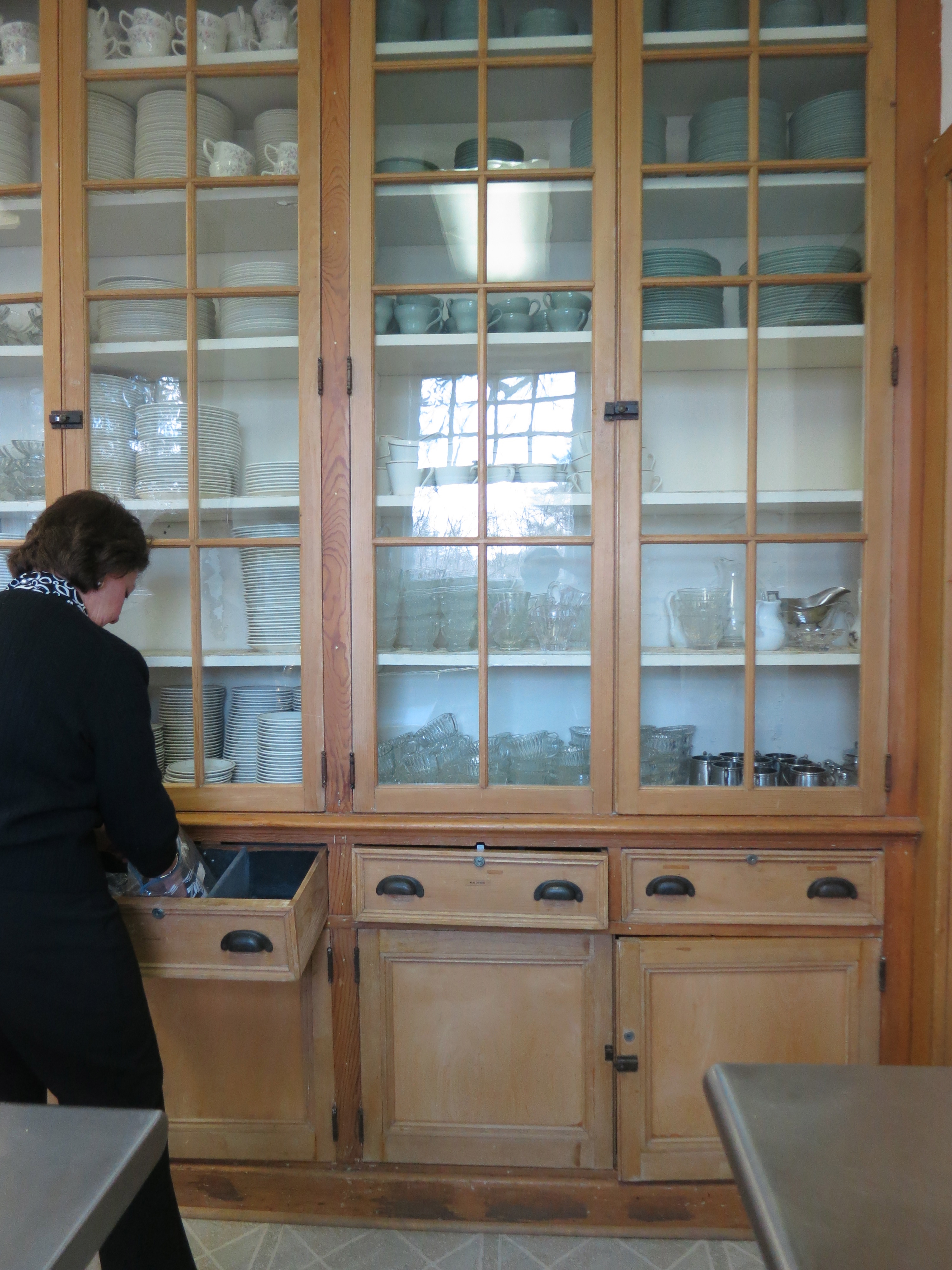 The committee arranged for the silverware and antique silver tea service to be polished in advance.
Improvise if Necessary
Not ones to fuss over events out of control, the Woman's Club social committee have learned to improvise, to turn on a dime if necessary. Short of bread? Open faced tea sandwiches will do. Just top with a bit of roasted red pepper, pimiento or paprika.
The assortment of tea sandwiches included square egg salad sandwich, circular cucumber sandwiches and chicken salad triangles, and rectangular cream cheese sandwiches on date nut bread.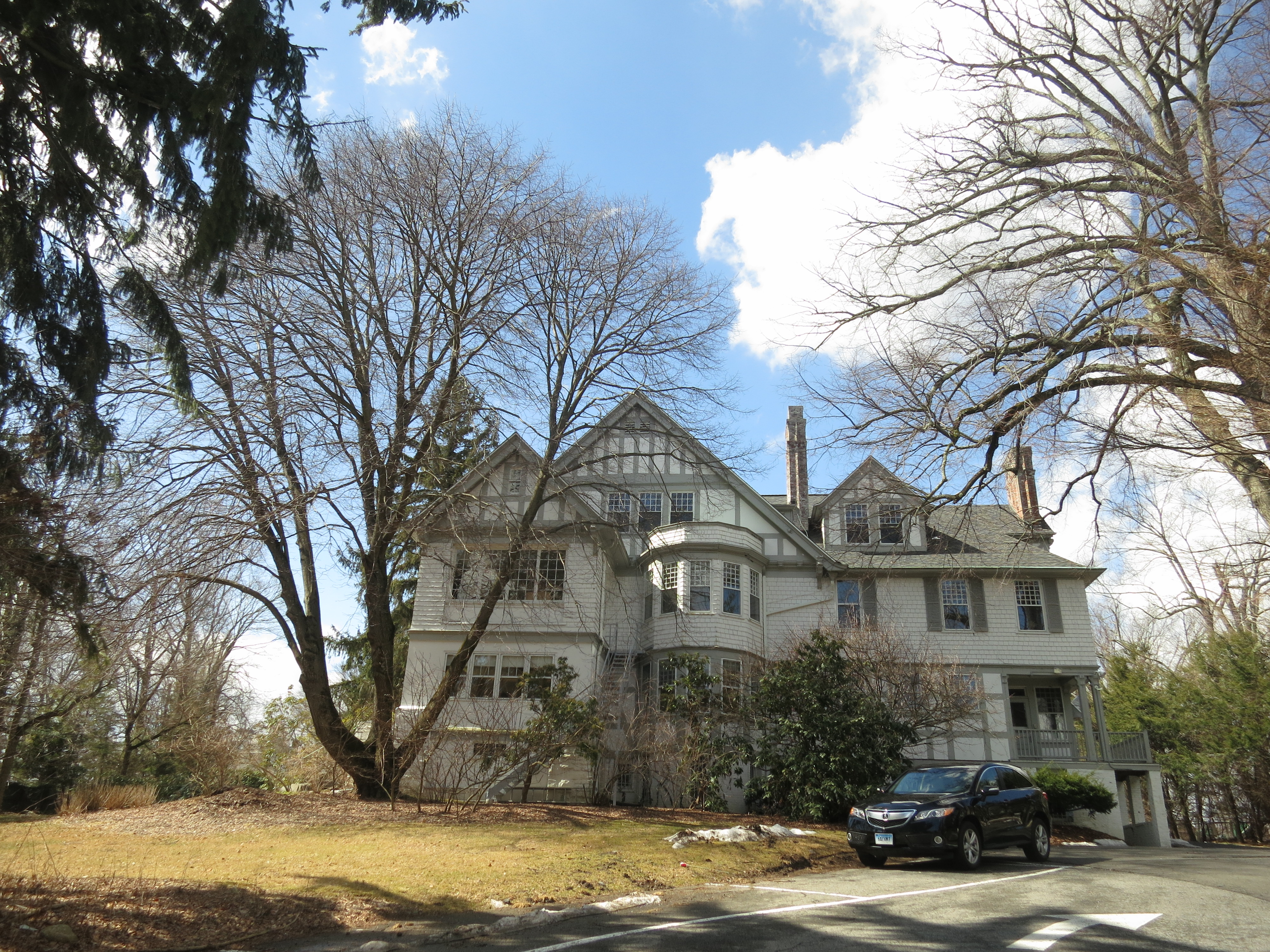 The 2014 recipients of the Woman's Club of Greenwich Philanthropy Awards are:
Call-A-Ride
Greenwich Adult Day Care
Greenwich Campership Program
Greenwich Scholarship Association
Greenwich Symphony Young People's Concerts
Greenwich Lions Club
Neighbor to Neighbor
*The Woman's Club of Greenwich will award scholarships to five high school seniors at the Awards Ceremony at Greenwich High School in June 2014.
The Woman's Club Gardeners Awards 2014 were awarded to:
Audubon Summer Campership Program
Federated Garden Clubs of Connecticut Scholarship Program
Greenwich Youth Conservation Project
Putnam Cottage Herb Garden Maintenance
The Woman's Club of Greenwich was founded in founded in 1910 to bring together women to promote civic, philanthropic and educational activities and exert a helpful influence in the community.  The Clubhouse is conveniently located and is available for events such as birthdays, graduations, anniversaries, bar/bat mitzvahs, quinceañeras, or other social or business occasions. Membership is open to all women. Residence in Greenwich is not required.
The Woman's Club of Greenwich is located at 89 Maple Ave. Tel. (203) 869-2046.