Tuesday night's Community Service Awards kicked-off with a performance from the Greenwich Public Schools honor choir, followed by remarks from  Superintendent William McKersie, First Selectman Peter Tesei and State Representatives Fred Camillo (R-151) and Mike Bocchino (R-150).
Former Greenwich Schools Superintendent Ernest Fleishman explained that the genesis of the awards stemmed back to his drive over the town line decades ago when he spotted signs along the roadway declaring that various Greenwich sports teams were champions.
"I thought why not create awards in school, and provide incentives for students – and that's really the way the program began," Mr. Fleishman recalled.
A special surprise at the ceremony was a visit from Jenny Cespedes, the 2013 Fleishman Award Recipient, who is now a student at Eastern Connecticut State University. Cespedes spoke about how she continues to volunteer in college, and said it remains the activity she continues to enjoy the most.
"We're developing habits of the mind and habits of the heart. But while we're developing habits of the heart – compassion, ethics and a high sense or morality, they're also using all the skills: the vocabulary, the spelling, the language, the narrative, the persuasion. So these two become married, and that's what a wonderful school system does." – Ernest Fleishman, former Greenwich Schools Superintendent, and creator of the community service awards
The 2016 Fleishman Award recipient went to Becca Powell, who as featured two few weeks ago on Greenwich Free Press (GHS Student Gov VP Community Service, Becca Powell on SRO, St Baldrick's Day and Relay for Life).
Like Jenny Cespedes, Becca was presented the coveted award from its namesake, former Mr. Fleishman who, as the current Superintendent pointed out, had a good long 13 year run.
A member of each of the five houses at Greenwich High School received a community service award, as did one student from each of the three middle schools. This year all eight of the middle and high school recipients were girls.
"We're living in a world where there's a lot of hateful comments and crimes, and there's a negative tone to the world," GHS Cantor House community service award winner Diana Jaramillo said. "And I think it's really important for young people especially to give back to the world – and, it's going to sound corny but  – and try to make it a better place."
Diana, the Cantor House recipient, was  introduced by Jason Goldstein introduced Diana Jaramillo.  She has spent countless hours volunteering at her church, where she teaches religious education to first graders every week and is a member of the church youth group. She has also been very active with the Greenwich boys & Girls Club, participating in the Bigs mentoring program ("GHS Bigs" Pairs Volunteers with "Littles" at Boys & Girls Club of Greenwich). Diana, an AVID student and member of both the National and Spanish Honor Societies also tutors and mentors GHS students.
Michael Batcheller introduced Mary Byrne from Bella House who has provided longstanding service to Greenwich Historical Society's Bush-Holley House and French Farm, putting in some 200 volunteer hours.   She is a founding member of the GHS Animation Studio, member of the teen youth group at her church and volunteers for numerous community service projects. She is a member of the National Honor Society, an AP Scholar with Distinction, and flutist with the GHS concert band.
David Walko introduced Caitlyn Lovely from Clark House. Caitlyn has been a member of the Girl Scouts for nine years, achieving the highest rank of Ambassador. She assists younger girls in earning their badges through service to the community and organizes events and activities. She has also volunteered with the Banksville Community House for the last four years, helping organize and run Neighbor to Neighbor coat drives, turkey jamborees, egg hunts, and harvest fests. She is the Yearbook Editor,Co-President of the American Sign Language Club and member of the GHS Environmental Action Club and National Honor Society.
Dana Tulotta from Folsom House introduced Emma Jinoo, who has been involved in community service since the age of six, when she got involved in beach cleanups at Tod's Point through Greenwich Green & Clean. She has volunteered for Green & Clean ever since and is a Youth Representative on the board. She volunteers as an after school counselor at Glenville child Care during the school year, and over the summer she volunteers with the Greenwich Schools summer school program, where she tutors math students, and with the Town's Summer Music Camp assists young musicians. She is an AP Scholar, member of the National and Tri-M Honor Societies, a flutist in the GHS Wind Ensemble and a member of the GHS Varsity Golf Team
Brigid Barry introduced Sheldon House winner Alexis Tatore, who is an after school homework club tutor at Hamilton Avenue School, a GHS Student Government VP for Special Events and a member of the First Selectman's Youth Council. During Congressman Jim Himes' 2014 campaign, Alexis volunteered with his campaign offices in Bridgeport. Last summer, she interned for the World Bank Group's Trade and Competitiveness global practice. She was named 2015 Youth of the Year by the Greenwich American Legion. She is also President of the GHS Debate Team, President of Model UN, Yearbook Editor-in-Chief, and an AP Scholar with Distinction.
As Mr. Fleishman introduced Becca Powell the 2016 recipient of the Fleishman Award for Community Service, he recalled chatting with her and asking whether she had any questions.
Mr. Fleishman said Becca asked him what was his favorite ice cream, to which he replied "Coffee coffee buzz buzz buzz."
"I asked Becca her favorite ice cream and she  said Rocky Road. And I just got a chill when I said it," he said. "I got home after meeting Becca and shared that with my wife, and I then I thought how fitting that she chose Rocky Road, because the story of you, and your service, is to enable people to get off the rocky road, and get on a highway where they can move under their own power, and move smoothly."
Mr. Fleishman listed some of Becca's accomplishments, including her role as GHS VP of Community Service, President  of the GHS Cancer Awareness Club – raising, with a team, $155,000 – VP of the Tri-M Music Honor society, president of GHS Gender Equity Now Club, peer mentor, Lead Teen for the Hebrew Wizards, where she teaches Hebrew classes to youth at her temple.
"Those are her accomplishments, but it's really the person who came through to me," Fleishman said, adding that he recalled Becca receiving the community service award back in 5th grade.
"She is a fighter for social justice. She does not take no, and yet she does it with a dignity and a modesty, and a strong affirmation and will," Fleishman said.
In addition to a generous check, Mr. Fleishman presented Becca the book The Freedom Writer Diaries. "This book is about you," he said, adding that like Becca, the subject of the book, was both a teacher and an inspiration to everyone.
Becca said she was honored to receive the award, adding, "Community service is much more than a graduation requirement, a resume item, or even a hobby – It is a way of life."
"I particularly want to thank Dr. Fleishman, not only for establishing this amazing tradition, but for being such a kind, respectful man who has given to the Greenwich Public School system. You have truly been an inspiration to me since I first got to speak at these awards as a 5th grader. "  – Becca Powell, 2016 Fleishman Service Award Recipient
See also:
GHS Student Gov VP Community Service, Becca Powell on SRO, St Baldrick's Day and Relay for Life
---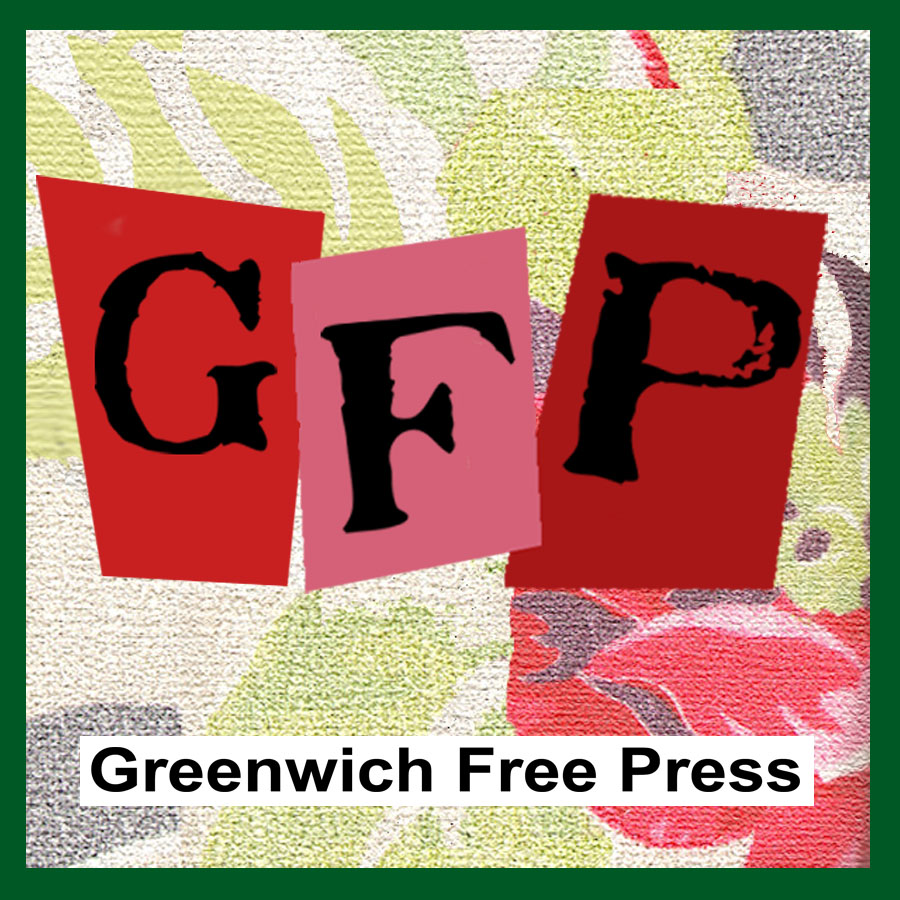 Email news tips to Greenwich Free Press editor [email protected]
Like us on Facebook
Twitter @GWCHFreePress