On Thursday night at Greenwich High School the Greenwich Scholarship Association presented the class of 2018 with scholarship awards totaling over $500,000.
Marie Hertzig, the president of the GSA Executive Board, said 2018 marked her 28th year as President of the Greenwich Scholarship Association.
She said the GSA is sustained through wise money management, no administrative costs, and a passion to participate in the future of promising graduates.
In the beginning, GSA was created as an endowment by the Charlton and Lyman-Reynolds families. Ms. Hertzig said that 46 years ago, in 1972 the GSA assets were $68,000. Today the GSA endowment has reached $6.5 million. Funding from the GSA source combined with support from the many sponsors allows GSA to make scholarship awards of over $500,000.
While all students who received scholarships were accomplished and deserving, some were called up on the stage more than once. Headmaster Dr. Winters explained that a total of over 400 envelopes were distributed, each containing a different scholarship award.
"When you see a student sneak a peak into their envelope, the certificate inside states the award and amount received. Every envelope represents scholarship money in various amounts, up to $5,000. No actual checks are being distributed tonight. One check for the total amount is sent to each student's school over the summer," Winters explained. "So, students if you change your mind on where you're going to college, make sure to let GSA know."
All the awards are unique, with some being presented to students for overall achievement, and others for meeting very specific criteria.
Winters noted that scholarship recipients are heading off to different schools, with varying tuition costs and are receiving different funding resources.
The all-volunteer GSA staff spends hundreds of hours following a process that determines how much goes to each student without impacting the financial package the student has received from their school.
Attached is a full list of scholarship recipients and their awards:
RICHARD M. AIDINIS, JR. MEMORIAL SCHOLARSHIP
Madison Cheney
EDNA ANDERSON MEMORIAL SCHOLARSHIP sponsored by FIRST PRESBYTERIAN CHURCH OF
GREENWICH & THE GREENWICH EXCHANGE FOR WOMEN'S WORK
Alexa Pompa
Verlkg-keyts Fleurant
JANE C. BAUSMAN MEMORIAL SCHOLARSHIP
Maureen Burke
MORRIS S. & FLORENCE H. BENDER FOUNDATION SCHOLARSHIP
Vanessa Villacis
FLORENCE BONVENUTO SCHOLARSHIP
Morgan Foster
JAMES A. BRANCA MEMORIAL – REPUBLICAN TOWN COMMITTEE SCHOLARSHIP
Felipe Sanches
JESSICA LEE BRETT MEMORIAL SCHOLARSHIP
Kevon McClintock
JUSTIN SCOTT BROWN MEMORIAL SCHOLARSHIP
Jordan Castro
THE BYRAM SCHOLARSHIP
Johnnie Pera
ALAN CAPASSO GHS PTA AWARD
Jennie Piotrzkowski
SUSANNAH CHASE MEMORIAL SCHOLARSHIP
Elizabeth Williamson
CHICKAHOMINY REUNION COMMITTEE
Felipe Sanches
Rene LaPointe Jameson
CHICKEN JOE'S GHS ATHLETIC SCHOLARSHIPS
Aly Ibrahim Mohamed
CHICKEN JOE'S GHS ATHLETIC SCHOLARSHIPS (Chicken Joe's On the Go)
Emily Delepine
CHICKEN JOE'S GHS ATHLETIC SCHOLARSHIPS (Ride for Kids)
Jenna Pastore
THE TOD CLONAN MEMORIAL SCHOLARSHIP FOR ALL-AROUND EXCELLENCE
Koh Kobayashi
THE TOD CLONAN MEMORIAL SCHOLARSHIP FOR ATHLETIC EXCELLENCE
Lillian Clisham
TOMMY CONELIAS, JR. MEMORIAL SCHOLARSHIP
Rene LaPointe Jameson
CONNECTIONS SCHOLARSHIP
Kiersten Yusi
ROBERT D'ELIA MEMORIAL SCHOLARSHIPS
Alvaro Jaramillo
Charlotte Hvolbeck
MONIQUE DALAN MEMORIAL SCHOLARSHIP OF THE GREENWICH POLICE EMERALD
SOCIETY/GREENWICH POLICE SOCIAL CLUB
Lucia Pisciottano
THE DALY MEMORIAL SCHOLARSHIP
Jose Orellana
THE DANISH-AMERICAN CLUB OF GREENWICH SCHOLARSHIP
Gianella Guadalupe
ROBERTA DAVIS MEMORIAL SCHOLARSHIP FOR AN OUTSTANDING STUDENT IN SOCIAL
STUDIES
Justin Rodriguez
GREENWICH DEMOCRATIC TOWN COMMITTEE SCHOLARSHIP IN MEMORY OF DTC
CHAIRMAN DAVID ROBERSON
Polly D'Agostino
THE BEATRICE ELDRIDGE FOUNDATION SCHOLARSHIP
Alexandra Caporale
Aryana Fernandez
Caitlyn Curtis
Elvis Apuril
Jordan Castro
Polly D'Agostino
EMILY CATHERINE FEDORKO FOUNDATION SCHOLARSHIP
Lillian Clisham
GREENWICH FIREFIGHTER'S ASSOCIATION LOCAL 1042 SCHOLARSHIPS
Hayden Kistler
Kyle Kelly
Romano Orlando
Terry Angotto
Tyler Banks
LINDA & STEVEN B. FOX FAMILY SCHOLARSHIP
Koh Kobayashi
GRAYSON GARB MEMORIAL SCHOLARSHIP
Alex Cenzi
GARDEN CLUB OF OLD GREENWICH SCHOLARSHIP
Samantha Zurbriggen
THE GREENWICH BASKETBALL ASSOCIATION IN MEMORY OF TOD CLONAN AND BOB HAUGEN
Benjamin Michals
Hayden Kistler
James Mera
Romano Orlando
THE GREENWICH HIGH SCHOOL CLASS OF 1987
Emily Delepine
GREENWICH HIGH SCHOOL CLASS SCHOLARSHIP
Jenna Pastore
THE GREENWICH HIGH SCHOOL PTA SCHOLARSHIPS for Outstanding Achievement in the Arts & Sciences
Olivia Schnefke
Karley Skowron
THE GREENWICH HIGH SCHOOL PTA SCHOLARSHIPS for Outstanding Achievement in the Arts
& Sciences
Daniela Flores Soto
Cecilia Meniconi
Maggie O'Gorman
THE GREENWICH HIGH SCHOOL PTA SCHOLARSHIPS for Outstanding Community Service
Rosanna Neri Mini
Edward Schmidt
Amihya Brock
Benjamin Morales
Mehki Williams
THE GREENWICH HIGH SCHOOL PTA SCHOLARSHIPS for Outstanding Financial Responsibility
William Arsenault
Sofia Franklin
Claudia Leiva
Jubely Sanchez
Nicholas Strati
THE GREENWICH HIGH SCHOOL PTA SCHOLARSHIPS for Outstanding Motivation to Succeed
Erjona Kabashi
Chloe Boucher
Anselmo Businaro
Enzo Ribeiro
Kathlyn Siriano
JOHN GILDER MEMORIAL SCHOLARSHIP
Bria Dixon
VIN GIULIANI SCHOLARSHIP FOR GRAPHIC ARTS
Edwin Brazier
GLOBAL ORGANIZATION FOR PEOPLE OF INDIAN ORIGIN – CT CHAPTER SCHOLARSHIP
Carolyn David
GREENWICH ORGANIZATION OF SCHOOL ADMINISTRATORS SCHOLARSHIP
Madeline Sileo
MICHAEL JON GREENBERG MEMORIAL SCHOLARSHIP
Mariam Obaiah
GREENWICH DENTAL SOCIETY
Luke Kaiser
GREENWICH EXCHANGE FOR WOMEN'S WORK
Alison Lopez Valdivia
FRIENDS OF GREENWICH POINT in honor of Mary Raymond
Luca Barcelo
GREENWICH REFORM SYNAGOGUE AWARD
Benjamin Michals
GREENWICH SCHOLARSHIP ASSOCIATION
Katherine Alvarez
Terry Angotto
William Arsenault
Luca Barcelo
Robert Barter
Fanny Beccaglia
Mia Giselle Binuya
Chloe Boucher
Edwin Brazier
Yasmine Bretoux
Amihya Brock
Maureen Burke
Jordan Castro
Nisi Chay
Lillian Clisham
Bria Dixon
Juan Fernandez
Tiffany Ferreira
Verlkg-keyt Fleurant
Kevin Formento
Sofia Franklin
Andres Garcia
Fjolla Gashi
Gianella Guadalupe
Harley Guerrieri
Alvaro Jaramillo
Adam Juszczyk
Luke Kaiser
Kyle Kelly
Hayden Kistler
Sofia Lancheros
Rene LaPointe Jameson
Ever Lasley
Evan Madrid
Sara Malaj
Jorge Maldonado
James Mera
Benjamin Morales
Liana Morales
Fiorella Motta
Rosanna Neri Mini
Huyen Nguyen
Tenzin Palkyi
Jenna Pastore
Christopher Petersen
Lucia Pisciottano
Sean Redahan
Jesus Salcedo
Mekhi Samb
Kristen Saperstein
Edward Schmidt
Olivia Schnefke
Nadine Shunnar
Kathlyn Siriano
Karley Skowron
Nicholas Strati
Aisha Torres
Lorena Vasquez
Ariana Venegas
Caroline Vieira
Mehki Williams
Claudia Zuccarelli
Samantha Zurbriggen
GREENWICH SCHOLARSHIP ASSOCIATION – CHARLTON TRUST
Alejandra Leiva
Rafaella Ruiz
Juliana Salamone
Caroline Vieira
GREENWICH SCHOLARSHIP ASSOCIATION – LYMAN TRUST
William Arsenault
Ashley Balta
Ever Lasley
Sean Redahan
GREENWICH SCHOLARSHIP ASSOCIATION – REYNOLDS TRUST
Jessica Cabrera
Libio Caro
Andres Garcia
Anna Tateishi
CHRISTOPHER T. HARRIS, JR. MEMORIAL SCHOLARSHIPS
Jordan Castro
IDELLA STUART HEMPSTEAD TRUST
Gregory Macora
Huyen Nguyen
Jane Giuliani
Loretta Shala
Sara Melaj
DR. WILLIAM & MRS. EDUVINA HENNIGAR MEMORIAL SCHOLARSHIP
Ariana Venegas
THE HERTZIG FAMILY SCHOLARSHIP
Tenzin Palyki
LINDA HOENIG MEMORIAL SCHOLARSHIPS
Aniya Stamps
Christopher Petersen
Claudia Zuccarelli
Juan Fernandez
Nisi Chay
THE HOPETOWN SCHOLARSHIP FUND
Anthony Olivieri
GREENWICH HOSPITAL AUXILIARY SCHOLARSHIP
Kayla Bacco
Kristen Samperstein
Lizette Larson
Naomi Edouard
GREENWICH HOUSING AUTHORITY SCHOLARSHIPS
Aileen Agudelo
Eternity Armenteros
Jorge Maldonado
Kevin Formento
Liana Morales
Lorena Vasquez
Yasmine Bretoux
Zaire Rene
DIANE M. INTRIERI MEMORIAL SCHOLARSHIP FOR THE VISUAL & GRAPHIC ARTS
Bria Dixon
GREENWICH JAYCEE CHARITABLE TRUST FUND AWARDS
Christopher Petersen
Fiorella Motta
Verlkg-keyts Fleurant
CHARLES W. JENSEN, III, D.M.D. MEMORIAL SCHOLARSHIP
Luke Kaiser
JEWISH FAMILY SERVICES – ROGATH SCHOLARSHIP FUND
Benjamin Michals
Diana Finkel
Harley Guerrieri
KATHLEEN KEENE MEMORIAL SCHOLARSHIP
Huyen Nguyen
CAMILLA KELLEY MEMORIAL SCHOLARSHIP
Robert Barter
ALLAN KITCHEL, JR. MEMORIAL FUND SCHOLARSHIPS
Anthony Neri
Ellie Fitzgerald
Fiorella Motta
Kyle Kelly
Samantha Zurbriggen
KIWANIS KEOGH SCHOLARSHIP
Huyen Nguyen
THE GREENWICH LIONS CLUB
Alyssa Bernardino
THE LORRAINE FRATTALONE LODATO MEMORIAL AWARD
Marissa Munoz
BRIAN THOMAS MACKEN MEMORIAL SCHOLARSHIP
Yuuki Nobunaga
TIMOTHY MICHAEL MAHONEY MEMORIAL SCHOLARSHIP
Kyle Woodring
CHARLOTTE AND RAYMOND MARSHALL SCHOLARSHIPS
Carolyn David
Elizabeth Enriquez
William Hitel
ELIZABETH MATTHEWS MEMORIAL SCHOLARSHIPS
Alyssa Bernardino
Analise Leger
April Villanueva
Dylan Antonucci
Jhonny Gil
Katherina Alvarez
GEORGE BARRADAS GLENVILLE MAVERICK MEMORIAL AWARD
Hayden Kistler
ANN AND NANCY MICHAUD MEMORIAL SCHOLARSHIP
Nisi Chay
MARTHA MOXLEY MEMORIAL SCHOLARSHIP
Claudia Zuccarelli
GREENWICH MULTIPLE LISTING SCHOLARSHIP
Luca Barcelo
MARGARET MURPHY MEMORIAL SCHOLARSHIP
Jalynn Marrero
WATARU JOHN NARITA MEMORIAL SCHOLARSHIP
Luke Kaiser
JOSEPH & MARIE NEMEC SCHOLARSHIP FUND
Adam Juszcyk
Alejandra Gonzalez
Edward Bojorquez
THE O'NEILL SCHOLARSHIP
Elvis Apuril
GREENWICH OLD TIMERS ATHLETIC ASSOCIATION SCHOLARSHIPS
Jalynn Marrero
Mia Giselle Binuya
GREENWICH OLD TIMERS ATHLETIC ASSOCIATION SCHOLARSHIPS – SANDLOCK
Hayden Kistler
GREENWICH OLD TIMERS ATHLETIC ASSOCIATION SCHOLARSHIPS – THEIS
Jose Orellana
ORTHOPAEDIC & NEUROSURGERY SPECIALISTS SCHOLARSHIP
Anna White
OSGOOD LICHTY SCHOLARSHIP FUND
Aisha Torres
THE JOHN DESMOND OTT MEMORIAL SCHOLARSHIP
Mehki Samb
COUNTESS FRANCES THORLEY PALEN-KLAR SCHOLARSHIPS
Ariana Venegas
Huyen Nguyen
Koh Kobayashi
Luca Barcelo
Mia Giselle Binuya
Samantha Zurbriggen
THE JOSEPH PIRO JR. MEMORIAL SCHOLARSHIP OF THE GREENWICH OLD TIMERS
ASSOCIATION
Evan Madrid
Luke Kaiser
THE PTA COUNCIL SCHOLARSHIPS
William Arsenault
Mia Giselle Binuya
Yasmine Bretoux
Jordan Castro
Nisi Chay
Lillian Clisham
Juan Fernandez
Verlkg-keyt Fleurant
Kevin Formento
Morgan Foster
Sofia Franklin
Fjolla Gashi
Harley Guerrieri
Adam Juszczyk
Erjona Kabashi
Luke Kaiser
Hayden Kistler
Koh Kobayashi
Rene LaPointe Jameson
Ever Lasley
Evan Madrid
Jorge Maldonado
James Mera
Rosanna Neri Mini
Huyen Nguyen
Tenzin Palkyi
Christopher Petersen
Lucia Pisciottano
Kristen Saperstein
Edward Schmidt
Olivia Schnefke
Karley Skowron
ROBERT S. CURTIS MEMORIAL SCHOLARSHIP of the Greenwich Association of Realtors
Glenn Niblo
AMERICAN RED CROSS SCHOLARSHIPS in memory of Dwight H. Renfrew III and John E.
Schmeltzer IV
Fanny Beccaglia
Yuuki Nobunaga
RED MEN'S HOME ASSOCIATION OF GREENWICH, CT. INC. AWARDS
Felipe Sanches
Jalynn Marrero
Koh Kobayashi
KELLY ROMANIELLO MEMORIAL AWARD
Hayden Kistler
GREENWICH ROTARY CLUB SCHOLARSHIPS
Felipe Sanches
Lauren Pecora
Tiffany Rerreira
RUDY'S LIMOUSINE – DOMINIC CONETTA MEMORIAL SCHOLARSHIPS
Aly Ibrahim Mohamed
Bradnick Garcia
Elizabeth Williamson
Finbar Doyle
Jalynn Marrero
Kayla Bacco
Kristen Saperstein
Madeline Sileo
Mehki Samb
Steven Maldonado
SECOND CONGREGATIONAL CHURCH WOMEN'S FELLOWSHIP SCHOLARSHIP
Anna White
THE JOHN G. VRABEC SHADOW FOUNDATION SCHOLARSHIPS
Anthony Neri
Lauren Pecora
Michelle Garay
Naomi Edouard
Sebastian Zarate
THE SILVER SHIELD LAW ENFORCEMENT SCHOLARSHIP
Madeline Sileo
BECKY STONE MEMORIAL SCHOLARSHIP
Sofia Lancheros
SUNNY HILL CHILDREN'S CENTER SCHOLARSHIP
Jalynn Marrero
DAVID THEIS MEMORIAL SCHOLARSHIP
Rene LaPointe Jameson
CARYN U. JACOBY/CHRISTIAN J. A. URCIUOLI SCHOLARSHIP FUND
Hachton LaForest
BRUNO VACCAREZZA MEMORIAL SCHOLARSHIP
Aniya Stamps
THE VELAJ FOUNDATION SCHOLARSHIP
Anna White
THE JULIETTE WHITE MEMORIAL AWARD
Ariana Venegas
DR. JOHN C. WILSEY MEMORIAL SCHOLARSHIP
Ariana Venegas
THE WOMAN'S CLUB OF GREENWICH SCHOLARSHIPS
Fanny Beccaglia
Fjolla Gashi
Jenna Pastore
Katherine Alvarez
Mia Giselle Binuya
THE MATTHEW YEE SCHOLARSHIP FUND
Polly D'Agostino
THE MICHELLE YEE SCHOLARSHIP
Lorena Vasquez
JOHN ZUMBO MEMORIAL SCHOLARSHIPS
Nadine Shunnar
---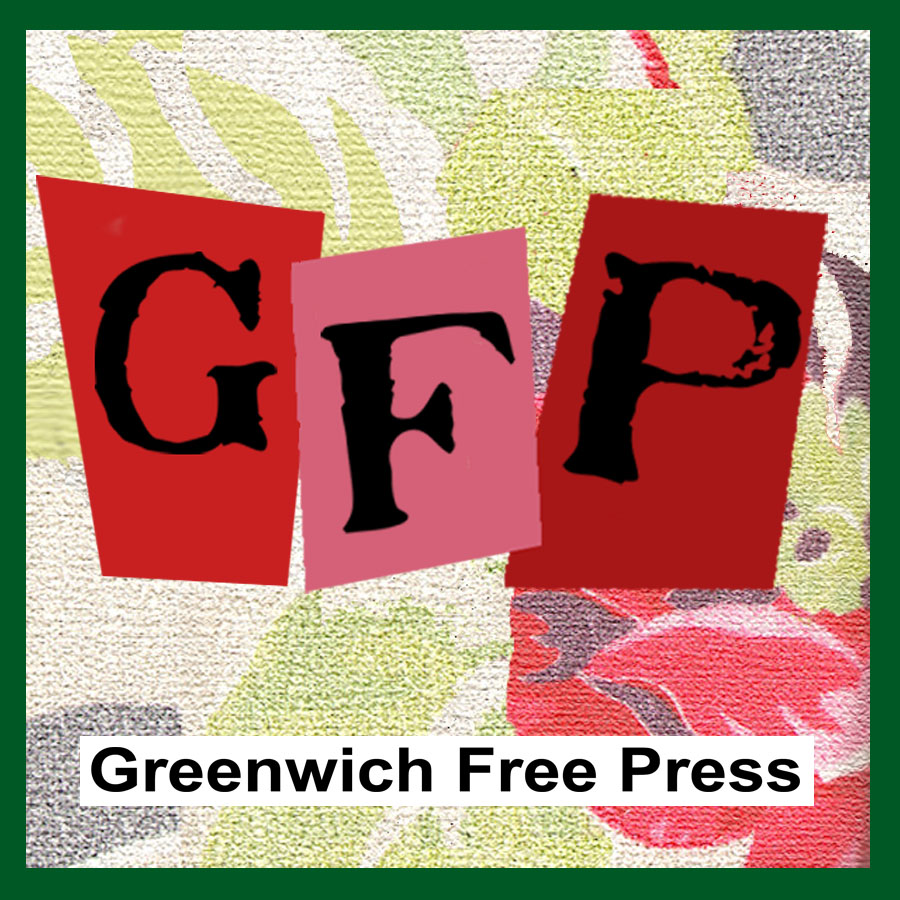 Email news tips to Greenwich Free Press editor [email protected]
Like us on Facebook
Subscribe to the daily Greenwich Free Press newsletter.