Two weeks ago, two stylists from Hopscotch Salon in Greenwich left work and drove down Railroad Ave, turning onto Arch Street, readying to get on I95 north, destined for their homes in Stamford.
The women, Ana Cristina Vomoca, known as Cristina, 38, and Maiko Kobayashi, 32, known as "Mai," who had worked all day that Saturday, suffered serious life threatening injuries when their car was struck by a tractor trailer that had exited I95 southbound at exit 3 and attempted to continue across Arch Street to re-enter I-95.
Sadly, since the crash, Ms. Vomoca has died.
She leaves behind a son Oliver, 18 months old, and a boyfriend.  Her colleague at Hopscotch, Karina Lambert, said Cristina was an organ donor. "She was on the list for her heart, lungs, liver and kidneys."
Fortunately, Mai is alive and was recently moved from the hospital to a rehabilitation facility in Westchester.
During a break from work on Wednesday, several employees of Hopscotch opened up about the loss of their colleague and shared stories of both women.
They also shared the progress of a GoFundMe page, that has been shared over 3,000 times on Facebook in a matter of days, raising over $102,000.
The fund is not for medical expenses, which are covered, but for travel expenses for the families who haven't left their bedsides, for childcare for Cristina's 18-month-old son, Oliver, and for both car and mortgage payments that will come due when both families suspend their day-to-day lives to deal with the tragedy.
---
Subscribe to the daily Greenwich Free Press newsletter.
---
Their colleagues said Cristina's family traveled to Greenwich from Brazil and Mai's family traveled from Japan.
"People are donating amounts ranging from $5 to $5,000," Karina said, adding that the 13-year-old son of an employee had donated $100 of his savings to the fund.
"I used to work at the front desk, near Cristina's station," said Sarah Potter who has worked at Hopscotch for three years.
"She was who people first saw when they walked in the door. She was strong, beautiful and stylish. I would always catch myself looking at her because I admired how she lived her life. She made a point to go out and have fun and travel. I remember salsa dancing with her one time… She was a well-rounded person who could easily stay at home and be the family person, but she would also take time to have fun."
"She was sarcastic. She had a strong, stern personality," Sarah continued. "It wasn't mean. It was more like she wanted the best from you. She used to yell at me for not wearing lipstick," Sarah continued with a fond smile, recalling how Cristina was known for wearing pink lipstick. "'Why aren't you wearing lipstick?' she would ask."
"We respected her and wanted to please her," Sarah said. "She was a role model."
Cristina, who came to the US from Brazil as a teen, grappled with learning English and aimed to achieve the American Dream. By all accounts she was winning. While raising a child on her own, she became a homeowner. She achieved a promotion at work.
"When you come to the US from another country, your co-workers become your family," said Suzanna Kudzinowski.
"When she first started here, she was very quiet. She started as an assistant," Karina  recalled. "She spent her days off doing models and practicing on mannequins and staff. She would do whatever it would take to succeed."
"When she became a stylist, her confidence came out and she just shined," Karina said, adding that it is a significant promotion to move from assistant to stylist. "But she stayed humble after that promotion."
Elsa Carranza, who has worked for three years at Hopscotch, said Cristina was fun to be with and always happy. "I will miss seeing her, always smiling," Elsa said. "She was a health and fitness advocate. She made homemade baby food and she was a big-time runner."
Cristina was also an organ donor. Sarah said that in a more innocent moment, she would joke about that fact. "I knew she was an organ donor and I'd say, 'Anyone who gets her organs would be lucky,'" Sarah said, fully aware of the cruel twist of fate.
Cristina's colleagues recalled how she did yoga and worked at Hopscotch right up until the day she gave birth, never complaining.
"She ate clean and healthy, and nurtured herself," Sarah said. "At work, during a break I'd reach for a cookie, and she'd offer me a sweet potato instead. She'd bring in home cooking all the time. She'd make fresh juices. She'd make extra dinners."
"We're a giant dysfunctional family at Hopscotch. There's 50 of us here. We spend more time at work than we spend at home," Karina said, adding that Cristina would steer clear of politics at work, never competing with others, but rather pushing herself.
Of the friendship between Cristina and Mai, Karina said the two women were very close. "They'd run together. They worked out together. Mai was Oliver's God mother," she said.
"I watched her sweep up hair and she was just so determined to move up," recalled Suzanna.
The promotion from assistant to stylist was a big deal for both Mai and Cristina. "Both were determined to get on the floor," Karina recalled.
"What has kept us going has been thinking of her yelling at us. 'Keep going, This is a business,'" Sarah imagined Cristina saying.
"If she was here, she'd say, 'Carry on,' but for a lot of us who are younger, this is the first tragedy to strike our lives and we don't necessarily know how to deal with it. It's so sad because she didn't do anything wrong," Elsa said.
Cristina's co-workers described how they have been asked whether she and Mai had been texting, drinking or had otherwise been distracted that night, which they hadn't. "They were just driving home from working on a Saturday," Sarah said. "I guess people are just trying to make sense of it."
Karina described feeling shattered and crying hysterically after visiting Mai and Cristina in the hospital the morning after the crash.
"I asked my boss, 'How are you going to tell your 50 children?'" she recalled. "He told me it will be okay. Hopscotch will stick together.'"
"They're taking the time to come to each of us to check on our individual needs," Sarah said of Anja Vaisanen and Hisao Oe, owners of Hopscotch.
"What they have done for these families is tremendous," Karina said. "No boss would ever do this. They've cooked, provided emotional support and legal advice. They've made sure both women get proper medical care, and that the families are aware of the programs available to them."
"We put on our pink lipstick every day and think of her," Sarah said with a brave smile.
"I'd like to set up a trust for Oliver," Karina said, of the funds from the Go Fund Me page. "And I want Mai's family to focus on her getting better – long term, at home medical care or therapy, and nurses – not on money."
Click here for the GoFundMe page set up by Cristina and Mai's colleagues.
See also: Greenwich Police Release Names of Victims of Weekend Tractor Trailer Crash
Serious Life Threatening Injuries after Tractor Trailer Strikes Two in Greenwich
---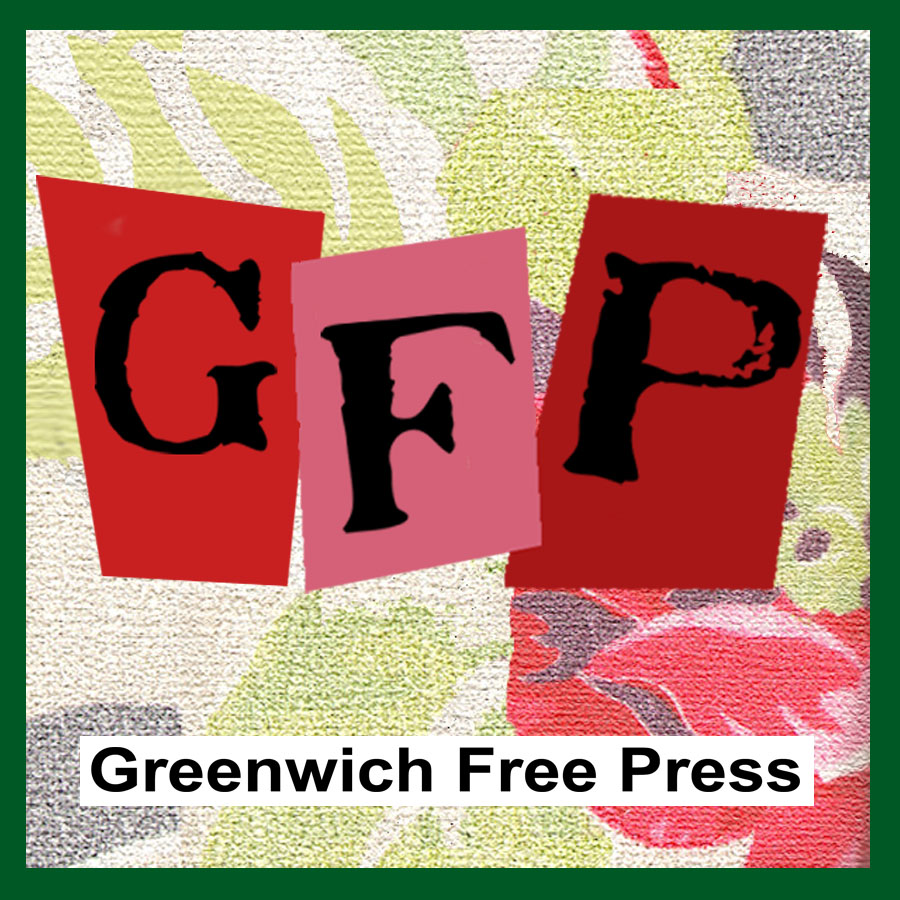 Email news tips to Greenwich Free Press editor [email protected]
Like us on Facebook
Twitter @GWCHFreePress
Subscribe to the daily Greenwich Free Press newsletter.