Greenwich Police Lt. Rick Cochran remembers six-year-old Camryn Ferrara well. As a first grader at Julian Curtiss School, Carmryn found his way to the Boys & Girls Club, which became his home away from home.
"He was rambunctious and a bit of a brat," Lt. Cochran said during a break swimming laps during the Boys & Girls Club swimathon. Lt. Cochran, who is a regular presence at the Boys & Girls Club and leads the honor guard there, said he has followed Camryn's path since those first days at the club.
"When he hit that fork in the road – where others his age make the wrong choice – he didn't. I'm so proud of him – he's like a surrogate son," Cochran said, adding that he and his wife Karen, a 6th grade science teacher at Western Middle School enjoy Camryn's frequent visits to their home.
"There are kids he hung around with who are in jail now, or on drugs or dead," Cochran said, adding that Camryn's presence at the Club will help keep younger children on the right path. "It's such a benefit to have him at the Club. When he speaks, the kids listen. They don't always care to listen – unless you can walk the walk and talk the talk."
Lt. Cochran said Camryn was a unique little boy. "He always took an interest in adults. He was very sincere – asking people how things were going."
After college, Camryn cobbled together part time work at All Sports Apparel and vinyard vines and the club. He got his hopes up when a position as athletic coordinator opened up and he interviewed for the job.
"During the interview process, Camryn talked about how the Club had been his home since he was six," said club director Bobbie Walker during the Club's recent Swimathon.
"He teared up during his interview," Walker said. "He cried again from happiness when he got the job."
At the Club on a recent Friday afternoon, during the quiet time before the children flood through the doors after school, Camryn shared his thoughts joining the staff. "Getting this job meant the world to me," he said. "I feel blessed. I'm truly happy."
In his position as athletic coordinator, Camryn said his primary responsibility is coaching sports including basketball, soccer, pickleball, to name a few. "When the ice rink is hard top, that's my area," he said. In the summer, kids can attend Camp Simmons or go to the Clubhouse Camp, where Camryn is stationed and oversees camp along with aquatics coordinator Mike Stacy. At the Clubhouse Camp, the kids use the pool, play on the field and have the hard top of the converted rink.
In his office adjacent to the rink, Camryn's walls and shelves burst with trophies, scrap books and photo collages representing nearly 20 years of Club memories.
"That's a dad right there," he said, referring to Mr. Palmer. "Since I was six years old – without him and Sukie, I don't know. He calls me his son."
Camryn said his colleague, athletic coordinator Mike Gerald had been his counselor when he was younger. "Mike and I took 25 kids to the Basketball Hall of Fame in Springfield, Massachusetts," he said.
---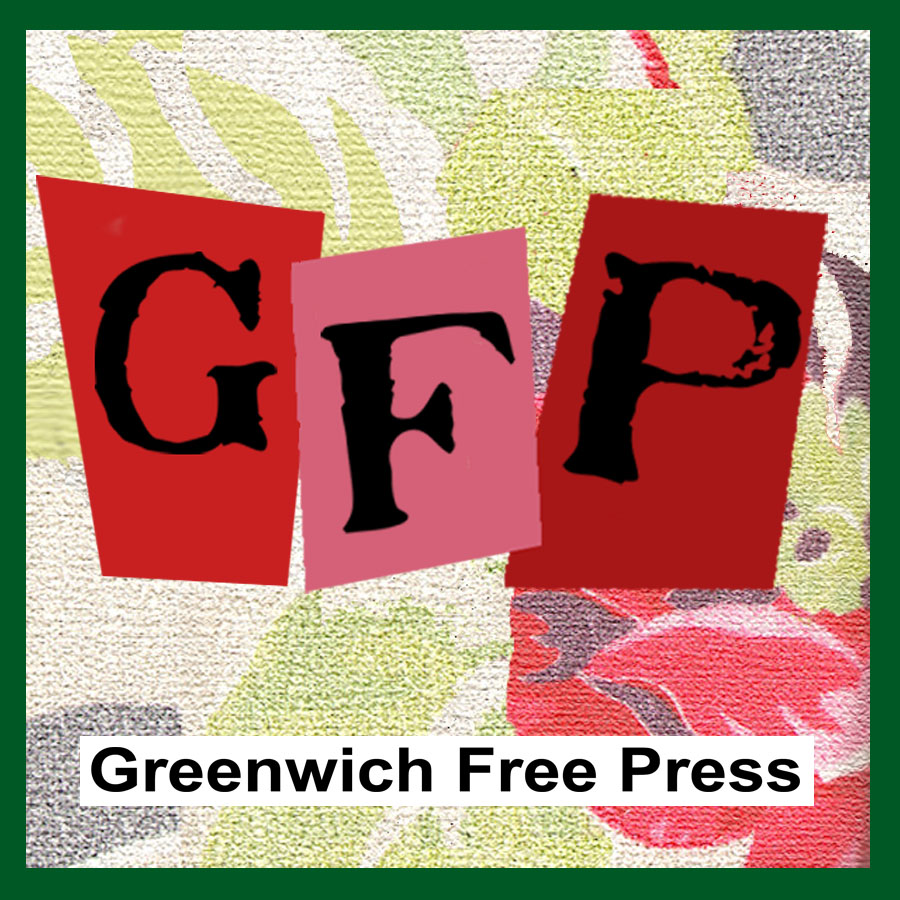 Subscribe to the daily Greenwich Free Press newsletter.
---
Camryn said when his mother was able to get them out of Wilbur Peck and into an apartment on Hamilton Avenue when he was 13. He switched from Central to Western Middle School. But the Boys and Girls Club remained a constant.
"I learned everything here," he said matter-of-factly.
"I was terrified of the water," he recalled, after his Swimathon victory, which included breast stroke and butterfly. "I was kicking and screaming. I didn't want to go in the pool," he said of his six-year-old self.
On the day of the swimathon, Camryn won his race against Brendan Garnett, the Club's education and technology coordinator, in a merciless two-lap contest.
"Lt. Cochran led the honor guard, and I was strongly encouraged to join by Don Palmer," Camryn recalled. "The honor guard taught me discipline and I grew to really love it."
Camryn stuck with the Club and the honor guard all through his years at Greenwich High School, at one point even marching in his football uniform when they made an appearance in Cardinal Stadium.
His senior year at Greenwich High School, Camryn received the ultimate Boys & Girls Club honor, the Youth of the Year award.
After high school, he went on to attend St. Lawrence University where he played Division 3 football. He majored Rhetoric Communications – with classes like public speaking, argument & debate – and minored in Gender Studies.
"It opened up my eyes," Camryn said of the Gender Studies field. "I took one Gender Studies course to fill a requirement and found it really interesting."
Both his major and minor come into play at the Boys & Girls Club, where he leads a group of about ten boys in grades six through eight called Passport to Manhood.
"Each week we take on a new topic like bullying, LGBT, stereotypes, how to talk to girls, how to treat a girl. We talk about what it means to be a man, that it's okay to show emotion – it's okay to cry. It's human," Camryn said.
Having come full circle with the Boys & Girls Club, Camryn sees its value from the other side of the table. "It's important to hold onto the kids when they hit middle school and high school," he said. "We really push to get teens back here."
Asked to recall a highlight of his teen years at the Club, he recalls the day he got to escort LeBron James into the Club where he announced his free agent decision.
"I got to meet him at the back door and walk with him," Camryn recalled.
This month Camryn is busy with all the groups he advises inside the club, including the Torch Club for children in grades 5 through 8.
"We work on leadership skills and character development. We do fundraisers like bake sales and family bingo nights and donate to organizations like like Adopt a Dog."
Right now, Camryn is working with Ashley Culver, the other advisor to the Torch Club, and the club president Carlos Flores to plan the upcoming Dodge Ball tournament.
Dodge for a Cause is set for Saturday, April 2.
"We're inviting coaches, teachers, GEMS, firefighters and police. Greenwich Police have four teams," he said, adding that to participate people need to be 18.
See also:
Boys & Girls Club of Greenwich Swims its Way to Success
Sukie McFadden! Going Strong after 30 Years at the Boys & Girls Club of Greenwich
Honoring "Chile." The Boys & Girls Club of Greenwich Youth of the Year is Alberto Larraguibel
---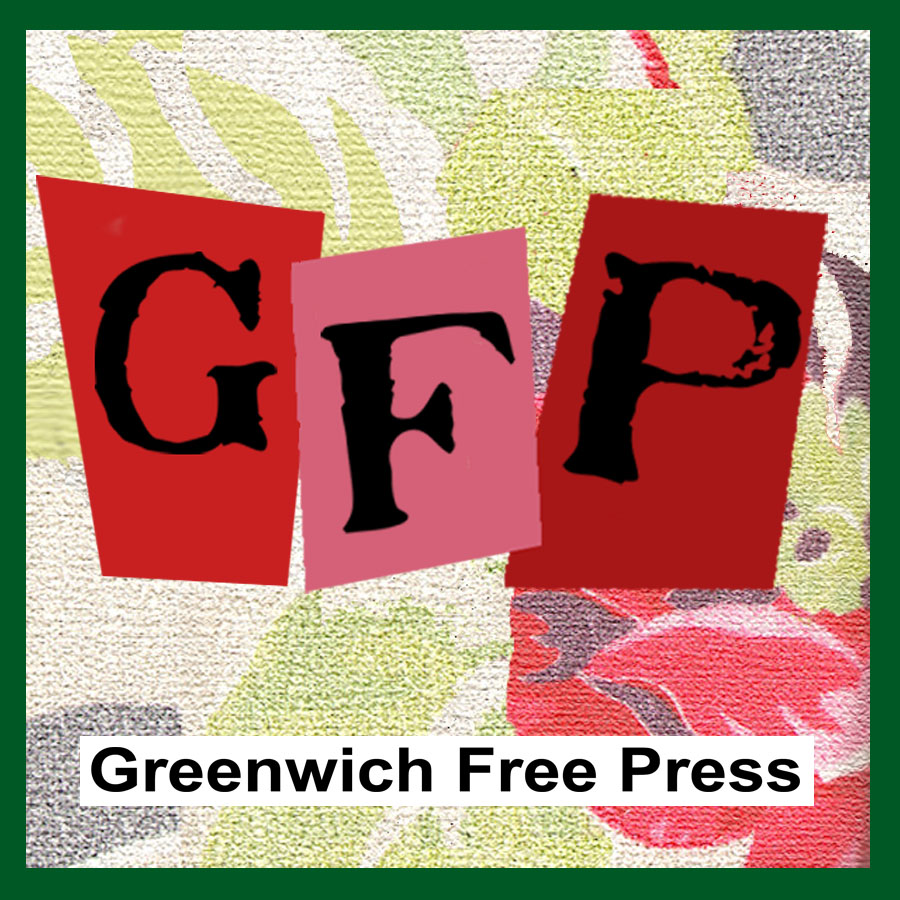 Email news tips to Greenwich Free Press editor [email protected]
Like us on Facebook
Twitter @GWCHFreePress