Don Palmer warned everyone ahead of time. Tears will flow. But it was no use.
When the Boys & Girls Club Youth of the Year, Alberto Larraguibel, affectionately known as 'Chile', embraced his friend and mentor Mike Gerald and spoke of his gratitude to the Club that became his second home when he spoke no English and had no friends, the tears spilled.
When he was 10, Alberto, his mother and older sister left Chile to reunite with Alberto's father in the US. Though Alberto's parents divorced shortly after the reunion, his arrival in Glenville was the start of a path to success.
"Alberto, a 10-year-old boy, living in a new country, not speaking the language, and shy, not having any friends, was introduced to the Boys & Girls Club of Greenwich by his mother," recalled Mike Gerald, athletic coordinator at the Club.
"'What is your name?' I asked this new face I never saw in the gym before. 'Alberto,' the young man replied in a heavy accent. I asked him where he was from, and he said 'Chile, I just moved here a month ago. Nice to meet you.' I shook his hand," said Gerald, recalling the moment he introduced himself to the 10-year-old.
"We were in the gym and the members were all running as I delivered footballs," Mr. Gerald recalled. "I looked at the new face and I said, 'Go long, Chile,' and he said, 'No. I'm from Chile. My name is Alberto.' I said, 'I know,' and repeated again, 'Go long, Chile.' The young man took off running and caught the pass I threw him, and from that moment on, he became known as 'Chile.'"
Mr. Gerald said the Club became a second home to Alberto, where he found a safe place to play sports and get his homework done.
"He learned how to play basketball at the Club and became in love with playing. I recall how excited he was to make the travel team," Mr. Gerald recalled. After the other members had gone home for the night, Mr. Gerald said, "I'd look over to my left and there would be Chile. He wanted to work on some extra drills and skills. He would work so hard, he'd almost pass out," recalled Mr. Gerald.
"Chile" was a Counselor in Training for two years at Camp Simmons beginning when he turned 14. "Chile would run around with them all day long and make sure every kid was involved and having fun, making sure no kid was left behind," Mr. Gerald said, adding that Chile was both kind and patient, and learned every camper's name quickly.
Mr. Gerald said that in middle school, Alberto met Bobby Spezzano and Drew Gladstone co-owners of the High Rise Basketball Academy. Along with Mr Gerald, Mr. Spezzano and Mr. Gladstone, both former Club members, guided Alberto through his adolescent years at Central Middle School and provided opportunities to teach and play basketball for six years.
As a freshman and sophomore at Greenwich High School, Alberto played on the freshman and JV basketball teams, and was an honor roll student.
This past fall, "Chile" was given the opportunity to transfer to Greens Farm Academy in Westport, which he commutes to by train. As a junior at Greens Farms, Alberto has excelled academically, and played on the school's basketball team, which recently won the FAA Championship, the New England championship for prep schools.
After Mr. Gerald presented him with the 47th Francis X McGinty Youth of the Year Award, Alberto, dressed in a suit and matching red bow tie and pocket handkerchief, took the podium. With a mix of poise and gratitude, rare among 17-year-olds, the recipient credited his mentors and coaches at the Boys & Girls Club of Greenwich for his success.
"My first club experience began my first day of Glenville School. I was a foreign student. I didn't speak English, didn't have any friends, and was terrified of what the future held," Alberto recalled, adding that Club member Lester Harris reached out in friendship through a shared love of sports. "Even though there was a language barrier, we both loved sports, and he suggested we ride the van together to the Club, where he recalls the day Mr. Gerald nicknamed him, "Chile."
"Mike and I became friends, and the relationship kept growing until he started referring to me as  his little brother," Alberto recalled. "Even though I never told him, he was the father that I wished I had at home. A father that wouldn't leave unexpectedly and not come home for many days at a time."
Alberto described the Club as a place he knew was safe, and gave him a chance to be great, which, he noted is a motto of the Club.  I can only be thankful for all the things that happened to me to struggle, overcome and succeed. Your past does not define your future.
"And lastly, I want to thank my wonderful mother for never giving up. We have always called ourselves a team. Whenever she fell, I was there to catch her. Whenever I fell, she did the same. Without a doubt, she is the best team mate I could ever have," Alberto said. "She has made me the man I am today."
After a break for dinner provided by Garden Catering, and cakes from Black Forest Bakery and St. Moritz Bakery, a host of awards were presented to Club members:
Kevin Duffy received the Camp Simmons Award
Daniel Lustosa received the Junior Boy Athlete of the Year Award
Kristin Riggs received the Junior Girl Athlete of the Year Award
Sydney Jee received the Junior Swimmer of the Year Award
Joelle Hintzen received the James R. Natale Swimmer of the Year Award
Leroy Obaanda received the Midget Member of the Year Award
Diego Tardio received the Athlete of the Year Award
Luis Quisumbing received the Project Learn Award
Noele Jameson received the Community Award
Christy Girard, Greenwich Academy Volleyball Coach received the Jackie Joyner Kersee Award
Ashley Annakie received the Joanna Schulman Teen Community Servicew Award
Michael Blevin received the Lillian Butler Davey Education Volunteer Award
Keagan Laczkowski received the Theatre Art Award
Amanda Monick received the Knuckles for Life Award
---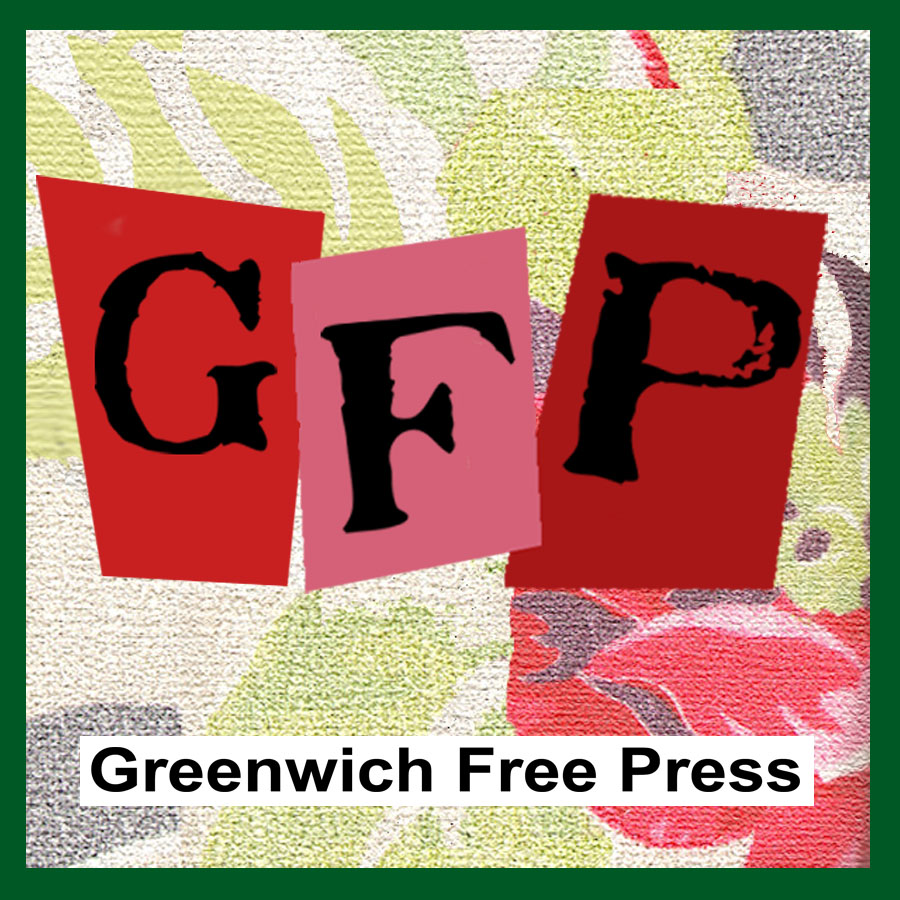 Email news tips to Greenwich Free Press editor [email protected]
Like us on Facebook
Twitter @GWCHFreePress
Subscribe to the daily Greenwich Free Press newsletter.