Welcome to the NEW GFP Summer Camp Guide!
To advertise contact Heather Brown at [email protected]
---
Index:
---
Allegra Dance Greenwich
Contact: Carrie Page
Tel. (203) 629-9162
Email: [email protected]
Experience a well rounded performing arts camp! Spend the summer learning a new style of dance or expanding on one taken before.
We offers ballet, jazz, tap, acro, hip hop and musical theatre, to children who have danced and have yet to dance. Our program allows children ages 6 to 14 to create a showcase from scratch based on a theme.
The Program Dates are July 9 – August 3.  Hours 9:30-1:30pm
Children are responsible for their own dance attire, nut free snack and water bottle.
---
Bartlett Arboretum & Gardens
Contact: Director Mike Belletzkie
Tel. (203) 883-4035
Email: [email protected]
Complete Summer Nature Immersion Experiences for Youth. Spend summer at the Bartlett! We offer environmental programs that offer a unique transformational journey to help youth discover the natural "unplugged"world around them. Our programs are hands-on, incorporating STEAM (science, technology, engineering, art and math) as we investigate the Bartlett's extraordinary 93-acre campus.
We balance open-ended nature exploration with Next Generation Science Standards' aligned activities that build explorers' skills and knowledge. This year we are excited to announce eight unplugged and unparalleled weeks for youth entering kindergarten to 6th grade. Program dates: June 25 – August 17. Hours 9:00 am – 3:00 pm. Snack provided, however children are responsible for their own nut-free lunch.
• Animal Tracking 6/25 – 6/29
• Herbs, Potion, and Concoctions 7/2,3,5,6 (4-day week)
• Raiders of the Lost Artifact 7/9 – 7/13
• Park Rangers 7/16 – 7/20
• Nature Detectives 7/23 – 7/27
• Discover Garden to Table 7/30 – 8/3
• Expedition Leadership 8/6 – 8 /10
• Wilderness Survival 8/13 – 8/17
BIG Summer Camp Savings – Up to 25% off with early bird and membership savings. Limited time. Click for SUMMER CAMP BROCHURE 2018
---
Boys and Girls Club of Greenwich Summer Camps
Contact: Don Palmer
Tel. 203-869- 3224
Email: [email protected]
June 25 – August 24
7:30 am – 4:30 pm
CAMP SIMMONS | 744 Lake Avenue | Ages 6-12
Exciting outdoor adventures! Endless enjoyment on 77 acres of pure wilderness.
Archery, canoeing, athletics, nature programs, arts & crafts, swimming and special events!
CLUBHOUSE CAMP | 4 Horseneck Lane | Ages 6-12
Great indoor fun! Air-conditioned, multi-sport annex! Indoor/outdoor sports, arts & crafts, hands-on technology activities, swimming, game room and special events!
TEEN CAMP | 4 Horseneck Lane | Ages 13-15
A special place just for teens! Field trips, beach visits, athletics, arts & crafts, swimming, nature walks and special events!
All programs are $150 per week, per child. Each child must be a current member of the Club. *Note: Closed July 4. Short week of July 2-6 is $120 per child.
BGCG membership is $50/year for Greenwich residents and $150/year for non-Greenwich residents who work in Greenwich.
Please visit BGCG.ORG/CAMPS for more information or call (203) 869-3224
---
Corbin's Crusaders
at Greenwich Catholic School 
471 North Street
Greenwich, CT 06830
Tel (212) 875-8174
Email: [email protected]
Character through Sports and Adventure.  Summer camp is the perfect setting in which children can grow and flourish. At camp, campers create lifelong friendships in a compassionate and accepting environment, while learning how to challenge themselves and gain self-confidence. Campers are coached by experienced men and women dedicated to your child. Our coaches provide the individual attention that each child needs to reach new goals.
Our 38 acres of green open space provide the ideal country setting for activities that help campers discover their true potential through sports, including: Baseball, Basketball, Soccer, Flag Football, Tennis, Archery, Gymnastics, Street Hockey, Hiking and Swimming in our indoor and outdoor pools. Certified instructors teach daily instructional swim and supervise recreational time.
Skills, Drills and Thrills. Our coaching method ensures that each camper improves athletically and increases self-confidence. We break down each sport into skill sets that kids can master and then progress to the next level. Campers practice with a series of interactive drills and then play in games, matches or tournaments to demonstrate what they have learned to enjoy competition and develop sportsmanship.
We provide a nurturing, yet challenging environment where kids try new things, discover who they are and safely step out of their comfort zones. As a result, campers look forward to the next level of adventure each year. Campers age 8+ can sign up for 'Go-Pro', our intensive clinics designed to develop more advanced skills in a specific sport.
In addition to sports, we have an adventure program that includes hiking, archery, skateboarding, water slides and more! We consistently challenge our campers to build their accomplishments through their experience at camp.
Selecting the 'right' summer camp is a difficult process. Let's talk to see if Corbin's Crusaders is the right choice for your family and your values. Give us a call today!
–Peter & Wendy Corbin, Owners/Directors
---
First Church Pre School Summer Program
in First Congregational Church
(Located across from Binney Park)
Contact: Melanie Garnett
email: [email protected]
Tel. (203) 637-5430
108 Sound Beach Ave
Old Greenwich, CT 06870
Had enough of winter yet? It's never too early to start planning for summer.
Join us for the Summer Program at First Church Preschool from June 18 to July 27.
At the Summer Program at First Church Preschool, kids ages 3 to 5 will have a blast! Our nurturing, experienced, professional staff will prepare a variety of arts & crafts, water play, sports, music, and nature, science, and other discovery activities on our new certified Nature Classroom!
Don't miss out on the fun. And bring a friend or two!
Sign up for any single week of our six-week program, or, come all six weeks if you like! One registration form must be completed for each child to be enrolled. To participate, children must be at least 3 years of age by Dec 31, 2018 and not yet started kindergarten and TOILET TRAINED.
---
Fusion Academy
66 Gatehouse Rd
Stamford, CT
Contact: Kyrsten Bravo
Director of Admissions and Outreach
email: [email protected]
Tel. (203) 323-2191
Summers at Fusion Academy Greenwich are a great opportunity to brush up, get ahead, or try something new. Take advantage of our 400+ course offerings in a one-to- one environment where our passionate teachers really know their students. Imagine a classroom with just one student and one teacher where compassion, creativity, and flexibility steers the method of teaching to each student's strengths and challenges.
Fusion Academy's flexible scheduling allows students to continue to enjoy their summer while experiencing a completely individualized and customized academic and enrichment experience. High School students can recover credits or earn new transferable academic credit in a specific area of interest through our Class for Credit program. Middle and High School students can use Tutoring and Mentoring Packages for ACT or SAT test prep, school assigned summer work help, or even for some fun in our state of the art Recording and Music Studio, Art Studio, and fully equipped laboratory.
Don't let summer regression get in the way of your child's success, schedule a tour today and see what Fusion has in store for your family!
Visit www.FusionAcademy.com to inquire or contact Kyrsten Bravo at (203) 323-2191 to learn more about our revolutionary program.
---
Greenwich Academy Summer Program
Contact: Leesa Singleton
Email: [email protected]
Tel. 203-625-8929
During summer, girls and boys of all ages have access to almost every inch of Greenwich Academy's 39-acre campus, including fields and gyms, computer labs, and classrooms.
Greenwich Academy Summer Enrichment Program offers a variety of classes including science, chess, cooking, drama, and more. Half-day or full-day sessions.
Greenwich Academy Athletic Program offers camps run by GA coaches. Sessions include field hockey, lacrosse, soccer, squash, and volleyball. Open to girls and boys, all ages.
**New** Debate Camp teaches parliamentary debate, public speaking, and global awareness to students in grades 5 through 11. The program is for all ability levels, from reluctant speaker to accomplished debater.
Greenwich Academy Summer Language Institute offers full immersion into Spanish, French, and Chinese language and culture. For grades 5 through 8, beginner to intermediate.
Greenwich Academy Creative Writing Institute for middle school students is designed to strengthen skills and nurture a passion for writing.
Upperline Code brings top coding programs for 7th to 12th graders. The two-week Intro to Software Engineering teaches fundamentals of web development.
**New** The Greenwich Conservatory of Classical Ballet offers top dance training in ballet, contemporary/jazz, and more. K-12. Camp runs for 8 consecutive weeks.
For information or to register, visit greenwichacademy.org/summer.
---
Tim Morehouse Fencing Club
135 Pearl Street
Port Chester, NY 10573
Contact Tim Morehouse
Email: [email protected]
Tel. 317-886-8243
Looking for a fun and challenging sport for your child? Try fencing. It's a sport of strategy that engages both mind and body. Fencing is great for speed, agility, strength and coordination, as well as self-discipline and self-confidence. Tim Morehouse Fencing Club, ranked 7th in the country for youth fencing, is now in Port Chester.
The club teaches the Olympic sport of saber fencing — with classes, lessons and camps for competitors of all ages and ability levels. Campers learn from former Olympians and club founder U.S. Olympic Silver Medalist Tim Morehouse, three-time Olympic team member in '04, '08 and '12, a nine-time world team member and two-time individual U.S. National Champion.
Summer camp runs Monday through Friday, from June 18 to August 30 from 10am to 3pm.
Campers have the option to come on a weekly basis or on a day-to-day basis. The day begins with a warm up, games, drills and ends with team activities and bouting. Campers bring their lunch and take a break in the action from 12:00-1:00pm. All equipment is provided.  For more information, visit timmorehousefencing.com  or call 317-886-8243.
---
Old Greenwich – Riverside Community Center (OGRCC) Camps
90 Harding Rd # 2
Old Greenwich, CT 06870
Contact: Yuki Ikeda
Program Director
Tel (203) 637- 3659
Email: [email protected]
The OGRCC's goal is to provide a variety of fun, exciting camp experiences that help your child discover talents and interests, build self-esteem and confidence and give them the opportunity to foster friendships. Develop a competitive edge in tennis, rugby or soccer or unleash your creativity with painting.
Cycling Camp, Monday – Thursday, 4:30-6:30 pm. Ages 8 and up. Must have previous off-road cycling experience.
Summer Painting Camp, Monday–Thursday, 4:00-6:00 pm. Ages 6 and up. Learn to paint and become acquainted with the master artists.
Pro Soccer Camp, Monday – Thursday, 9:00–12:00 pm. Ages 4-12. Excellent pre-season programs to enhance soccer skills.
Rugby Camp, Monday – Thursday, 9:00–12:00 pm. Ages 8-14. Improve your skills and have serious fun!
Tennis Camp, Monday – Thursday, 9:00–12:00 pm. Ages 5-11. Tennis directed by the top-notch Fairfield County Tennis program.
Sandpipers Beach Camp, Monday – Thursday, 9:30–2:30 pm. Ages 3-10. Art, games, music, swimming, Island Beach visit and nature walks at Tod's Point.
Click here for OGRCC camps.
---

Camp Seton
363 Riversville Rd
Greenwich, CT 06831
Contact: Kevin O'Shea
Tel. (203) 869-8424 x107
Email: [email protected]
June 25 to August 10, 2018
Monday – Thursday 9:00am – 4:00 pm, Fridays 9:00am – 3:00pm
Early drop-off & late pick-up options available.
Unplug and explore this summer at Camp Seton's incredible 249 acre camp. Our facilities include: 12 campsites, boating lake, swimming pool, Nature Education Center, Sport Court, Archery Range, Rifle Range, Climbing Tower, Outdoor Amphitheater, and 5 miles of hiking trails.
Camp Seton for Boys & NEW Program for girls! Grades 2-5 
Adventure Camp for Boys Grades 6-8
June 25 – August 10
Cub Scout Camp – Nothing stirs the imagination or interest of a young child like spending time in the outdoors. Each week campers will have the opportunity to participate in a variety of activities from fishing, campfire cooking, boating, swimming, handicrafts, archery, BB shooting, hiking, bouldering, and more!  Boys and girls are separated by Dens and meet together for Friday campfire and special themed days.
Boy Scout Adventure Camp – Outdoor program for boys with or without Scouting experience!  Each week campers will have the opportunity to participate in a variety of activities from fishing, campfire cooking, canoeing, swimming, ax and whittlin' skills, archery, rifle shooting, climbing, orienteering, and more!
---
Town of Greenwich Day Camps
Rec Division Tel (203) 618-7649 Email: [email protected]
For more information or to get a registration form for any Recreation program, click here and then click on "recreation programs."
Online registration is available at www.GreenwichCT.org/webtrac
• Kamp Kairphree
Co-ed for children ages 5-12
Monday – Friday 9:00am to 4:00pm
Kamp Kairphree operates out of the Eastern Greenwich Civic Center. Campers rotate between the EGCC and two locations at Greenwich Point Beach. Campers go to island Beach by ferry on Wednesdays. Regular activities include arts & crafts, sports, canoeing, board games. One special event will be scheduled per session. Twelve pre-selected bus stops throughout Greenwich are available for pick up and drop off at no extra charge.
Program begins June 25.
Four two-week sessions
Fees: Early bird (through May 31) $290 per session
After June 1, fees rise to $315 per child per session
(second child discount is $20)
For more information call (203) 637-4583
• Greenwich Adventurers
Co-ed program for ages 8-15
Organized by age and interest, program includes on-site activities, one off-site field trip a week, and local beach days each week. This program caters to older elementary students, pre-teens, and early teens.
Two Sessions: June 26 – July 20 & July 23 – Aug 10
Monday – Friday 9:00am to 4:00pm
On site location: Bendheim Western Greenwich Civic Center
Participants receive busing for all off-site trips & local beach day trips
Fees: Early bird (through May 31)
Session I: $410 (After June 1 Session I is $445)
Session II: $375 *second child discount $20
Fees include busing and trips.
For more information call (203) 618-7649
Registration begins April 1, 2018
• Summer Swim Lessons
For ages 4 and up at the new Byram Pool
Monday to Thursday, Rain date Fridays
Times: 9:30am, 10:05am, 10:40am, 11:15am
8 lessons of 30 minutes
Fees: $115 per session
I: July 9-19
II: July 23 – Aug 2
III: August 6 – August 16
• Music & Art Camp
Location: Greenwich Public Schools
Dates: Monday, June 25-Friday, July 27
– Music
Children entering grades 4 through 8, with at least one year of study with an instrument. Beginner Band option NOW AVAILABLE! Instruction is supplemented with play time for games and other fun activities!
Monday – Friday 9:00am to 12:00 pm
– Art
Children entering grades 4 through 8
Monday through Friday, only those enrolled in morning music may enroll in afternoon art. The art curriculum includes pen and ink, watercolors,oils, linoleum block, paper maché, etc… No experience necessary
Morning Session: 9:00am to 12:00 pm
Afternoon Session: 12:30pm to 3:30pm
Fees: Early bird (through May 31) $270 per session
After June 1 fees rise to $300 per child per session
* Second child discount $20
Non resident fee: $325
For more information call (203) 618-7649
Registration begins April 1
• Skatepark Ramp Camp
Half day camp for skateboarders ages 6-14
Times: 9:00am to 12:00 pm
June 25-28, July 9-12, 16-19, Aug 13-16, 20-23
Monday-Thursday: Rain date Fridays
Fees: $199 per week
• Skatepark Pee Wee Clinics
For skateboarders ges 6-10
Monday – Thursday, Rain date Fridays
Times: 6:30pm to 7:30pm
July 23-26, July 30-Aug 2, Aug 6-9
Fees: $95 per week
• Summer Soccer
Co-ed soccer camp for ages 4-12
Ages 4-5 9:00am to 11:00am, Fee $120
Ages 6-12, 9:00am to 12:00pm, Fee $145
Two weekly sessions available:
I: Monday July 23-Friday July 27
II: Monday, July 30 to Friday, Aug 3
Location: Loughlin Ave field
---
MacInspires Greenwich Summer Enrichment
37 West Putnam Avenue
Greenwich, CT 06830

Contact: Travis Sluss
Tel: (203) 531-5720
Email: [email protected]

MacInspires provides a unique summer program where kids 6-16 years old expand their STEAM interests and have a blast with like-minded kids in a non-competitive environment. MacInspires offers pro-rated registrations for campers who cannot make the entire Series, just email [email protected] and we'll make it happen! For MacInspires Summer FAQ Click Here.
Register and Pay By February 28 for a 10% Off Early Bird Discount
MacInspires Summer Enrichment is held at our Makerspaces complete with six activity zones – a Tinker Studio, Microcontroller Zone, Audio & Video Area, Fab Lab, Robotics Table and Computer Tables! Both Makerspaces have outdoor activity zones nearby for outdoor experiments and making!
Click here for MacInpires camp FAQ's.
Click here for MacInspires full summer 2018 schedule.
---

King School Summer Institute
King School Campus
1450 Newfield Avenue
Stamford, CT, 06905
Contact: Brian Coughlan
email:  [email protected]
Tel. (203) 322-3496 Ext. 500
Make this summer a time for discovering new skills while having loads of fun. Register your son or daughter today for Summer Institute (SI) at King School's 34-acre North Stamford campus.
Attracting Kindergarten – Grade 12 CT and NY students from over 40 different schools, SI runs June 18 – August 3 and offers Academics, Arts, and Sports programs. Children entering Kindergarten – Grade 6 can experience SI's Fun Camp.
Middle and high school classes allow students to pursue their academic passions and accelerate their progress in the next academic year. Courses are one, three or six weeks, with six week courses awarding academic credit.
King's outstanding Faculty and Coaches and the small class size ensures that each student is challenged and receives the kind of personalized attention King delivers year round. The most popular classes are in Math, Science, Art, English, and Global Studies. Many students take academic courses plus a sports or performing arts session. Students train with top coaches to enhance their skills in field hockey, basketball, volleyball, baseball, and more. Performing arts offerings include public speaking, piano, singing, dance, and more.
Fun Camp, offered for 1 week sessions or the full 6 weeks, combines daily field trips, sports, and themed-week activities. A parent from last summer's program exclaims, "Fun Camp provided a safe, enriching summer experience for my son. It provided a wonderful balance of sports and learning activities to keep his interest engaged. Looking forward to another summer at King!"
Click here to Register today!
---
YMCA of Greenwich Day Camp
50 East Putnam Ave
Greenwich, CT 06830
Contact: Michele Czarneckiue
Tel. 203-869-1630 x. 283
Email: [email protected]
Camps run June 25-August 10, 2018
Few environments are as special as camp, where kids become a community as they learn both how to be more independent and how to contribute to a group as they engage in physical, social and educational activities.
Day camping teaches self-reliance, a love for the outdoors and the development of attitudes and practices that build character and leadership—all amidst the fun of group games, swimming, crafting, talent shows and meaningful relationships.
Our YMCA counselors are dedicated to making sure camp is an amazing experience for every camper. For more information about YMCA summer camps and programs, email Michele Czarnecki [email protected]
Summer Bugs (3-5 Year Olds)
YMCA's Early Learning Center
2 St. Roch Ave.
Qualified and experienced early childhood professionals provide
preschool age children with an exciting summer program.
Discover how fast, strong and creative your child can be enjoying
swimming, arts & crafts and outdoor play.
6 WEEKS June 25 – August 3 *No camp July 4
Monday – Friday 9am – 4pm
Discovery Camp (entering grades 1-5)
50 E Putnam Ave, Greenwich, CT 06830
Discover something new this summer! Sports, games, crafts, LEGOS, swimming, cooking and more! Campers will enjoy weekly themes and take trips to local museums, attractions and town beaches.
*Rising Kindergarteners are eligible to attend with older sibling in program.
WEEK 1: June 25 – June 29
WEEK 2*: July 2 – July 6 * No camp July 4
WEEK 3: July 9 – July13
WEEK 4: July 16 – July 20
WEEK 5: July 23 – July 27
WEEK 6: July 30 – August 3
WEEK 7: August 6 – August 10
Monday-Friday 9:00am-4:00pm. Early drop-off 8:00am; Extended hours (Monday – Thursday) 4:00pm-6:00pm
Y Summer Literacy Learners (Grades 1 and 2) 
YMCA's Early Learning Center, 2 St. Roch Ave.
Join us this summer for our third year of Y Summer Literacy
Learners, a nationally recognized literacy program. Our program
focuses on improving students' literacy skills and self-confidence
in the classroom. Participants enjoy a variety of quality enrichment
activities plus a weekly field trip.
6 WEEKS June 25 – August 3 *No camp July 4
Monday – Friday 8:00am – 6:00pm
---
YWCA Greenwich Summer Camps

259 East Putnam Ave
Greenwich, CT 06830
Contact: Leslie Coplin
Tel. 203-869- 6501, ext. 173
Email: [email protected]
YWCA Greenwich is the place to be in the summer…
Children come back year after year to renew special bonds with friends and counselors. YWCA Preschool Camp is for girls and boys 15 months to 5 years old. Two 4-week sessions are offered, June 25-July 20, and July 23 – August 17. Licensed teachers, who are counselors, nurture campers at all times. Ask about Lunch Bunch, an Extended Day option and Full Day programs. Contact Geri Smiles at (203) 869-6501, ext. 221, or g.smiles @ywcagreenwich.org
Camp Ta-Yi- To for girls and boys ages 5 to 12 years old offers the most diverse camp activities schedule in the area. Field trips combine learning with play at local museums, amusement parks and the beach. Two 4-week sessions are offered, June 25 – July 20 and July 23 – August 17 from 9 am – 4:30 pm. Early Bird and Extended Hours are also available. Contact Arthur Smith, (203) 869-6501, ext. 251, or [email protected].
Girls Circle Camp for girls entering grades 6 – 8 is a place to strengthen self-esteem and build new friendships.
Local artists, business professionals and role models deliver experiential workshops; and field trips, games and crafts, provide fun for everyone! The program runs July 9 – 20, from 9 am – 4:30 pm. Early Bird and Extended Hours are available. Contact Leslie Coplin at 203-869- 6501, ext. 173, or [email protected].
---
Day Camp at Whitby School
969 Lake Ave
Greenwich, CT 06831
Contact: Kurt Putnam, Whitby School's Director of Athletics and Cocurricular Programs
Email: [email protected]
Tel. 203-869-8464 x176
Register at whitbyschool.org/summer
Customize your child's camp experience this summer to best suit their academic and athletic interests. Choose from parkour, martial arts, rock climbing, ball games, science, programming, chess, art and other activities led by local sporting and academic experts such as Kung Fu Master Matt Lapidus, the MacInspires team, and Chess Grandmaster Adnan Kobas.
At $299 for a weeklong half day program and $598 for a weeklong full day program, we challenge you to find instructors this good for prices as low as ours!
Whitby will offer half and full day coed camp options for 5-12 year olds. Enroll your child(ren) in one or all four weeklong sessions, beginning June 25, July 9, July 16, and July 23. A guaranteed low instructor to camper ratio will maximize contact time and effective instruction. All camp activities will be held on Whitby's 30 acre secluded and secure campus in Greenwich, located just off the Merritt Parkway.
Whitby will also continue to host its popular half-day Montessori Children's House Camp. This program is open to children ages 18 months to 5 years, with two trained teachers and one teaching assistant per camp group. Children will have fun exploring nature, dance and movement, playing outdoors as they get older will participate in science activities, nature studies, and literature.
Learn more about the programs and register your child(ren) at whitbyschool.org/summer.
---
Zaniac Greenwich
644 West Putnam Avenue
Greenwich, CT 06830

Website: zaniaclearning.com/greenwich
Contact:  Laura Finn
Tel. 203-918-9264
Email: [email protected]
Camp Description:  Calling all Coders, Explorers, Engineers & Designers to enter the technology zone!  Zaniac Summer Camps are ideal for your curious child.  Go on a Science, Technology, Engineering, Arts & Math Adventure with us!
Each camp is tailored to your child's needs.  Small camp sizes ensure an exceptional experience.  Our Instructors are role models, fully-trained high school and college students who love to work with kids.  Camps are grouped and focused to your child's age and grade.
Popular Camps include Space Engineering, Environmental Engineering, STEAM Quest and Tinker & Code for grades PreK-K, Minecraft your Future, Robotics Ignite, GreenBots, World Robot Olympiad, 3D MakderLab and Scratch for grades 1-4 and MusicLab, Drones, PythonCoder, WebMaker and JavaCoder for grades 5-8.
---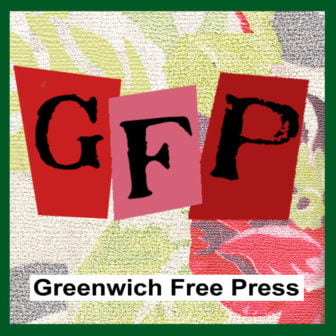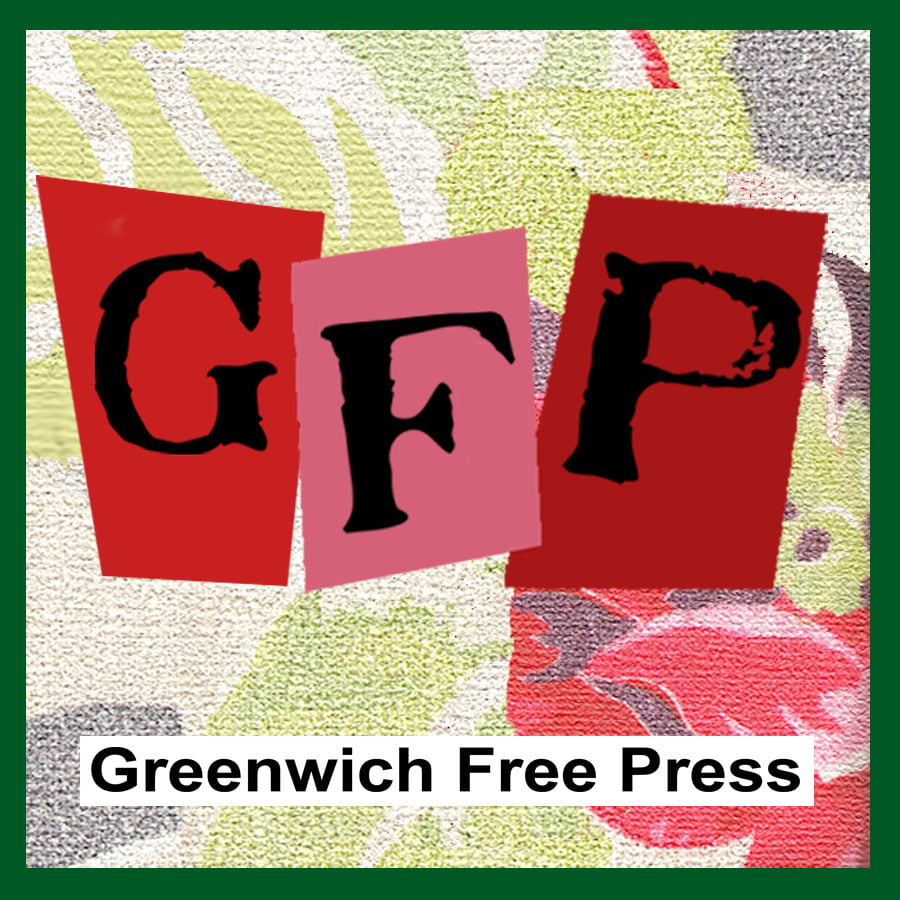 We are adding camps to the 2018 guide throughout February at prorated prices. Contact Heather Brown at hlowthert@gmail.com for details.
The guide will be refeatured daily through July 2018. It will also be linked to the ad at the to of the home page.