Visions for its optimal use have fluctuated over the years, but the Seaman-Brush House, better known as the Stanton House Inn, located on Maple Ave, has defied odds.
The main house was built in 1840 and served as a single-family residence to a succession of prominent families including the Seamans, the Brushes and the Pomeroys.
Unfortunately, the vintage gem lost its luster for quite some time.
When No One Wanted to Live in Downtown Greenwich
"It was abandoned during the Great Depression and considered a white elephant because it was expensive to heat and because no one wanted to live downtown," explained General Manager Colin Pearson who runs the inn with his parents Tog and Doreen.
Indeed, the current trend of teardowns and new construction belies some pretty fickle history: Downtown Greenwich living has gone in and out of favor for decades.
Pearson, a 2005 Graduate of Greenwich High School who went on to receive a degree in international relations from William & Mary, is well versed in the history and lore of the Seaman-Brush house.
Nora Stanton Barney, granddaughter of Elizabeth Cady Stanton, purchased the house in 1937 and ran it as an inn, naming it after her grandmother, the suffrage movement leader Elizabeth Cady Stanton.
"She got permission from the Town to break it into units for returning WWII veterans," said Pearson.
"She carved it into 40 separate cubby rooms," added Doreen. "She did several buildings in downtown Greenwich that way, including the one by Indian Harbor Yacht Club with strange doorways and fire escapes you can see from the Island Beach ferry."
"I don't know how many veterans ever lived here," Doreen said skeptically of the years the house was a warren of single rooms and shared hallway bathrooms.
In 1962, Pearson's grandfather, a Pan Am pilot who the family refers to as "Q," short for Quentin, bought the house hoping to tear it down to construct a medical building.
When the Town declined permission, the house went into a period of decline until Tog and Doreen, took it over.
Carefully and painstakingly, the couple restored the main house and its 1920's addition, removing the partition walls and recombining rooms.
The couple has even removed layers of whitewash to reveal colorful tiles on fireplaces in each of the bedrooms and public rooms.
Even today, with 20 guest rooms, only 19 are typically in use to enable them to work on one room at a time.
Restore the House, Restore the Ecosystem
Colin, who has two sisters and a brother who have all worked at the inn over the years, has extended his parents restoration efforts to include the grounds.
Infusing a measure of farm life onto the property, he juggles multiple projects including beekeeping, planting native species plants and trees, tending chickens, composting and maintaining a worm bin.
Two years spent in the Peace Corps in Malawi working on sustainable agriculture projects, and a subsequent year spent working on a chicken farm in Massachusetts, have both come into play.
It is ironic that the grandson of "Q," who wanted to tear the inn down, is doing his part to take the property back in time, working with nature to weave in themes of sustainability and permaculture.
Colin's goal is to replicate natural systems by using resources as many time as possible.
"It's nice when your passion is a business expense," joked Colin. "We have bees and we're trying to plant to increase biodiversity on the property," he added, pointing out where he recently planted several disease-resistant American Elm tree saplings that are attractive to honey bees, who in turn pollinate their flowers.
Among the perennial gardens that give shape to the grounds, Colin weaves in native plants that attract useful insects and pollinators, or "beneficials."
The grounds include a sizeable fieldstone foundation from a long-gone outbuilding where Colin keeps chickens, turns the compost bin and tends raised beds. He even hopes to persuade Tog and Doreen to add a goat to the mix. He's instituted a timeless, organic system that starts with kitchen waste (shredded paper and coffee grounds), and adds value as it goes to the worm bin. Replicating natural systems, the worms turn the waste into fertilizer and provide feed for the chickens. The chickens, in turn, provide eggs, and their manure makes ideal fertilizer.
Having worked for a woman with a Massachusetts berry farm, he said he learned to mix formal and informal elements, incorporating berry bushes into the garden, for example. "So you have a pretty garden that also produces edibles for you," he said.
Explaining the concept of micro-climates he pointed to part of the foundation's interior wall where he'd planted a fig tree. "This wall heats up faster so we can plant things that prefer warmer climates than Connecticut, like figs."
Having just received several mail order plants, which he described as 'like Christmas," he pointed out the newly planted "Akebia," which is a flowering vine from Japan that produces large scented flowers.
It seems fitting that the historic Stanton House, restored to its original splendor, would incorporate aspects of a working farm. After all, during the 19th century heyday of the summer resort industry in Greenwich, farms were also plentiful.
Stanton House Inn is located at 76 Maple Ave. Its 20 vintage restored guest rooms are a thoughtful place to put up out-of-town guests. Tel. (203) 869-2110.
Follow Stanton House Inn on Twitter @StantonHouseInn
Follow the Stanton House blog, "
---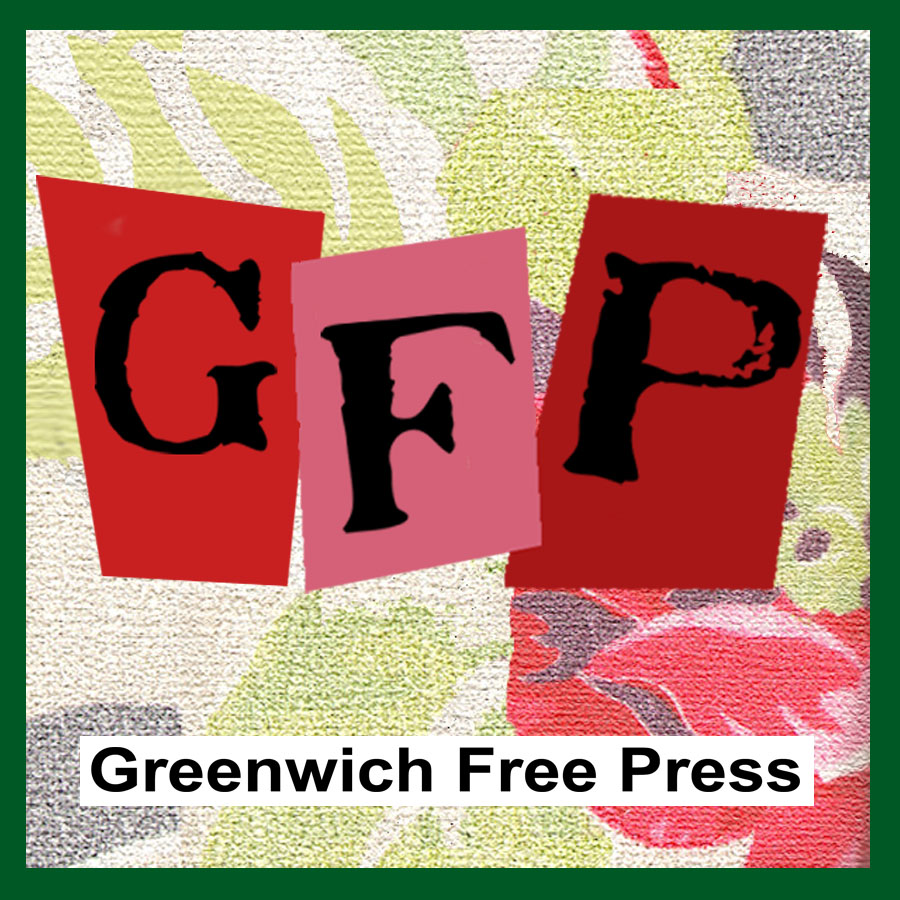 Email news tips to Greenwich Free Press editor [email protected]
Like us on Facebook
Subscribe to the daily Greenwich Free Press newsletter.