The Planning and Zoning Commission is looking forward to starting the
process of collaboratively writing the Eastern Greenwich Neighborhood Plan,
to include North Mianus, Old Greenwich and Riverside.  The first step is
a kick-off meeting, which is scheduled for Wednesday, January 21 at 7:00
p.m. at the Eastern Greenwich Middle School in the cafeteria.
---
 The following statement was submitted by Katie DeLuca, director of Greenwich Planning & Zoning Dept.:
Planning and Zoning Commission and the RTM approved the town-wide Plan of Conservation and Development (POCD) in 2009. The POCD, as we call it, is an advisory document that contains recommendations for Town agencies, boards and departments and is designed to guide the development of the Town.
Chapter 4 of this plan provides the context for the Eastern Greenwich Plan and is titled Downtown, Commercial Development, and Villages. It refers to the several villages that developed centuries ago in Greenwich and still persist today. The larger villages like Old Greenwich have their own business district, post office, school, houses of worship, train station, firehouse, library, and community center or park. And the smaller villages like North Mianus and Riverside have a variety of localized services like schools, parks, fire protection and businesses that serve the local neighborhoods. There are several Action Strategies listed at the end of this Chapter relating to protecting and preserving these Villages and neighborhoods.
To implement this Action Strategy, we put money in the budget for a Consultant to help the Planning Department with the necessary research, community outreach, and development of the Neighborhood Plan. We have completed the Byram and Cos Cob Plans and are now focusing on eastern Greenwich.
Selecting a consultant was done through a Request for Proposal (RFP) process that focused on the issues of the community. To effectively do this, we asked your Association leaders to help gather community stakeholders to provide us input on the key issues, concerns, and direction. This meeting was held in May, 2014, and some of the key points raised at that meeting included:
The boundary of the study area, which was agreed should incorporate Old Greenwich, Riverside and North Mianus – hence the name the Eastern Greenwich Plan;
Issues concerning Pedestrian safety, School parking, sufficient parking for commercial village areas, the railroad bridge repairs and impact on local traffic and business; and
Improving the vitality of the commercial areas but within the context of maintaining the village feel; and
Housing issues, making sure we attract young people to Greenwich but also considering the ever growing senior population; and
We heard about protecting historic resources, environmental concerns, and recreational resources
This was a very productive meeting. Afterwards, I met with James Michel, who is the Chief Engineer for the Town and Joe Siciliano, the Director of Parks and Recreation and we discussed that many of the issues raised are already scheduled for implementation in the Capital Improvement Plan including for example, the dredging of Binney Pond, drainage improvements, and safety in school zones.
The Department of Parks and Recreation is working on the dredging aspects of Binney Pond now and DPW is working on the source of the sediment build-up and what can be done to maintain this resource in such a way to prevent further dredges of this scale. The Capital Improvement Plan includes improvements to the storm drain in Arcadia and Sound Beach Avenue that will mitigate flooding from rainfall.
This point is only being made because in order to make the most out of the planning process we need to make sure we focus our efforts appropriately, eliminate duplication of efforts and set the framework for the plan as a holistic approach to meeting our long term goals.
Based on the focus points raised in the May meeting we sent out the RFP and are very pleased to announce that we selected Buckhurst, Fish, and Jaquemart, Inc. (WWW.BFJPLANNING.COM).
The planning process will begin with the kick-off meeting on January 21st with the intention of completing the plan and implementation schedule by ideally the beginning of July.
We will be relying primarily on the well-established communication networks formed through the Neighborhood Associations and the Town website as the primary methods of communicating meeting times, sharing documents, and distributing drafts.
The focus of the kick-off meeting will be on your thoughts and comments. We want to know your vision for your community. Some ideas to think about include:
1) Creating an overall character for the public realm in the business districts. We will be developing conceptual architectural and landscape designs to visually demonstrate your ideas for beautification, architectural and landscape designs to streets, sidewalks, landscaping, street furniture, and crossings.
2) What are your thoughts on public parking? Is there enough, what are the current
problems? What about access, enforcement, employee parking?
3) Can we relocate parking in Old Greenwich off Sound Beach to make room to widen
sidewalks, which would allow for more outdoor dining options, landscaping and possibly the addition of a dedicated and secure bike lane?
4) We will be analyzing the existing business zones along the US Route 1 corridor and
looking for input on how to encourage mixed land-uses, affordable and moderate incoming housing, reduction of curb cuts, minimize traffic conflicts, and encourage the use of Leadership in Energy and Environmental Design (LEED) standards for new development in both the residential and business zones.
5) We would like to explore the Village District (see Section 8-2j of the Connecticut State Statute) concept including gauging public and property owner buy-in for the neighborhood shopping areas and alternatives that reinforce neighborhood village concepts.
6) We recently changed our Building Zone Regulations for properties in flood zones to allow them to comply with regulations without the need for variances. But are there ways to discourage using fill to bury basements particularly in fringe areas where the grade is close to the Base Flood Elevation?
7) We will be studying residential build-out and where additional development may occur. How can we influence this growth in a way that promotes energy conservation and the use of solar and geothermal?
A good plan is a plan that can and will be implemented. This will be our focus.
Link to POCD documents.
Link to Town of Greenwich Parking Study.
Link to Study on Pedestrian Safety and Sidewalks.
Link to POCD Transportation Committee Report.
Link to Town of Greenwich Safety Study.
Link to 2002 Supply/Demand Parking Study.
Link to Safe Routes Old Greenwich. (A pedestrian safety plan by the Connecticut Bicycle Coalition)
Link to Selectmen's Pedestrian Safety Committee Inventory.
Link to Town of Greenwich Neighborhood Traffic Calming Program.
Link to Crosswalk Standardization Study.
Link to 100 Year Flood Information.
Link to Bicycle Master Plan.
Link to Historic Landscape Report.
Link to: Land Use: Open Space Plan
---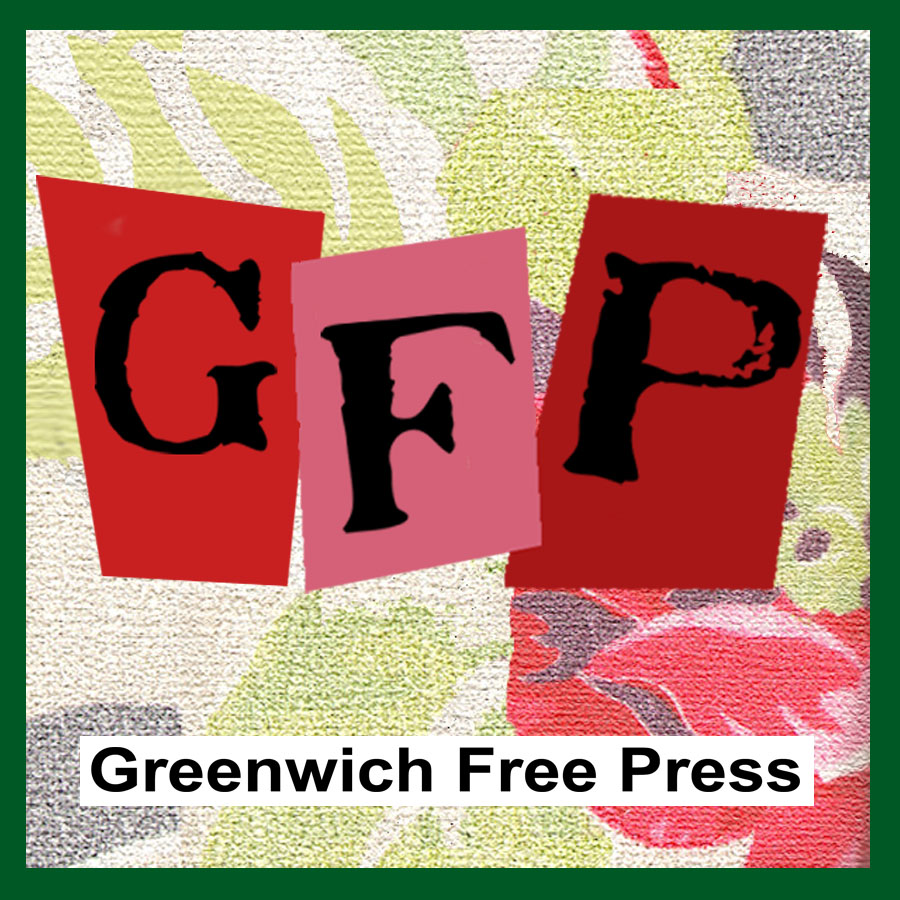 Email news tips to Greenwich Free Press editor [email protected]
Like us on Facebook
Twitter @GWCHFreePress
Subscribe to the daily Greenwich Free Press newsletter.