Greenwich on Monday, Nov. 14, Steve Young will visit his alma mater, Greenwich High School, followed by a book signing at 12:00 Noon at Cos Cob branch library for his new book QB: My Life Behind the Spiral. Diane's Books will be selling books for the event.
In the most candid sports memoir since Andre Agassi's bestseller Open, former San Francisco 49er, Super Bowl champion, NFL MVP, and Hall of Famer Steve Young gives readers an unprecedented inside look at what it takes to become a super-elite professional quarterback.
QB: My Life Behind the Spiral (Houghton Mifflin Harcourt; Hardcover; on-sale October 11, 2016) is a revealing memoir of an athletically gifted Mormon boy with a 4.0 GPA, a photographic memory, and a severe case of childhood separation anxiety.
At the same time, Young was fearless, and unstoppable, whenever he had a ball in his hands.
As an eighth string quarterback at BYU, Young persevered through homesickness and a coach who said he'd never make it as a quarterback because he was a lefty who couldn't throw. Determined to prove his coach wrong, Young became an All-American, finished second in the Heisman voting, and was the top draft choice coming out of college.
After signing the largest contract in sports history, he was so overwhelmed by impossible expectations that he nearly walked away from football to become a lawyer.
Instead, he ended up in San Francisco, pitted against Joe Montana in what became the greatest quarterback controversy in league history.
Steve Young produced some of the most memorable moments in NFL history. "The Run," his electrifying 49-yard game-winning touchdown against Minnesota. "The Catch II," his last-second touchdown strike to Terrell Owens to beat Green Bay in the playoffs. Then there was his record-setting, six touchdown passes in Super Bowl XXIX.
But Young's most impressive victories were personal ones that were won off the field when no one was watching. In QB, he opens up about:
• Suffering from separation anxiety during childhood and his teenage years. As a college and professional football player he experienced anticipatory anxiety. None of this was diagnosed, however, until relatively late in his career. He talks about how he was able to perform at such a high-level on the field while dealing with so much anxiety.
• Graphic insight into the physical toll that football takes on players. The intensity and frequency of the hits is
devastating. Yet Steve managed to play for 17 seasons without any major surgeries. A doctor determined that Steve has a unique genetic and physical make-up that enabled him to sustain and recover rapidly from injuries.
• Along those same lines, Steve suffered several concussions during his playing days. He talks about his views on concussions when it comes to football these days.
• What it was really like to compete against the legendary Joe Montana when Steve came onboard with the 49ers.
• How being a devout Mormon influenced him while he was on his way to becoming one of the most successful professional athletes of our time.
• One of the most profound moments in the book is when Steve survives a deadly car crash that claimed the life of one of his close friends. This happened the summer before Steve's All-American season at BYU. Steve reveals how that event shaped and influenced his life.
• How Steve went from 8th string on the depth chart at quarterback at BYU to become an All-American and runner-up for the Heisman Trophy.
• How Steve coped with being the highest paid athlete in the world when he first signed with the USFL coming out of BYU.
Young's quest – both in football and in life – was always more about grit than anything. His "get it done" mentality brought MVP awards and Super Bowl championships to San Francisco. As an author, he gives readers the sense of being inside his helmet while he runs through opponents both on and off the field.
Steve Young is regarded as one of the greatest college and pro football players of all time. After a stellar career at Brigham Young University, the left-handed quarterback played professionally for more than fifteen years in the NFL, primarily with the San Francisco 49ers. He received numerous accolades during his playing days, including being named Most Valuable Player of Super Bowl XXIX, Sports Illustrated and Sporting News Player of the Year from 1992–1994, and the NFL's Most Valuable Player for 1992 and 1994. In 2005, Young was inducted into the Pro Football Hall of Fame.
He is one of the top-rated quarterbacks in NFL history. These days, in addition to his ongoing on-air work with ESPN's Monday Night Football and his commitment to a number of charitable endeavors, Young is a managing director and co-founder of HGGC, a private equity fund based in San Francisco. As well as his undergraduate degree, Young also holds a law degree from BYU. He lives with his wife and family in the Bay Area.
Jeff Benedict is an author, a special features writer for Sports Illustrated, and a television and film producer. His feature stories and essays have appeared on the cover of Sports Illustrated and in the pages of the New York Times and Los Angeles Times, as well as been the basis for segments on 60 Minutes, 20/20, 48 Hours, Good Morning America, and the Discovery Channel. He is a New York Times bestselling author who has written fifteen books on topics ranging from violence against women to a deadly E. coli outbreak to the discovery of a 10,000-year-0ld skeleton in North America.
Jeff's most recent book – The System: The Glory and Scandal of Big-Time College Football – is being developed into a television drama by Starz.
Jeff is a producer and writer for the series. Jeff is also an executive producer on the forthcoming motion picture film "Little Pink House," starring Catherine Keener and Jeanne Tripplehorn. The movie is based on Jeff's book by the same title.
---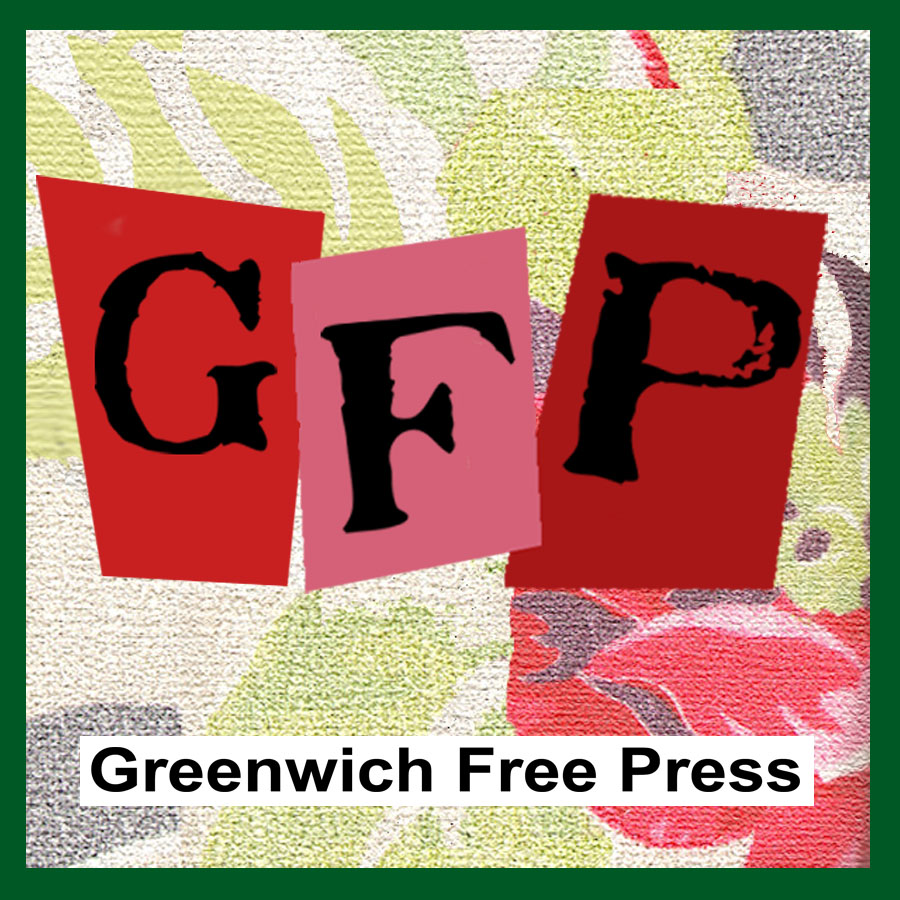 Email news tips to Greenwich Free Press editor [email protected]
Like us on Facebook
Subscribe to the daily Greenwich Free Press newsletter.