The "New" Connecticut  by  Dita Bhargava  Candidate for the 151 st Assembly District  I made the decision to run for the 151 st Assembly Seat because I believe in our state and its people. I also share many of the concerns voiced by voters in my district over escalating taxes, budget deficits,  business climate rankings, the out-migration of young workers, and the growing epidemic of opioid  addiction.
After knocking on over 4,000 doors and speaking candidly to the many voters who welcomed me into their homes, I want to do all I can to help deliver a new vision for our state – both economically  and politically.
Let's not forget that we have a long and proud history. We are the "Constitution State" precisely  because we were the first of the original 13 colonies to have a written governing document, and it  helped inspire the US Constitution. We were the Silicon Valley of the 19 th century, and our innovations in  precision manufacturing and defense helped to shape the course of America's industrial development  well into the 20 th century.  With such an illustrious past, I know that there are many who argue that our best days are behind us. I  am not one of them. I believe in Connecticut and that with the right vision and leadership, we will see  the best days ahead. We have many strengths that we can harness, with a top-three ranking in the  percentage of employees with advanced degrees and a top-five ranking for science and engineering  doctorates in the workforce. And, we enjoy a strategically important geographic location in the  Northeast which generates over 20% of the country's GDP.
From what I have seen, the people of our state have held up their bargain. They deserve more from  their government in Hartford. We need to re-dedicate ourselves to making our state a destination for  companies offering good-paying jobs, for young families looking to raise and educate their children, for  recent college graduates starting their first job, and for seniors hoping to retire in the community they  love.
I have a plan that will harness our strengths and put Connecticut back on a path toward fiscal  responsibility, which is the fundamental building block for everything else we do. I will strengthen the  alliance between our state government, corporations and universities. There should be ongoing,  substantive dialogue between leaders in all three sectors to ensure that that state is planning  strategically for the industries of tomorrow, and that we are giving our students the skills they need to compete in them.
I also think that the private sector has a role to play in accelerating our $100 billion, 30-year  infrastructure investment program. My plan is to engage the private sector more extensively in a major  buildout of our roads, bridges, freight and passenger rail systems, broadband capability and more. There  2  are innovative financing techniques we can use, along with the creation of a State Infrastructure Bank,  to speed up the delivery of our "Let's Go CT" transportation plan and make our state a more attractive  destination for businesses.
We also can't afford to keep losing our college graduates to other states. That is why I am proposing that  the private and public sector join forces to fund a "Student Loan Forgiveness Program" for those young  people who make a commitment to work in Connecticut for at least five years. Studies show that after  five years, there is a greater sense of connection to a town or a state, so this plan could help us stem the  out-migration of young adults.
Connecticut was unusually hard hit by the 2008 recession and the sequester, given our reliance for tax  revenues on the financial services and defence sectors. While those industries remain important to us,  we clearly need to do a better job of diversifying and expanding our tax base. That is why we need to  attract businesses in other industries seeking a highly-skilled workforce, including media and telecoms,  bio-sciences, advanced manufacturing, and technology. I want to see us expand the work being done in  "Silicon Harbor" in Stamford around the state, since the main reason GE decamped to Boston was the  technology eco-system which had been created around that city's university system. We have the ability  to create a financial technology hub in Connecticut, especially for start-ups that don't need to be paying  Manhattan rents.
We also have a great opportunity to help modernize and develop a number of our cities to attract  younger workers with more moderately-priced housing. Transit-oriented development hubs are  particularly appealing to millennials, since many prefer a low-maintenance lifestyle that does not rely on  owning a car.
Lastly, we need to have the courage to address our public sector pension funding problem. While we  would not want to unfairly penalize those nearing retirement, we need to seriously think about moving  new state workers to 401ks, like the approach that the Town of Greenwich took with its municipal  employees. We also need to consider more meaningful structural reforms. For example, a move away  from a traditional defined benefit plan to a "target benefit" plan would allow the state and its  employees to share risks that are currently being borne entirely by the state (and ultimately by  taxpayers). Finally, reforms should include a more realistic sharing of healthcare costs by state  employees.
Connecticut has a long and proud history that includes innovation, hard work, political reform and a  commitment to education. In the 21 st century, these same values still drive us and inspire us. I believe  that we are well-positioned to capitalize on the challenges and opportunities ahead of us. But, we can't  do that unless we send the right people to Hartford; those who have a positive vision and the right plans  and experience. If the voters of Greenwich honor me with their trust, I vow to bring all my experience  and creativity to bear on our state's most intractable problems. We may be a small state, but we have  unlimited potential. I want to do my part to make Connecticut a success story again, and I respectfully  ask for your vote on November 8.
Dita Bhargava
Note: The deadline for letters to the editor in support of candidates running in the Nov 8 election was Oct. 28.
---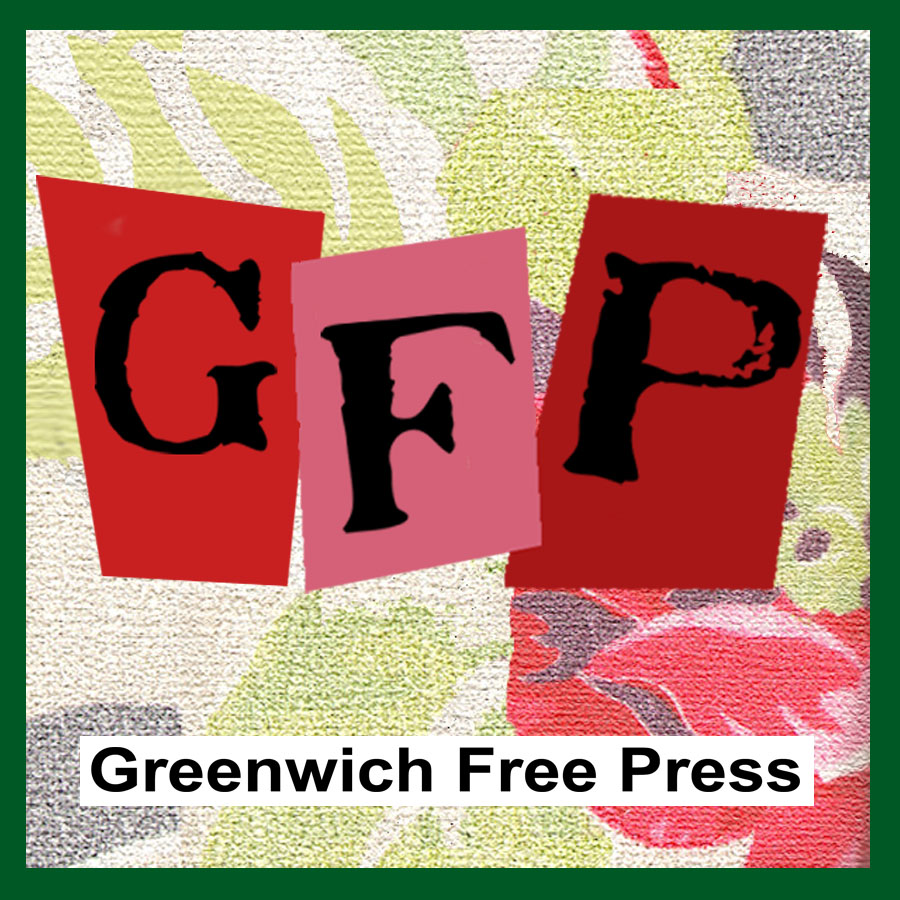 Email news tips to Greenwich Free Press editor [email protected]
Like us on Facebook
Subscribe to the daily Greenwich Free Press newsletter.