By Leslie Yager
Jose Ponce and Joe Campagna tell some good stories.
There was the father who brought his 12-year-old son to the shop for a tattoo, only to be declined. Though by state law, customers under 18 can get a tattoo with the explicit permission of a parent or guardian — guardianship must be verified by a notary — the artists at Byram Ink exercise their discretion.
In the case of the 12-year old, Campagna said he felt 12 was too young, and said so to the father.
"I told him the boy won't like the same things when he's 18. Plus, ink spreads out over time and it won't look good when you age," Campagna recalled explaining. "The dad got angry and threw his money on the counter. 'I have money,' he said, but I wouldn't do it."
The staff at Byram Tattooing — Ponce and Campagna also work with Fernando Faria — are good at saying no.
"We say no if they ask for a really extravagant tattoo on a small area," said Ponce. "We take pride in our work," he said. "If they can't prove they're 18, but they already have a tattoo, we're still going to say no."
The tattoo shop staff also said they delicately explain to anyone who has been drinking that it's not a good time to get a tattoo because it thins the blood and the ink won't push in.
"We won't tattoo anyone drunk. Red Bull thins the blood too," Ponce said. "And we tell people to eat first."
"We do this more because it's our passion than just for the money," said Campagna, who added that the minimum charge is $60.
"We all got into this because we want to be pirates," Campagna joked. "I have the best hours ever. Noon to 9:00pm! We do this for the passion of it."
Campagna said he'd love  more foot traffic on North Water Street, but that the shop, located a stone's throw from Famous Greek Kitchen,  has been increasingly busy since opening in January of 2013.
"I used to work at a tattoo shop where people would be walking by and just stop in." Still, he continued, business is good. "People find out about us through Facebook and word-of-mouth."
Campagna said that typically his customers are in the 18 and 25 age range. Ponce got his first tattoo at 21 and Campagna said he was 22.
"We get a lot of war veterans. And cops. We get a lot of cops in here," Campagna said. "Also, we do a lot of cover ups and re0touching.  We can sharpen it up, freshen it up if it fades. We give it new lines so it'll look bolder."
In tattoo parlance, a half sleeve means a tattoo that covers either wrist to elbow, or elbow to shoulder. A full sleeve refers to a tattoo that covers an entire arm.
Campagna said Byram Ink will also decline a request for a tattoo on the face or neck, or some place difficult to hide if it is the customer's first tattoo. He said he's seeing a lot of women with small tattoos behind their ears. "They're easy to hide under long hair."
Yes, It Hurts
Ponce said people ask whether the process hurts. "It's a needle hitting your arm a million times a second. It's going to hurt," he said, though he did say that arms and biceps are the least painful.
Ponce said when the business owners were seeking to set up shop in the area, they looked first at Port Chester. They were surprised when their requests were rebuffed by that city. "Greenwich welcomed us. No problems," Ponce said. "They had some rules on signs, but let us put up the clings on the glass, which are effective."
"They also send the health inspector, but we are very clean. We're careful here to sterilize everything," Ponce added. "We sterilize the inks, the machine, the needles. Everything."
Avoid the Scratchers
An unfortunate trend that Ponce and Campagna refer to as the bain of their business are the rise of "scratchers," amateurs who set up shop in their basements.
"Anybody can buy a tattoo machine and and entire kit on E-Bay," according to Ponce who said it takes quite some time to learn to be a tattoo artist.  "They think because they can doodle or be decent at drawing that they know what they're doing," he added, shaking his head.
The staff at Byram Ink say that anyone considering a tattoo is welcome to come for a visit and check out the tattoo artwork on display.
Byram Ink is located at 16 North Water Street in Greenwich, near the intersection with Delavan Ave and Mill Street. Find them on Facebook. Tel. (203) 532-5970.
______________________________________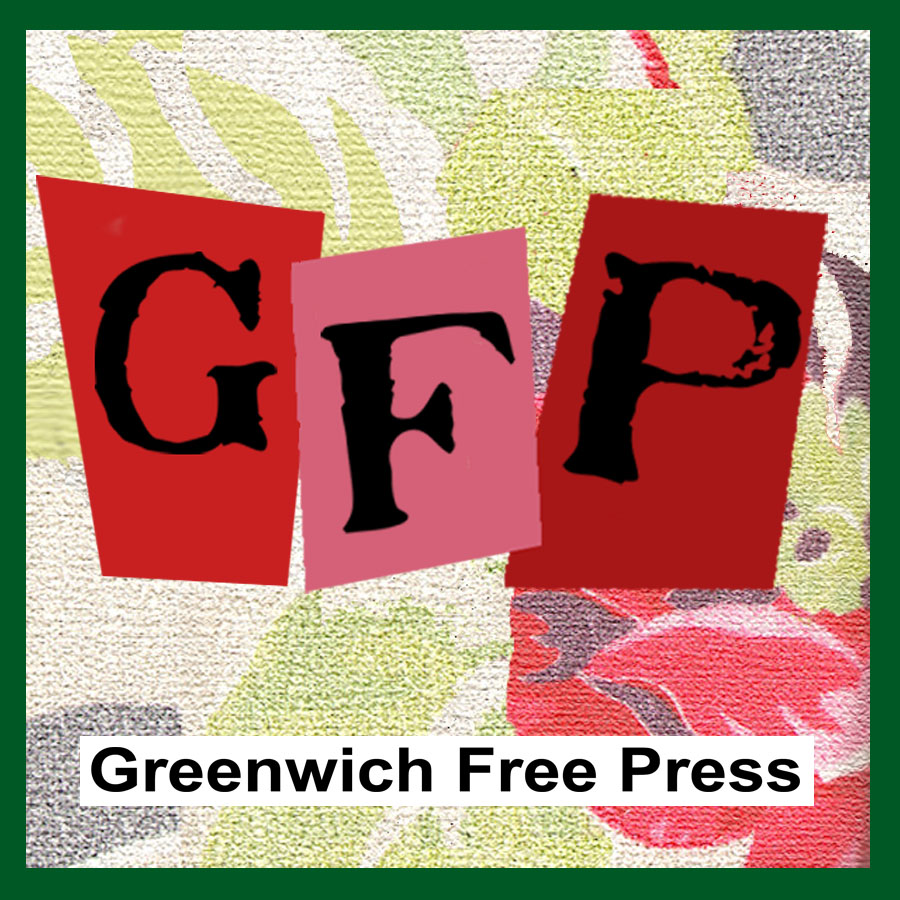 Email news tips to Greenwich Free Press editor [email protected]
Like us on Facebook
Subscribe to the daily Greenwich Free Press newsletter.