On Sunday, June 18, Greenwich High School was shocked and saddened to learn of the loss of Nicolas Del Priore, a member of the class of 2018.
Nic was an exemplary student, person, and friend. To those who knew him, Nic was a humble genius, smile in the hallway, and passionate leader of Roots & Shoots, a club dedicated to community service and activism.
Nic's co-president for Roots & Shoots, Rene Jameson, remembers Nic as organized, reliable, and talented, writing, "I knew I could always turn to and rely on Nic whether it was related to Roots & Shoots or not. Nic was a really special person. He had a variety of passions and was so talented. It was an honor to organize projects with him and be his friend."
Nic was especially passionate about facilitating food drives for Neighbor to Neighbor, and could be found in the student center long after the school day's final bell for weeks leading up to Thanksgiving, collecting and organizing canned goods for Roots & Shoots' annual Thanksgiving food drive.
His leadership and responsibility helped make the food drives successful, and his empathy and genuine passion for helping others inspired GHS students and faculty alike to volunteer and donate canned goods.
Nic's dedication to Roots & Shoots and determination to help those in need was what made him so valuable to his friends and community. Many of his friends will remember him for his kindness, quick wit, and compassion for others.
Shani Katz, a close friend of Nic's, reflected on his strong character, writing that Nic "possessed the best qualities of mankind and encouraged all of those around him to be as kind and caring as he was. He truly brought out the best in everyone."
Nic's passion for helping others was best shown in his work for Roots & Shoots, but is also what inspired those that knew him to be more caring and compassionate.
Nic was seldom seen walking alone in the hallway, and constantly had a group of friends around him. Although soft-spoken, Nic was frequently the epicenter of jokes and laughter, making him an easy source of joy and friendship.
Isabel Williams, also a close friend of Nic's, wrote, "His personality was infectious – he could instantly make you laugh. My days were always made better by seeing him… He was hilarious and sincere, ingenious and kind, and someone I am grateful to have called my friend."
Nic was especially gifted at making those around him smile, and many of his peers turned to him for a laugh in the middle of a stressful school day.
Nic's innate sense of humor was one of the reasons why he accomplished so much in theater. Kara Bittman, a close friend of Nic's and fellow theater member wrote, "Nic was not only an exceptional student and a great friend, but he was also incredibly talented at improv. From the clever characters he prepared in advance, to the one-liners on the spot, he will always be one of the wittiest people I have ever met. There was not a day that went by in the D-Wing where I would not be in tears, laughing at one of his jokes or a lyric from a song we were studying in Spanish class."
Nic could be seen in school productions of Romeo and Juliet, Anything Goes and Annie, and he was a vital member of the GHS comedy improv troupe and Magic Circle.
Nic's passion and appreciation for theater arts was best exemplified in the hours he spent preparing for a wide variety of plays and productions, and he had a natural talent for bringing different characters to life on stage.
Close friend and fellow theater member Gwen Gilfond cited Nic's creativity and responsibility as invaluable to putting GHS improv shows together, writing, "He stage managed the On Stage show this winter and invented all of these tech things to sell tickets and keep track of scenes. That show is absolute insanity, and nobody listens, but he was able to get people to cooperate because he was respected. He was reliable, rational, perseverant, sassy, so smart, and just an amazingly supportive friend."
Nic's ability to bring his peers together was fundamental to the success of countless GHS theater productions, and his easygoing and caring personality made him a facet of courage and positivity for his friends in theater.
In the classroom, Nic was admired for his quiet brilliance, intellectual curiosity, and diligence.
He put an equally strong effort into his academics as he did theater and community service, and was thus an incredibly high-achieving student, well-respected by his teachers and peers.
Nic's former AP Biology teacher, John Vellardito, remembers him as "a true gentleman" and "as perfect as an imperfect human could be," continuing, "Nic showed us how one person can harmonize the highest intellect, compassion, generosity, and humor – sometimes dry, sometimes dark, but always healing… If only a few hours per week in my class was enough to brighten my life, I can only imagine the significant positive impact Nic made in the lives of his family and friends."
Jo-Ann Sbrizzi, Nic's former spanish teacher, echoes Nic's friends' and former teachers' reverence and respect for Nic, referring to Nic as "an absolute pleasure to have in class," "any teacher's dream," and "very down to earth." Sbrizzi writes, "He is always on task, always speaks the target language in class.  He is extremely personable,whimsical, quick on his feet with responses which always have a cute comical tone and does everything asked of him  with a smile on his face…  Nic is a wonderful young man.  My life is better knowing him." (as per Ms. Sbrizzi's request, her quotes on Nic are kept in the present tense because that is how she wants to remember him).
Nic's natural charisma made him well-loved and popular with his classmates. Although brilliant, Nic was never one to brag, and his peers admired his humility and grace in spite of his immense academic success.
Nic will be remembered for his unwavering dedication to giving back to the community, selflessness, love of others, poise, and intelligence. He was a model student, friend, and member of the community, valuing service and activism.
On Saturday, June 24, there will be a memorial for Nic at the Second Congregational Church, 139 East Putnam Avenue in Greenwich.
In keeping with Nic's dedication to service, his family is asking that all who attend bring canned goods (such as tuna fish, cereal, canned fruit, pasta, etc.) to donate to Neighbor to Neighbor for a food drive in his name.
Nic's legacy is undeniable, impactful, and tangible for everyone who knew him, and he will always be an important and valued member of the Greenwich community.
Greenwich will never forget Nic's love and light, and his determination to help those around him will continue to be admired by GHS students for years to come.
To Nic, the class of 2018 sends the same love and support that you have given to us for the past three years. We will miss you dearly, and wish you nothing but love and happiness. Goodnight, and godspeed.
See also:
Memorial Service Planned for GHS Teen Who Died Unexpectedly
---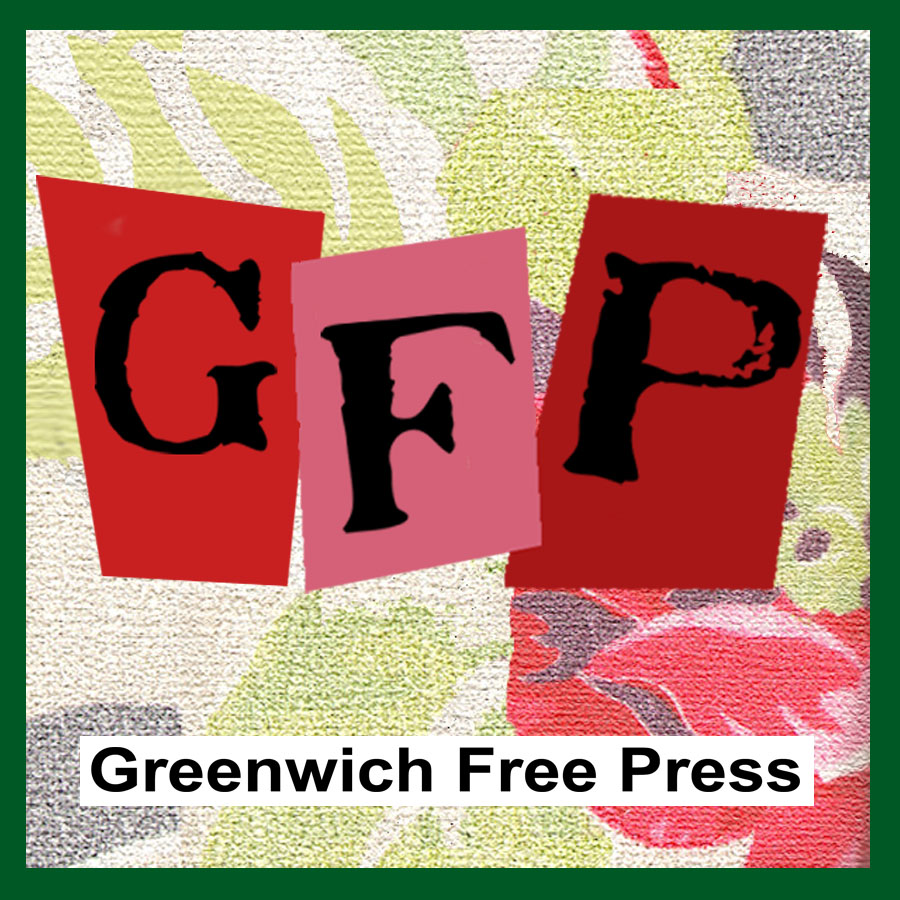 Email news tips to Greenwich Free Press editor [email protected]
Like us on Facebook
Subscribe to the daily Greenwich Free Press newsletter.