At Greenwich Catholic School, science teacher Carol Ann Lutz explained that every year, 7th grade students do a life science project and 8th graders to a physical science project.
The process begins with brainstorming.
"The projects that mean the most to us, and do the best at state level, have a real-world connection and are the ones the kids are the most passionate about," Mrs. Lutz said. "We talk about the challenges that engineers feel that we as a population will face in the next ten years – including pollution and energy."
Mrs. Lutz said some students go so far as to find mentors.  Toward that end, 7th grader Monica Marino connected with Dr. Ahman and Dr. Zadik on a toothpaste project. She said the idea for her project began with an edict from her mother, who is an alternative health professional.
"My mom would not let me use toothpaste," said Monica said whose project, Bite Bright Natural Toothpaste, was the result of her attempt to create a toothpaste that does no damage to teeth.
Monica's mentors, both professional dentists, supplied her with wisdom teeth to use for experiments.
"After several tests, I found that fluoride damaged the enamel on the teeth," Monica said. "I submerged the teeth in Coca-Cola to get the feel of the dirtiness." In her tests, she also submerged the teeth in water, Coca Cola, Gatorade and coffee.
"This is the one submerged in Coca-Cola and it got very stained," Monica said, holding up a badly damaged tooth. "I put the fluoride on top. Fluoride accelerated the decay and damaged the enamel greatly," Monica said, adding that she then looked for natural alternatives, in flavors which included raspberry and grapefruit. "It cleaned the teeth ad protected them."
Monica explained that Xylitol and Erythritol are alternatives to fluoride. "They are natural sweeteners that come from the fermentation of vegetables and fruits, especially bananas and grapes," she said. "They actually clean your teeth."
Monica said her toothpastes not only clean teeth, but are safe to ingest.
"They are beneficial because they're anti-inflammatory. They're good for your gums and internal organs, and are antibacterial," said Monica who loves inventing but does not want to be either a dentist or inventor. "I might want to be a veterinarian," she said.
Monica, who competed in the Connecticut Invention Convention and became a VIP member for Science and Engineering, was interviewed by a number of judges and guests when she entered her fluoride-free toothpaste.  She  was also selected to compete with 300 other inventors at the National Invention Convention June 1-3  in Washington, D.C.
Patrick McHugh's science project incorporated magnets designed to efficiently levitate a wind turbine.
"I used magnetic levitation to take away friction of a wind turbine," Patrick said, adding that his model was made to scale. "If I made a real one, it wouldn't fit in the gym."
Patrick's wind turbine was fashioned out of a soda bottle with fins attached.
"I based it off a filter in a hot tub because both have the job of collecting light matter," Patrick explained. "I applied the idea in a different context."
Patrick said the fins are at all different levels intentionally. "If it is hotter outside, the fins will collect the air up higher than when it is colder," he said. "When it is colder it collects air that is closer to the ground."
Patrick  won first place in the 7th Grade Physical Science Division of the CT State Science and Engineering Fair on March 19.  His project was called, "Mass Maglev Manufacturing."
Patrick was also a finalist in the Energize CT/eesmarts Alternative/Renewable Energy Awards. He was invited to compete at the Broadcom MASTERS (Math, Applied Science, Technology and Engineering Rising Stars), a highly prestigious national competition.
In 2015, Maura McHugh, Patrick McHugh's older sister, received third place for her invention of a rubberized, removable slip for pointe shoes. Now a sophomore at Lauralton Hall in Milford, Patrick's sister is working on patenting her invention.
Giacomo Lowenstein, also in 7th grade, created a grow station that allows for plants to be nurtured in a small space for a low price.
"You could do this anywhere," Giacomo said. The reflective material brings the light to the plant on both the top and side. "It's light weight and has wheels so it is easily moved," he said. "For winter you can grow plants you couldn't outside."
"We can control the fertilization and the watering because it's small," said Mrs. Lutz. "At first we put in cucumbers, cabbage, and turnips because they grow the fastest. They take just 7-13 days to generate," Mrs. Lutz said. "The original cucumbers were too big."
Giacomo explained that the plant size reflects the size of its pot.
The students also grew peas in the grow station, which Giacomo explained is adjustable. "If the peas get too tall, you adjust the bottom downward," he said.
"These kids are capable of a lot more than you might imagine," Mrs. Lutz said.
---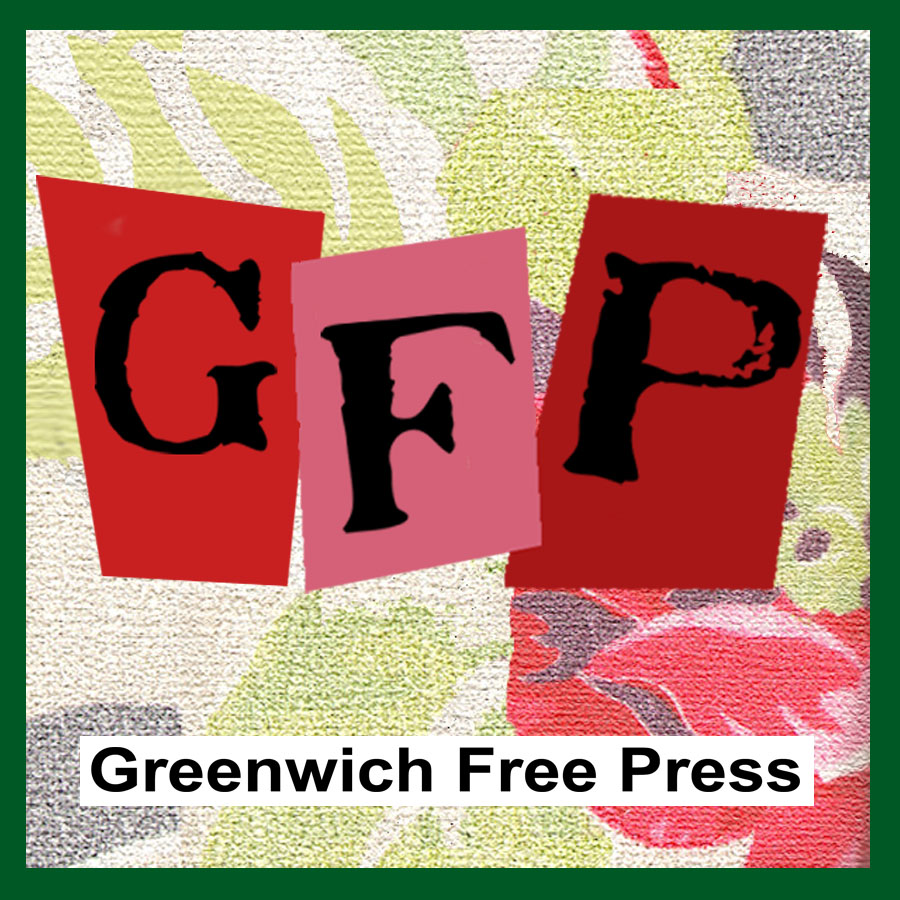 Email news tips to Greenwich Free Press editor [email protected]
Like us on Facebook
Subscribe to the daily Greenwich Free Press newsletter.