Outgoing GHS student government president Blake Reinken addressed the Board of Education for the last time on Thursday, May 21.
Blake introduced his successor, Spencer Faragasso. "He won in a landslide. He ran unopposed, just as I did," Blake joked.
"He was the person who brought us lower muffin prices. He brought us Snapple. All of the things students go on and on about, Spencer was the man behind it," Blake said.
Greenwich Free Press interviewed Spencer soon after he was elected incoming Junior Class president last June.
He said that even more than keeping muffins on the menu and priced reasonably, the indignity and unsanitary situation surrounding the urinals in the boys' bathrooms at GHS would need remedy.
Spencer explained that except for the boys rooms in the science wing, urinals in general are placed too close together.
On Thursday, after introducing Spencer, Blake thanked his parents for their encouragement of his career in student government. He thanked his kindergarten teacher Mrs. Riley. "She was there for me when I had a lot of issues and couldn't even form sentences," he said.
"I'm proud of the job I did. Despite the fact that we failed in nearly everything," Blake said. "You can still walk out of student government proud of the job you did," he added.
"It just matters that you put your best foot forward. That you try. That you're not afraid of what students think. What the administration thinks. What the Board of Education thinks." – Blake Reinken outgoing GHS student government president
Blake's goals included the long overdue cleanup of the student center. Toward that end, student government launched a litter cleanup campaign, which involved a grassroots effort among students who encouraged their peers to clean up after themselves. Though the results so far are mixed, the effort certainly is admirable.
The other effort Blake led was a push for a menu change in Cardinal Cafe to include Chicken Joe's. Though the proposal from Chicken Joe's owner Joe Marini was rejected by the Greenwich School's Food Service Dept, Blake pushed for it, and even started a petition. (Currently students are allowed to call in food orders for delivery to GHS. Students also walk or drive to restaurants and delis in Cos Cob and beyond.)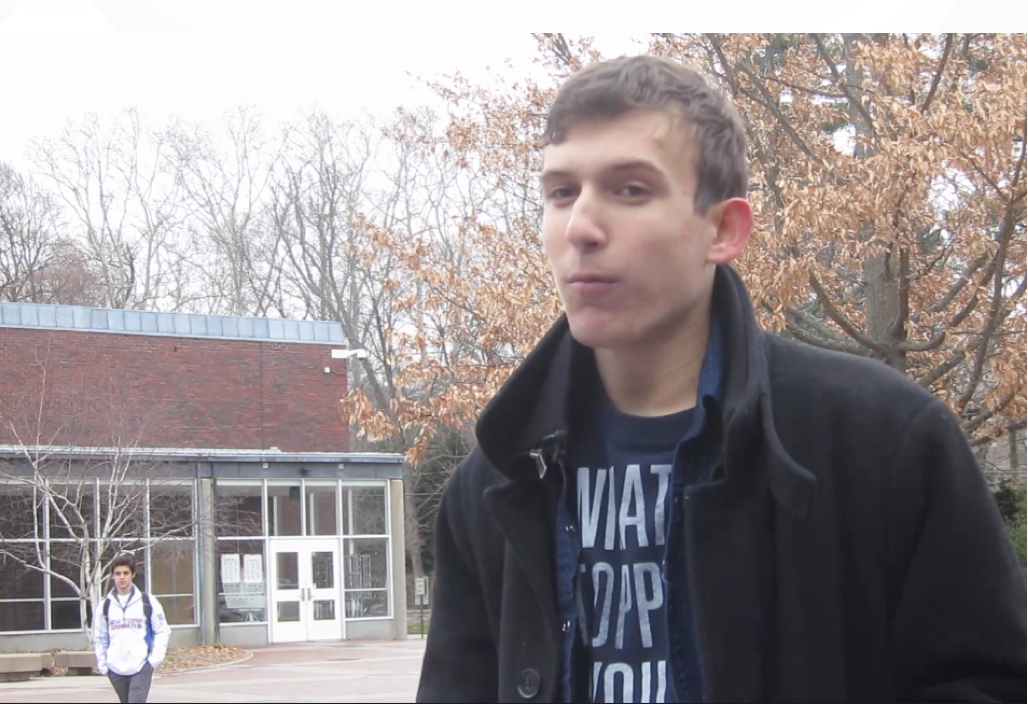 A third effort that is associated with Blake is the "die-in" protest that followed the death of Michael Brown and Eric Gendon.
The protest, which Blake was key in organizing back on Dec. 8, 2014, drew hundreds of students who pretended to be dead while lying down on the bricks outside the glass corridor in below freezing temperatures. By pretending to be dead, the students symbolized perceived police discrimination towards minorities in general.
Several students interviewed referenced disappointment at both the grand jury decision not to indict a Staten Island police officer in the death of Eric Garner who died in a police choke hold, and Michael Brown, a black teenager who was shot and killed last August by Police officer Darren Wilson in Ferguson, MO.
The feature in Greenwich Free Press garnered about 500 FB likes and briefly crashed this site on December 8 due to heavy traffic. Regardless of whether students agreed with protestors or not, the protesters and their critics were anything but apathetic.
Board of Education member Adriana Ospina said Blake's dedication and organization were impressive. "Never say Fail. You did a lot," said Mrs. Ospina.
Blake looked a bit surprised when his farewell drew a standing ovation after his farewell speech. But Blake undertook big challenges, and after all, change takes time.
See also: GHS Students Petition on Change.Org for Chicken Joe's in Cardinal Café
"Die-In" Protest Staged at Greenwich High School: "White Popular Seniors" Called us "Rats"
Spencer Faragasso, GHS Jr Class President's Agenda: Longer Hall Passing Times a Must
---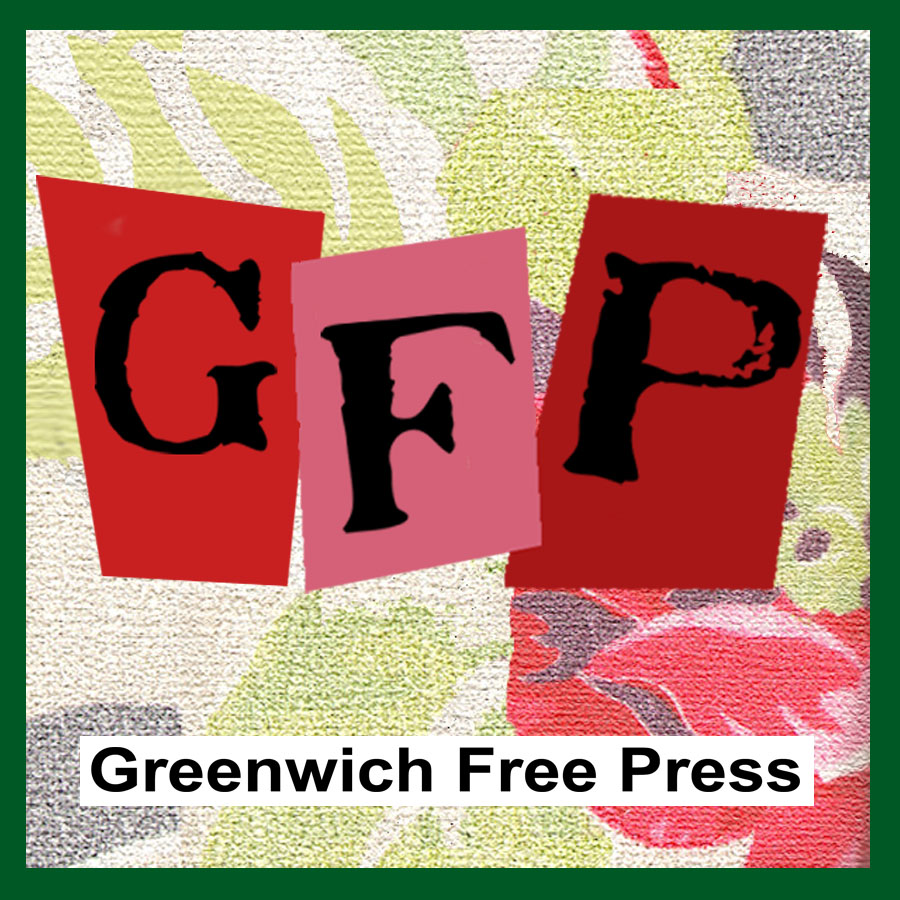 Email news tips to Greenwich Free Press editor [email protected]
Like us on Facebook
Twitter @GWCHFreePress
Subscribe to the daily Greenwich Free Press newsletter.