As the dog days of summer gently unwind, Greenwich Free Press spoke with five rising college freshmen about their college selection processes. What drew them to their future schools? How did each high school college counseling office fit into the puzzle? Grant MacFaddin, Uma Ramesh, Walker Nadeau, Andrew Ma, and Keith Radler offered some words of wisdom.
Grant MacFaddin, Brunswick School Class of 2015, Brown University Class of 2019:
Brown's open curriculum allows me maximum freedom in pursuing all of my interests, without fear that doing so might make it difficult for me to complete a common core in time for graduation. Additionally, Brown's strong visual and performing arts programs, as well as the opportunity to take classes at RISD, further gave me confidence that I could explore the areas I wanted to explore with the greatest freedom and choice out of any of the schools I got into.

Beyond Brown's course offerings, its student body was one of the most engaged and inquisitive that I'd seen, while simultaneously being down-to-earth and not taking themselves too seriously.

Finally, I liked the location as it was close enough to home for any emergency, just out of parents-feel-like-taking-a-day-trip range. Also, Providence is a vibrant town, amplified by the number of universities it hosts.
Brunswick's college counseling was fantastic. Actually, I should say my advisor Richard Beattie was fantastic. Brunswick college advising at the onset (think mid-junior year) is pretty helpful in making those first few steps, but it's the advisor that really drives the process after that, and I was very fortunate to have a stellar one. And the nice thing is they don't serve so much to push you in one direction; they recognize it's not their place. They serve more as a person who you can bounce your thoughts and ideas off and then get good, honest feedback. And, of course, there's a huge effort behind the scenes that most seniors will never see of contacting colleges and universities on your behalf, maintaining good relationships with institutions, and so much more that they work tirelessly at to make everything run smoothly.
Uma Ramesh, Greenwich High School Class of 2015, Dartmouth College Class of 2020:
I chose Dartmouth because I thought it allowed me to experience the benefits of both a large research university and a small liberal arts college. On one hand, Dartmouth has a wealth of study abroad programs, and allows students opportunities to perform research in their first year. The study abroad programs I'm most excited about, as a Government major, are opportunities to study at Oxford and the London School of Economics. The Women in Science Project allows female freshmen the opportunity to perform science research.

At the same time, Dartmouth consistently ranks as one of the best schools in the country for undergraduate teaching. With its student population of 4,276 undergraduates, Dartmouth also provides a small community feel that I think makes it easier for students to develop lasting relationships. Finally, I love the beauty and quietude of Hanover. Thus, Dartmouth allows me to strike what I believe will be the perfect balance for my college experience.
My GHS guidance counselor was incredibly helpful throughout the college process. My parents, Indian immigrants, did not have substantial knowledge of the process before we began it. Our counselor was a resource for any and all questions we had. She was always prompt, patient, and highly supportive. While I was certain that Dartmouth was my top choice school, my counselor also helped me balance out my college application with "safeties" and "targets" that had similar programs to make me happy. I know with certainty that my college process would not have been the same without my guidance counselor's help!
Walker Nadeau, Greenwich High School Class of 2015, University of Connecticut Class of 2019:
I chose UCONN because they offered a great financial package. In this economy it may be beneficial to have local contacts in state as opposed to going to a more competitive school that's more isolated. I'm also interested in politics, and to have studied in CT would be favorable for a political career in CT.
The GHS counseling office didn't play much of a role at all because I transferred to GHS halfway through sophomore year, so my application was better viewed in a more holistic way. I also preferred to do the research on my own and keep the process personal rather than looking through computerized data.
Andrew Ma, Greenwich High School Class of 2015, Princeton University Class of 2019:
There were a few reasons why I ultimately chose Princeton.  First, I was looking for a well-balanced school where I could get a rigorous and challenging education, and I felt that Princeton definitely offered that.  I also really liked their programs in physics and sustainable energy, which are two of my main interests right now. Finally, I liked the overall atmosphere when I visited campus both before applying and after admission.
Our college counselor Ms. Lochridge and my guidance counselor Ms. Gong both helped me a lot in the college process.  Ms. Lochridge organized various college visit events and did a mock interview with me for practice.  Ms. Gong helped me understand the application process, edit my essays, and decide which college was best for me to attend.
Keith Radler, Brunswick School Class of 2015, Brown University Class of 2019:
I chose Brown for many reasons. I love the environment and urban setting. I visited a bunch of rural schools and many of them were incredibly beautiful but they felt isolated. I wanted a place that had vitality but wasn't too big to be overwhelming. Providence is a really cool city with a thriving arts and culture scene. It's alive and vibrant but at the same time it's manageable. Ultimately though the greatest factor was the people. Brown has a social scene that I knew I would fit into. It's not based on fraternities or sports and the atmosphere is very inclusive. You meet some of the most friendly, accepting, and relaxed college students at Brown. There's little competition and everyone is so smart and interesting but also laid back. I mean, you can tell it's a low stress environment when the school is totally fine with you graduating having taken every class pass/fail without a single letter grade on your transcript. But the fact that nobody actually does this tells you that people are passionate about what they're learning. Nobody's "getting by" at Brown. People are doing and studying what they love and having an awesome time while they're at it. Once I realized that the most important thing was finding where I'd be the happiest, the decision became easy.
The Brunswick college office was great throughout what has come to be known as "the process". I met with my advisor over the summer before senior year several times and he was instrumental in helping me make the most out of my essay. They were there whenever I had questions along the way and their door was always open. 

While the college office is a huge help, ultimately the real work falls on you. They can't write your essays for you and they can't decide where you should go. Unless your great great grandpa founded the school or your alumni parents have dressed you up in school colors since you were a baby, you and you alone have to choose. It's a time of serious self examination, from the essays to the final choice. What is the picture of yourself that you want to paint for the admissions people and is that really who you are? What do you want out of your college experience and ultimately life? The college office, your parents, nobody can make these decisions for you. But it's rewarding having to think on your own. You gain a deeper understanding of yourself and what you're looking for in this world. And if you make the decision you'll end up at a place that makes you much happier than if the decision was made for you.
---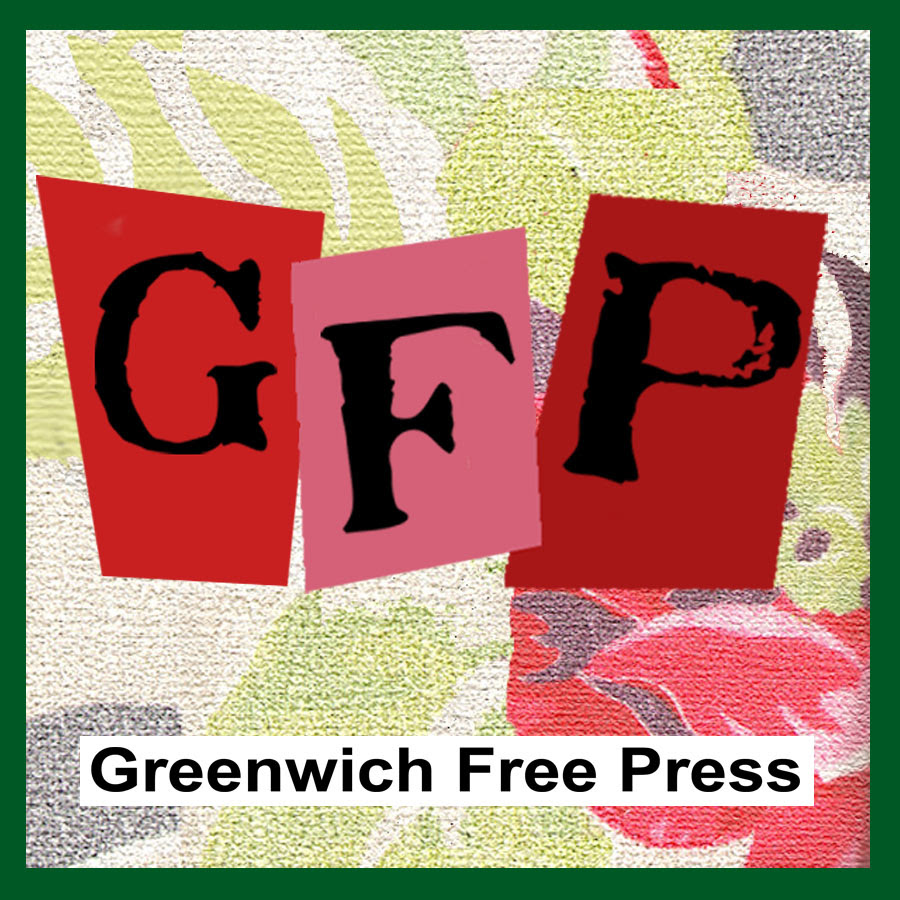 Email news tips to Greenwich Free Press editor [email protected]
Like us on Facebook
Twitter @GWCHFreePress