By Leslie Yager
First Selectman Peter Tesei described the 2014 Greenwich Public Schools Distinguished Teachers as the epitome what teachers do when no one is looking. Fortunately, he noted, "In this case someone was looking and took the time to nominate these individuals."
At Tuesday's formal awards ceremony at Central Middle School, the spanking new blue auditorium seats were filled with supporters of the honorees: Mara Adelsberg of GHS, Cheryl Iozzo of North Street School, Sheri McGowan of Riverside School, James Micik of Eastern Middle School, Robert Walsh of Eastern Middle School and Lin Yuan Young of GHS.
Of Mara Adelsberg, GHS Guidance and AVID Site Coordinator, nominator Julie Faryniarz of the Greenwich Alliance for Education said, "I marvel at Mara's enthusiasm and energy expressed in phone calls or emails sent often at night or over the weekend….Mara is so committed to our partnership that that she brings along her brother, sister and mother to our events, so that they can share the experiences that matter so much to her."
Adelsberg described herself as a creature of habit and routine, which she said allows her to handle the chaos and challenges of her job as a counselor at GHS.
"I arrive at school at 6:45am, park in the exact same spot, prop open my door, check my voice mail, boot up my computer, pull up my computer and, of course,  make time for my daily coffee walk to the Cardinal Cafe with my colleagues," Adelsberg said.
"The four chairs that occupy my office rarely change formation. These chairs are always full, but the story that emerges from the people sitting in them always changes. At 6:50 it's a frazzled teacher, 8:15 a crying student, 11:45 a college planning meeting, 1:00 AVID students grinning with exciting college news, 1:30 it's a colleague checking in to see if I'm okay, and at 2:45 a student who doesn't want to go home," Adelsberg continued. "In the midst of all this chaos, my door always opens into a safe place where I'm always there to listen and to counsel."
Laurel Caputo, who nominated science teacher James Micik of Eastern Middle School said, "He reaches his students on a personal level by being sensitive to different needs, whether it's pushing a student who is looking to advance, or changing things up for a student who requires more support."
Micik recalled watching the 140th running of the Kentucky Derby last weekend.
"When they interviewed the winning jockey, Victor Espinosa, he said that he never dreamed he'd win the Kentucky Derby. Well, Victor, today I know exactly how you feel, at the 30th running of the Distinguished Teacher Award," Micik said. "You know, I didn't get the money he won, but we got an orchestra!… This is the best prize a teacher could ever receive. Dr. McKersie, this is our super moment!"
Micik recalled that in the 1980s he and his brother were a power-lifting team.  "So at Eastern Middle School I started a weight lifting club. And who walked in one day, but the smallest, scrawniest 7th grader. And he liked weight lifting and continued…and  one day he became one of the strongest in the country, ranked nationally, and where is he today? He's the principal of Western Middle School! Yes, Gordon Beinstein."
"I have to thank my first employers, Jim Starcher and Weeds Camillo at Boys Club, who taught me how to manage children. And of course, Ben Davenport and Miles Weaver, who in the summer of 1979 gave a kid from Armstrong Court the opportunity to become a teacher in one of the best school systems in the country."
Pierce Ornstein, a student who nominated his 8th grade English Teacher at EMS, Robert Walsh, said, "I'd especially like to thank Mr. Walsh for everything you have done for me and all of your students."
Walsh said he was grateful for being surrounded by colleagues who find teaching their calling, and, asking his wife, fellow teacher Kristin Walsh to stand, added, "Anything I've accomplished in education has been in the shadow of your talent, your devotion to your kids and dedication to your job. You are everything a teacher should be."
GHS senior Rebecca Murray introduced her Mandarin Chinese teacher, Lin Yuan Young, who she nominated for Distinguished Teacher. Speaking alternately in English and Chinese, Murray explained that until having Mrs. Young as a teacher, she spoke not a word of Chinese. "But now, thanks to this teacher, I speak another language."
After the six nominators delivered their remarks and each of the Distinguished Teachers addressed the crowded auditorium, Barbara O'Neill, Chair of the Board of Education, dismissed everyone to the cafeteria for a reception.
Dozens of former Distinguished Teacher recipients turned out for the event, as they do every year, a reflection of honor signified in the title "Distinguished Teacher." The awards were created some 30 years ago by former Greenwich Schools Superintendent, Ernest Fleishman.
Related Stories:
Greenwich 2014 Distinguished Teachers Receive Standing Ovation at Board of Education Meeting
______________________________________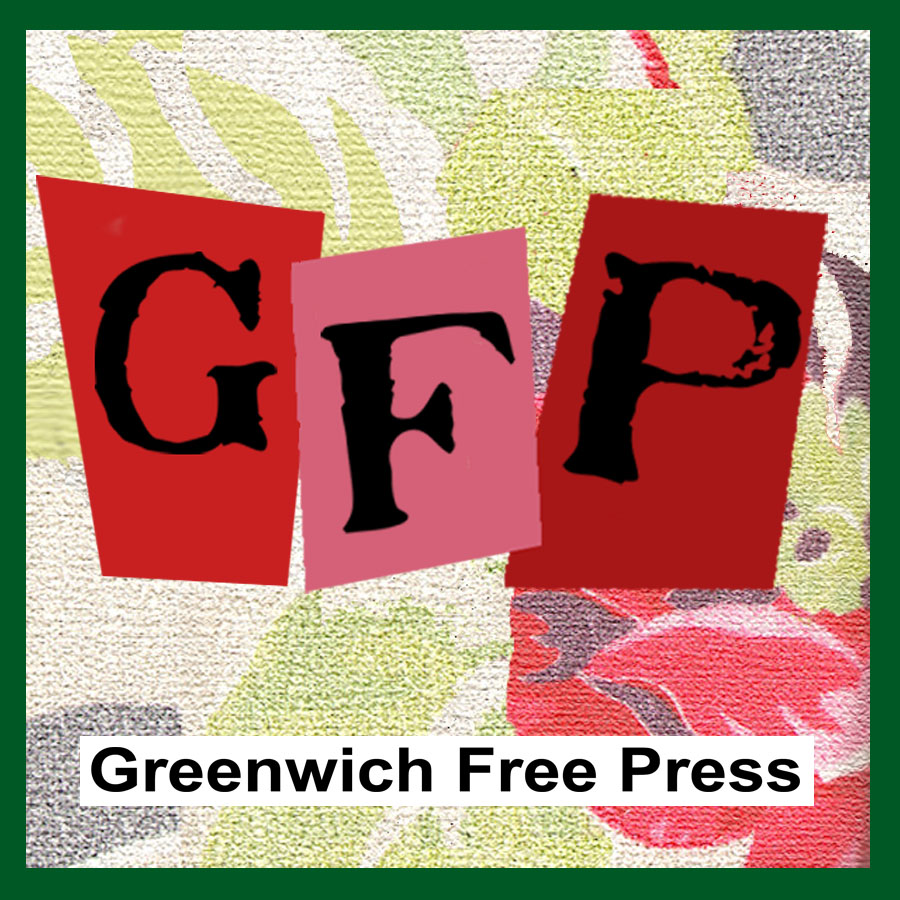 Email news tips to Greenwich Free Press editor [email protected]
Like us on Facebook
Subscribe to the daily Greenwich Free Press newsletter.