"Poppies," "Addiction," "Death," random Greenwich High School students called out in the performing arts center on Thursday.
Frank Congiu, a GHS graduate himself, had asked what the word opioid brought to mind.
Explaining the purpose of the assembly, GHS Wellness teacher Kathy Steiner told the students that with spring break and prom coming up, and seniors envisioning themselves at college, it would be wise to "Know before you go."
Amanda Finn, a GHS graduate, a social worker intern in Bella House introduced her friend, Mr. Congiu.
Congiu, who lost both his best friend Mark Kaufman, 35, in April 2017 and his brother Richard, 33, in July 2017, asked students to reflect on their image of a  drug addict.
Showing a photo of a man passed out in a bathroom with a needle in his arm, he said nobody starts out expecting to look like that.
"There's no mystery that opioids and heroin are bad. …You're trained to believe that this stuff starts with some guy selling drugs in the Home Depot parking lot," he said. "The more common drug dealers are the doctors with their prescription pads. That's often how these start. When a doctor starts you with a small dose of Percocet."
Congiu was born two days apart from Mark Kaufman at Greenwich Hospital, who would go on to be Congiu's best friend.
Kaufman, who was athletic and outgoing, made the varsity hockey team as a freshman at GHS where he was also homecoming king.
"He was the life of the party …He was a brother to me. But there are things going on in life you are just not aware of," Congiu told the GHS students.
Congiu acknowledged that during high school, he and Kaufman had gone to the back country parties where parents are away.
"But when Mark went off to college, things started to change. I got a call from Mark and could sense something in his voice that he was crying," he recalled. Driving up to his friend's school, he said he saw a sad situation with beer  cans and drugs, but couldn't convince his friend to leave school. Congiu returned with his friend's father they they were able to convince him to go to rehab.
Later, in Florida, Congiu said his friend was not committed to rehab and wound up in trouble with local police for sleeping on a park bench and taking food from a restaurant.
Congiu told the GHS students that he regretted missing clues as to the depth of his friend's problems.
"There were warning signs I should have taken more seriously," Congiu said. "I sent him money several times without knowing where the money was going."
Congiu said his friend was sober for a long time, but at a wedding they attended, Congiu noticed his friend was drinking again. In 2017 he learned his friend had died.
Congiu said that whereas Mark was full of energy and was the life of the party, his brother Richard was different.
"He was shy. He was an athlete and was big into boating," Congiu recalled of his brother Richard. "One day I was out in a boat with a friend and we saw a boat floating in the middle of Long Island Sound. We pulled up to it and heard music blasting and my brother was hung over the steering wheel with about 18 empty beer bottles behind him. He just drank those in the middle of the afternoon and passed out, just floating, no anchor in the middle of Long Island Sound. …Perhaps I didn't take that seriously enough."
Congiu said Greenwich Police picked up on the extent of his brother's troubles and he learned when they called him to bail his brother out following an arrest involving heroin.
"He did clean up his life," Congiu said. "He got a great job at a hedge fund, but at some point got off track."
Congiu said that after his brother was arrested and caught with  heroin bowls, doctors prescribed Suboxone, which is intended to treat pain as well as addiction to narcotic pain relievers. Congiu noted that Suboxone is supposed to be used for the short term, but his brother was prescribed the drug for seven years.
"The doctors, who are fee and incentive-based continued to keep him on them," he said. "Though Richard decided to get off the Suboxone after Mark's funeral, he again went off track."
Congiu said the deaths of his friend and brother from addiction had ripple effects, and his brother Richard left behind a devastated wife and two young children.
"No one chooses to be an addict," Congiu warned. "No one says I want my life to suck. No one chooses to be an alcoholic. What happens is people try something once. …Don't think you're immune to this. I've sat here (at GHS) rolling my eyes saying this isn't going to happen to me."
Congiu concluded his talk by acknowledging that some people in the auditorium might be struggling with issues, or perhaps know someone who is.
"Often we wonder what we can do to help," he said. "Understand there are plenty of people out there to help, whether that's a parent, a teacher or a friend. Have the courage to say something. What you might do may just save a life."
---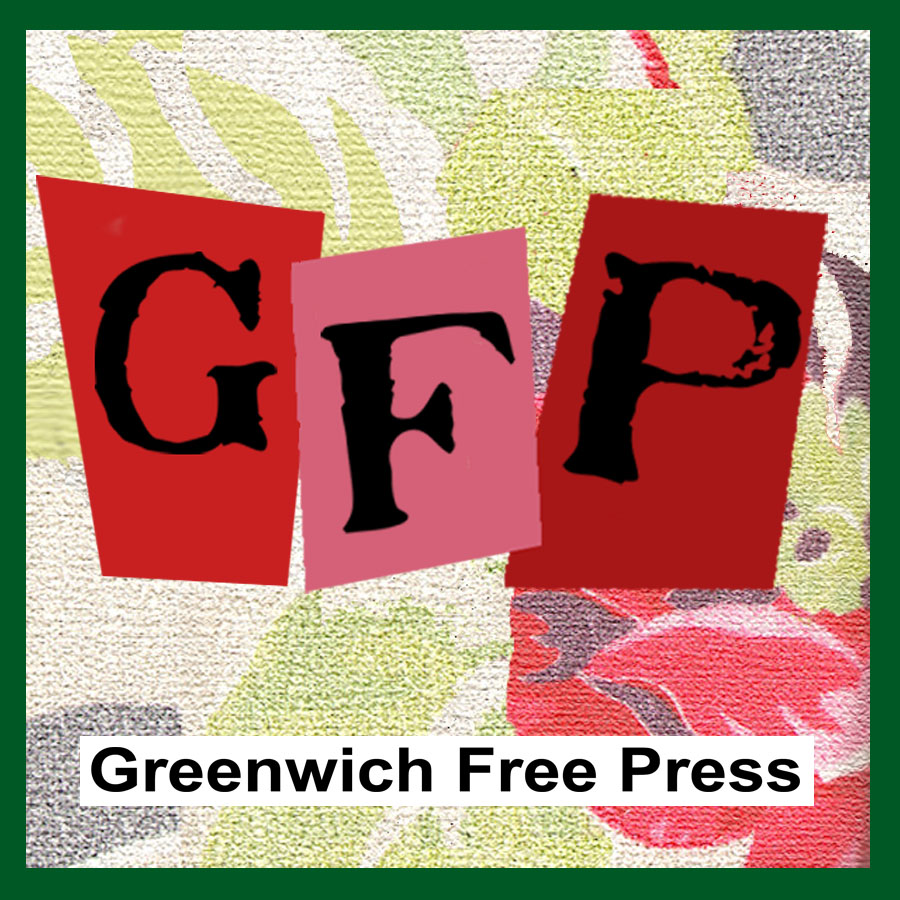 Email news tips to Greenwich Free Press editor [email protected]
Like us on Facebook
Twitter @GWCHFreePress