Greenwich Police Narcotics Section conducted in investigation into a man suspected of selling drugs in town.
Police say investigation resulted in the suspect, Charlee Javier Lora-Rodriguez, 29, of Davis Ave, selling Alprazolam/Xanax to an undercover officer.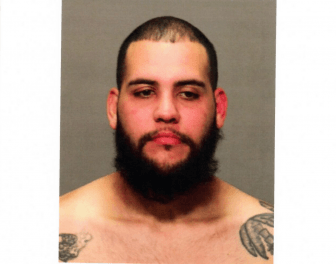 An arrest warrant was granted and stipulated a court set bond of $250,000 and in addition a non financial condition of being fitted with a GPS/IPS and restricted to house arrest. This condition requires Mr. Lora-Rodriguez be arraigned before allowing to post bond.
Lora-Rodriguez turned himself in to GPD on the warrant and was charged with Sale of a Controlled Substance and Conspiracy at Sale of a Controlled Substance.
He has a date in Stamford Superior Court on Feb 12, 2021.
Mr. Lora-Rodriguez is known to Greenwich Police. In Sept 2020 he lost his wallet, which was found and contained Fentanyl.
In April 2015 he was charged with multiple offenses including Operating a Drug Factory in Wilbur Peck.
In December 2014 he was charged with Possession of a Controlled Substance with Intent to sell within 1500 ft of Public Housing.
In January 2020 Rodriguez was charged with Possession of Narcotics (a Felony) and Larceny.
Back in 2015 he was charged with hit and run.