A Greenwich man surrendered to Greenwich Police on Sept 3 on an outstanding warrant for Illegal Possession.
The warrant for Charlee Javier Lora-Rodriguez, 28, of Davis Ave, stemmed from an incident involving his lost wallet, which was found on the sidewalk on July 11, 2020.
Police say the wallet contained Fentanyl.
Police obtained a warrant for Mr. Lora-Rodriguez, who was able to post his $25,000 bond and has a date in Stamford Superior Court on Sept 18, 2020.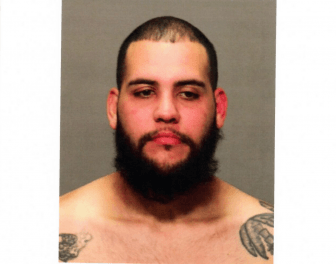 Mr. Lora-Rodriguez is known to Greenwich Police.
In April 2015 he was charged with multiple offenses including Operating a Drug Factory in Wilbur Peck.
In December 2014 he was charged with Possession of a Controlled Substance with Intent to sell within 1500 ft of Public Housing.
In January 2020 Rodriguez was charged with Possession of Narcotics (a Felony) and Larceny.
He pleaded not guilty to drug charges including a felony from 2019 and is due back in court on those charged on Dec 4, 2020:
Back in 2015 he was charged with hit and run.