During Thursday's police briefing, Greenwich Police Dept's Press Information Officer Lt. David Nemecek said Greenwich Police await extradition of David E. Byers, 34, of Solana Beach, CA, who is being held in California.
Byers is wanted for recent robberies of the Chase Bank and Citgo Gas Station, both on East Putnam Ave in Greenwich.
An arrest warrant has been issued for Mr. Byers by Stamford Superior Court for the charges of Robbery 1, Robbery 3, (two counts) Larceny 2, Larceny 6, Reckless Endangerment 1. The court set Byers' bond at $200,000, cash only.
Lt Nemecek said it is likely that other law enforcement agencies are also completing appropriate arrest warrants for crimes that occurred in their respective jurisdictions.
"We don't know what charges others have on him, and sometimes they will prosecute other charges first, and then release to Connecticut."
Nemecek said Byers is a fugitive and the warrant from Connecticut is extraditable.
"It comes down to the seriousness of the charges," Nemecek said. "It's the prerogative of the courts and prosecutors in California."
During a follow up briefing with television crews present, Captain Kraig Gray referred to Mr. Byers as a "prolific thief" and "a menace."
"He has a wide internet profile that I am not going to comment on," Captain Gray said.
David Byers has abundant photos on Facebook and Pinterest that many news outlets have accessed in their reporting.
Pressed about the robber's "online profile as a bad boy persona," Captain Gray said, "It is clear that from the way he ran from police, kept moving, and when we closed in to make that identification and apprehension, he kept moving. That made it made clear he is a menace."
"Clearly, robberies of this nature leave a lot of victims shaken by the fact that someone has displayed a weapon," Gray said.
Asked about charges in other jurisdictions that Mr. Byers might be wanted for, Captain Gray did not comment. However, he said, "I do know that he was wanted for our robberies, although some of the lesser charges are not included in the warrant."
Captain Gray said Greenwich Police have yet to travel to California, where Byers is being held. However, he said the Greenwich Police have highly experienced and trained detectives, as well as well-established networks within the region, and that currently they are working through the extradition process.
"We'll send our police out there to bring him back," Gray said.
Asked about the timeline of Byers' escape from Greenwich, Captain Gray said, "Obviously on that evening, we worked very hard to make an apprehension. We did not have a warrant at that time."
Gray said Greenwich Police had canine assistance, including bloodhounds from Westport and Westchester, who followed a solid track from the robber's car through Old Greenwich and to Stamford, where the track was lost. It was around that time, Gray said that Greenwich Police learned Byers had likely stolen a vehicle from Port Chester. However, at the time they did not have a name for the suspect.
Captain Gray would not comment on the specific "personal property" left behind in the robber's car, which is in Greenwich Police Dept custody. Nor would he comment on the amounts of money stolen from Chase Bank or Citgo.
See also: Greenwich Robbery Suspect Arrested in California
VIDEO: One Man Greenwich Crime Wave Suspect: Have You Seen…
Intense Manhunt for Bank Robbery Suspect Moves from…
---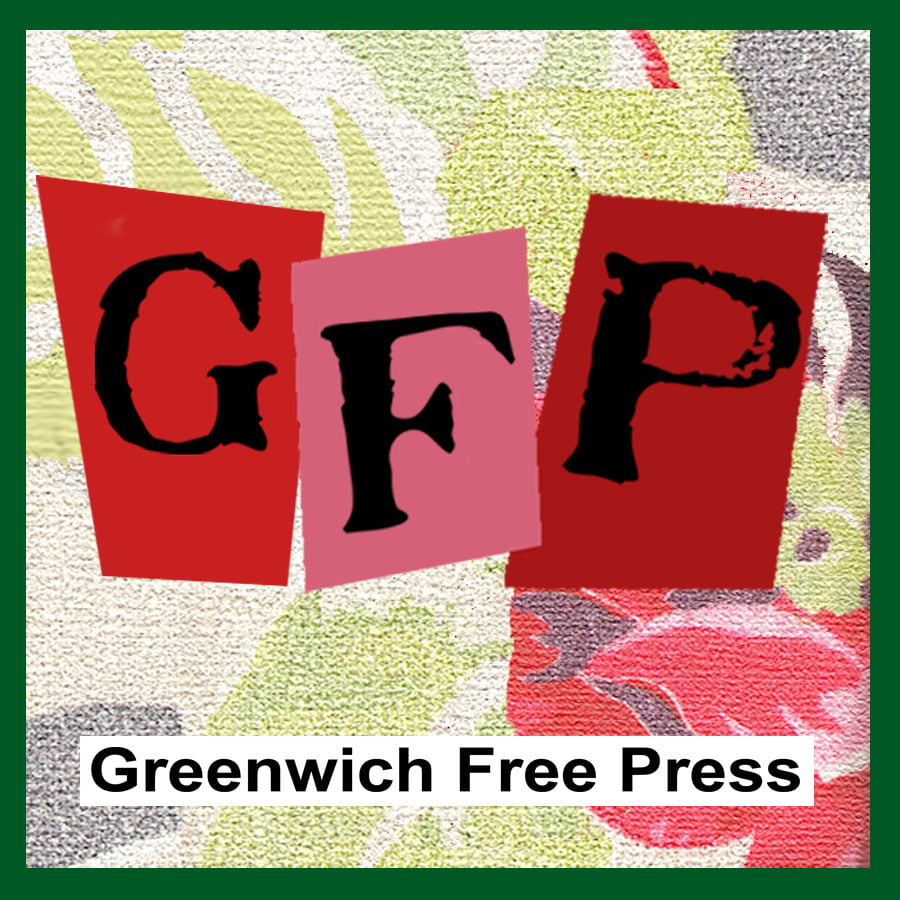 Email news tips to Greenwich Free Press editor [email protected]
Like us on Facebook
Subscribe to the daily Greenwich Free Press newsletter.