Lifelong Greenwich resident Bob Lynagh is a familiar face outside New Lebanon School in Byram, where for the past five years his cheerful disposition has earned him many friends. Mr. Lynagh makes all the children and their families feel special, so we thought it might be fun to ask him about his own story.
"I love it," Lynagh said of his crossing guard gig. "The kids are great and we have a lot of laughs." Lynagh really gets into his job, dressing up on Halloween in creative costumes. "One year I was a clown," he said. On the last day of school last June he directed cars and pedestrians while wearing a giant lobster hat.
Once a month Mr. Lynagh goes to CVS and buys 225 lollipops. Always on a Friday. I put it in a big bag in the back of the car," he said, adding, "They all say thank you and it makes them so happy."
Before being assigned to New Lebanon, Mr. Lynagh was a crossing guard at Hamilton Ave School for a year. "I remember one morning a school bus stopped to let off the kids. The STOP arm was out but one lady tried to drive around the bus. I couldn't believe it. I was waving my arms and finally tapped my stop sign on the her car. She finally stopped and said, 'Oh, I'm sorry,'" he recalled, shaking his head in disbelief.
On Monday all the crossing guards had a meeting with Sgt. Drenth to review do's and dont's of the job. "I got a new vest," Lynagh said. "My old one was all worn out."
Lynagh, who is eager to get back to work at New Leb on Wednesday, said he's spent the summer tackling a long "honey-do list," that included working in the garden and painting projects around the house.
Lynagh and wife of 58 years, Jean Zygmont, were high school sweethearts in the Greenwich High School class of 1954. They live in the house Bob built from scratch on Weaver Street in 1959. "I was 23 years old. I roofed it. I sided it — everything," he recalled. "My wife carried 6,000 bricks by herself," he said of the shared construction effort.
"My secret for a good marriage is you need to know when to say, 'Yes, dear. You're right, dear,'" Lynagh joked. On Fridays Bob and Jean like to go to the Two Door restaurant. "We have a lot of friends there," he said. "We used to go to the Horseneck, especially after the St. Patrick's Day parade," but, acknowledged that restaurant has closed. "The Two Door is the only place left that's down-to-earth and affordable. They're friendly and they give you plenty to eat," he added.
Born in Greenwich Hospital, Lynagh said his mother ran a boarding house on Field Point Road when he was growing up. He is a product of Greenwich Schools, having attended the old Byram School and GHS. Lynagh knows well what it meant to be "a Byram Boy."
"My teacher, Mrs. Rockwell said, 'If you go to summer school, I'll pass you he said no. So had to repeat 4th grade," he said by way of explaining why he is one year older than his wife. "If I had gone to summer school things might have turned out different."
"Most of the Byram people didn't have cars back then. We all walked. When you walk you meet so many people. You say hello. Today I have a neighbor we all greeted but we never see him leave his house," he said of his anonymous neighbor. Lynagh and all his neighbors were close over the years. "I have a nautical room in my house," he said. "It has a 16 ft sailboat build into the wall. The rudder is a swing door to get behind the bar. There's lobster pots for end tables too," he said. Lynagh, who lobstered for 8-1/2 years in Greenwich, but stopped about 10 years ago.
After GHS, Lynagh recalls being asked, "What are you going to do with your life?" Lucky to become a union electrician, but before he had much chance to work, Bob was drafted. "I should have gone to Korea but I went to Germany. I was a 'Crypto-Boy,' decoding top secret messages," he said. He recalled that at the time, the exchange rate at the time  made the US dollar valuable against German currency.
"I remember buying all sorts of gifts to send home. There were cuckoo clocks and even a Rosenthal China service for twelve. Not one piece was broken or chipped when it arrived," he exclaimed.
When he returned to Greenwich, he got busy as an electrician and can point out buildings all over town where he did electrical work. Unfortunately, all those years of kneeling took a toll, and Lynagh said he has had both his knees replaced.
When union jobs dried up and electricians had to travel great distances to find work, Lynagh decided to stay put in Greenwich and put his family first. Working at the steak house on Church Street where Gabriele's is now, he said, "I made salads and desserts. And I washed dished and parked cars."
Mr. Lynagh has also worked as a park ranger on Island Beach. "You'd get on the boat at 11:00am and didn't get back to shore until about 8:30pm," he recalled. Other jobs Mr. Lynagh has held include launchman at Indian Harbor Yacht Club and Riverside Yacht Club. He's also volunteered at the Osborne, a senior living community in Rye.
With his big smile and positive outlook, the New Leb community is lucky for Mr. Lynagh's daily presence. See you in September!
See also:
The Two Door: Where Everyone Knows Your Name
---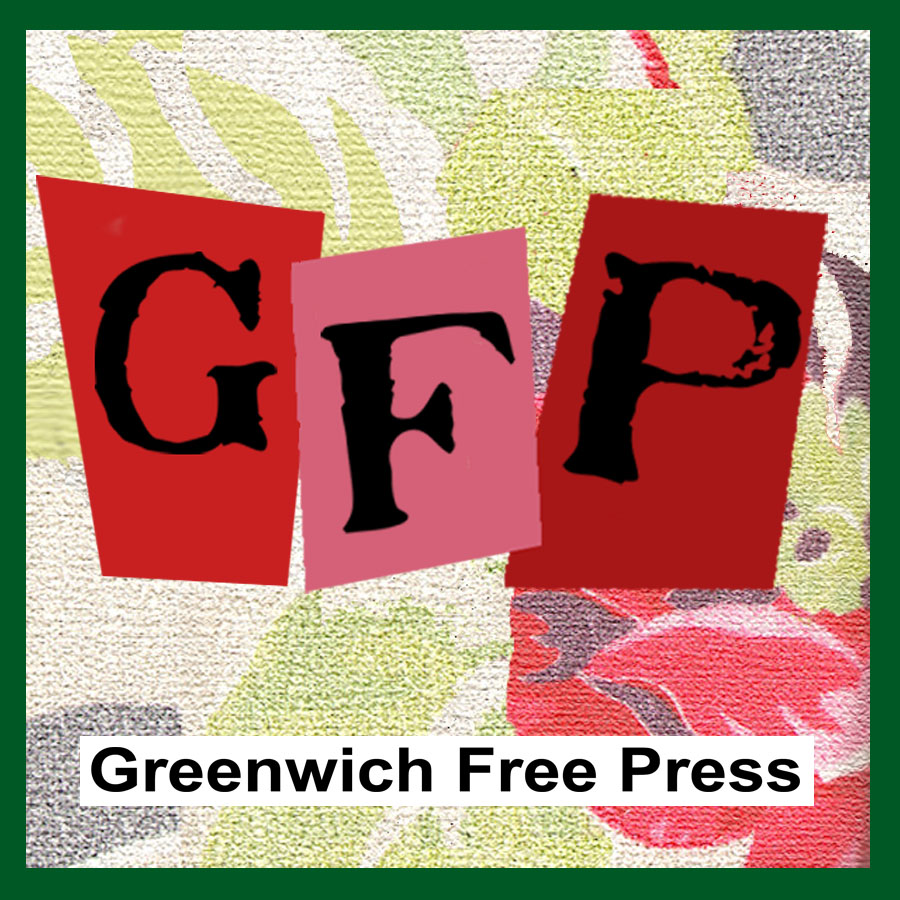 Email news tips to Greenwich Free Press editor [email protected]
Like us on Facebook
Twitter @GWCHFreePress
Subscribe to the daily Greenwich Free Press newsletter.