Submitted by First Selectman Peter Tesei, Sept 21, 2017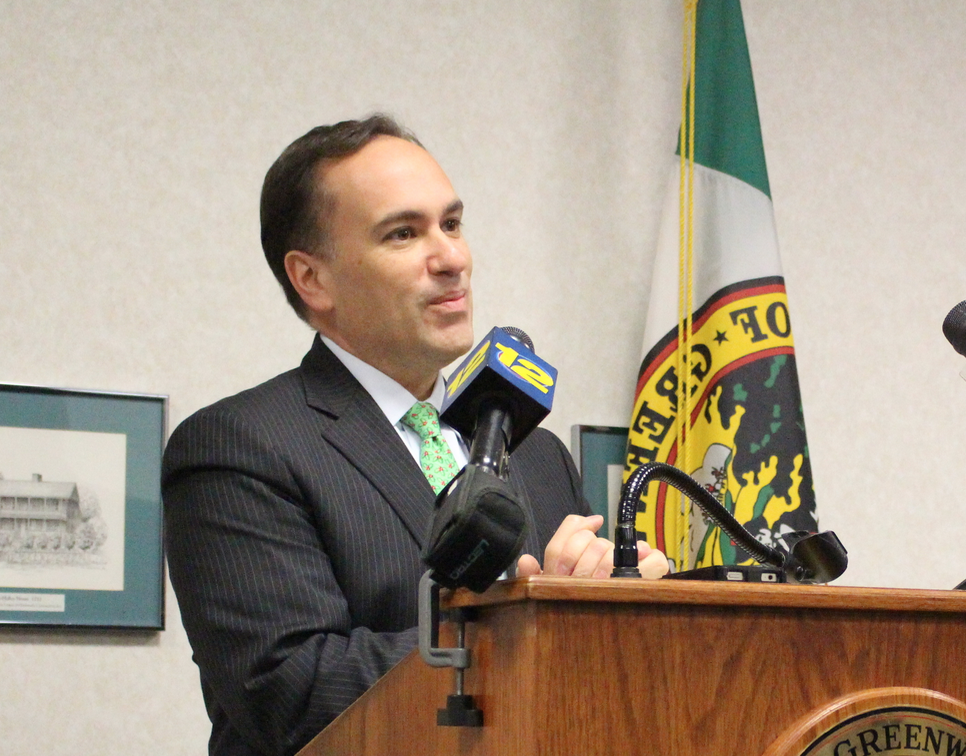 Serving as the First Selectman of Greenwich and in town government has been an incredibly rewarding experience for me both professionally and personally. As I considered whether to run for another term as First Selectman, one major concern for me was the uncertainty we face from our state government. My decision to run for another term will offer stability in an otherwise unstable two years.
Under my leadership, we continue to support these essential services that make Greenwich such a special place to live, work and raise a family. We have outstanding first responders, as evidenced by Safewise ranking us as the number 1 safest community to raise a child in America.
We have the highest quality educational opportunities; a balanced approach to investment in our public infrastructure using prudent, responsible and effective methods of financing; excellent services for the most vulnerable of our residents and our increasing and active senior residents. As part of our overall legacy and stewardship of the environment, we are continuing our work to make Greenwich a more sustainable and resilient community. All of this was validated in our 2016 Greenwich Resident Satisfaction Survey.
Working within town government and successfully engaging the wonderful organizations that partner with us in these endeavors has been a hallmark of my administration. The true Greenwich spirit embodied by so many caring volunteers has allowed us to care for all of our residents while keeping taxpayer costs low. My time as First Selectman has not been without its challenges but, as always, the citizens of Greenwich have come together as a community. Working closely with the BET, BOE, RTM and all appointing authorities, my priority has been to maintain our solid financial standing during difficult economic times without sacrificing important infrastructure and service needs. Despite losing nearly all state funding, the 2017/2018 budget has the lowest tax increase (1.49%) in decades.
Our community is filled individuals who can achieve our shared goals and vision to put Greenwich First. Among their efforts, members of the First Selectman's Economic Advisory Committee organized a branding and marketing campaign in a public – private partnership. "Experience Greenwich" is an initiative that will further develop Greenwich's reputation as the region's premier location to live, work and raise a family.
I ask for your vote and support on Tuesday, November 7 th. As your leadership team, John Toner and I, with your help, will remain committed to putting Greenwich First, always.
Sincerely,
Peter J. Tesei, First Selectman