Six lines of the Skyliners Synchronized Skating Team took medals in all six of their divisions at the Colonial Classic Synchronized Skating competition in Lowell, MA.
The Novice, Juvenile, Pre-Juvenile and Beginner lines earned the Gold medal, and Intermediate and Preliminary earned Silver. The Pre-Preliminary line, competing in the Preliminary division, took fifth.
Colonials is one of the most important competitions of the synchro season because it leads into the Eastern Synchronized Skating Championships, this year in Hershey, PA. The Skyliners impressive results throughout the season and especially at Colonials make the team a strong contender in the upcoming sectional championships.
There are 27 Greenwich skaters on the Skyliners Synchronized Skating Team:
Velentina Benzaquen (Intro Line, Greenwich)
Zoryana Chulack (Intro Line, Greenwich)
Francesca Ilardi (Intro Line, Riverside)
Eva Jayaweera (Intro Line, Greenwich)
Aoife O'Donnell (Intro Line, Greenwich)
Liana Elliott (Beginner Line, Cos Cob)
Anna Dolgov (Beginning Line, Greenwich)
Rachel Goldenberg (Beginner Line, Old Greenwich)
Lilia Schukin (Beginner Line, Cos, Cob)
Emily Duarte (Pre-Preliminary Line, Greenwich)
Jenny Kessler (Pre-Preliminary Line, Greenwich)
Nancy Kessler (Pre-Preliminary Line, Greenwich)
Shining Sun (Pre-Preliminary Line, Old Greenwich)
Ella Wyman (Pre-Preliminary Line, Greenwich)
Madeline Besgen (Preliminary Line, Greenwich)
Ellie Block (Preliminary Line, Greenwich)
Anastasia Pearson (Preliminary Line, Old Greenwich)
Christina Seibert (Preliminary Line, Greenwich)
Lily Rose Vallieres (Preliminary Line, Greenwich)
Ziyi Yan (Preliminary Line, Riverside)
Christina Zhang (Pre-Juvenile Line, Riverside)
Sherlynn Arcuri (Juvenile Line, Greenwich)
Helena Seibert (Juvenile Line, Greenwich)
Nicole Huber (Intermediate Line, Greenwich)
Mary Ashley Mendik (Novice Line, Greenwich)
Elizabeth Essaid (Novice Line, Old Greenwich)
Melissa Woo (Novice Line, Riverside)
"Colonials was a great success for Skyliners," said Sarah LeBlanc Blosat, Skyliners Director of Non-Qualifying Lines. "This season has been so exciting for both the skaters and coaches. The team is performing incredibly well among top-notch competitors, and we continue to work hard on improving the routines for Easterns."
Among the nationally qualifying lines, Skyliners Novice performed their stirring "Camelot" program, earning first place with a final score of 58.82. Last year's national champions – Skyliners Intermediate – performed their dramatic "Wizards" program, earning Silver with a final score of 54.74. And Skyliners Juvenile – also 2016 national champions – earned a score of 45.36 and the Gold medal with their "Angels" program.
Among the non-qualifying lines, Skyliners Pre-Juvenile entertained the crowd with their gold medal-winning program set to "The Wiz." Skyliners Preliminary earned Silver with their enchanting "Wedding" program and Skyliners Pre-Preliminary took 5th place with their entertaining "Spanish Dance" program. Skyliners Beginner earned Gold with their lively "Hawaiian" themed program.
January has also been a success for Skyliners TEAM USA lines – Senior and Junior – both representing the United States abroad at two international competitions each. Skyliners Junior was recently crowned champion at the Cup of Berlin in Germany, earning the gold medal among the world's top synchro teams with their riveting short and long programs. They travel to the French Cup February 3-5 to compete again. Skyliners Senior just won the Bronze medal in Salzburg, Austria at the Mozart Cup. They will travel to Zagreb, Croatia for the Zagreb Snowflakes Trophy in February.
"It's a huge honor to be representing Team USA for the 10th year in a row," said Josh Babb, Skyliners Head Coach and Director of Synchronized Skating. "We've had a standout season so far and we're hoping to continue that success abroad."
Tryouts and clinics for Skyliners 2017-18 season will be announced soon. Please check the website at www.skylinerssynchro.com for the latest information.
The Skyliners Synchronized Skating Team was established in 2001 by a group of parents who wanted to create the most competitive synchronized skating club in the    tri-state area. In that first year, the team had three lines. Over the last 16 years, Skyliners has grown into one of the top synchronized skating teams in the country – now with 12 competitive lines, and 200+ skaters ranging in age from 5 to 26. While the majority of the skaters reside in the tri-state area, Skyliners also draws members from Minnesota, North Dakota, Pennsylvania, Virginia and Wisconsin. The tremendous growth and success of the team are attributed to the dedicated athletes, talented coaches and devoted Board members and parent volunteers who make Skyliners possible season after season
Synchronized skating consists of 8-20 highly skilled athletes performing a program on ice together, moving as one flowing unit at high speeds. It is characterized by teamwork, speed, intricate formations and challenging step sequences. There are approximately 600 synchronized teams and nearly 5000 synchronized skaters in the United States alone, with elite competitions at both the national and international level. Although not currently an Olympic sport, there is significant movement toward including it at the 2022 Olympic Winter Games.
Visit the Skyliners at www.skylinerssynchro.com to learn more about this successful team.
---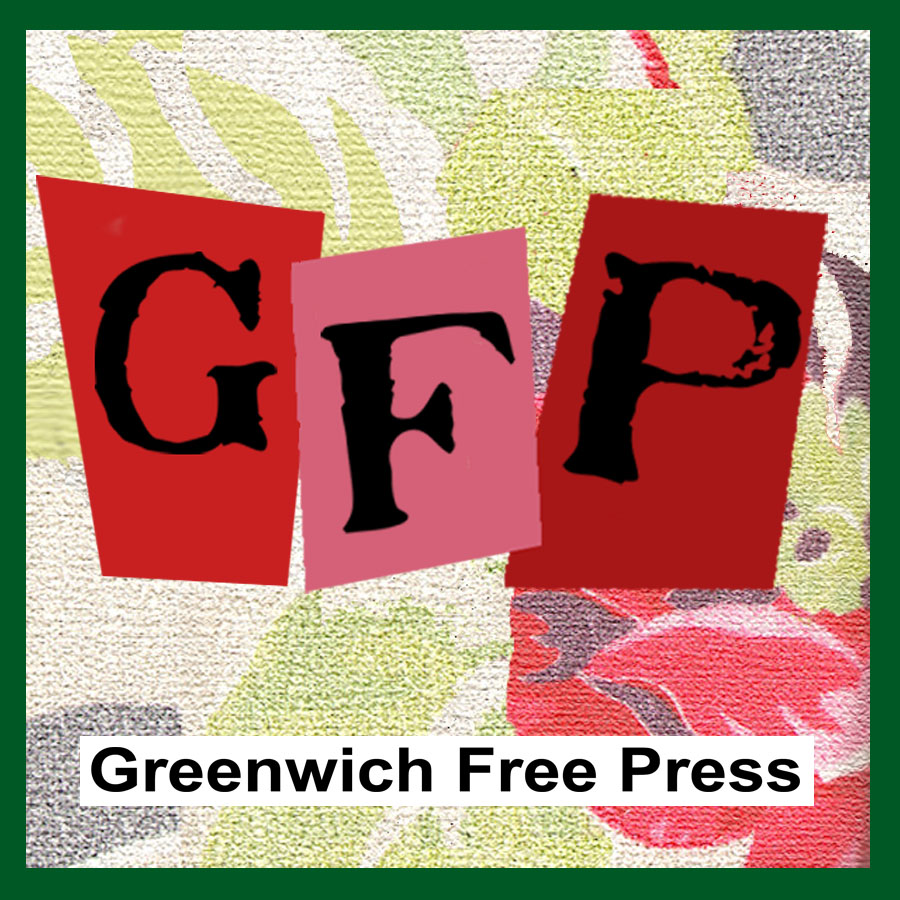 Email news tips to Greenwich Free Press editor [email protected]
Like us on Facebook
Twitter @GWCHFreePress
Subscribe to the daily Greenwich Free Press newsletter.