On Thursday Republican candidate for State Senate in the 36th district Ryan Fazio conceded the election to incumbent, Democrat Alex Kasser.
Kasser first won the office in 2018 when she defeated Republican Scott Frantz who was seeking a 6th term.
Kasser became the first Democrat to hold the position since Horace Allen Barton had the job during the Great Depression in 1931-1932. At the time most of the issues were economic – even in Greenwich.
Kasser defeated Frantz by 600 votes. She defeated Fazio by roughly 1,000 votes.
She serves as the Chair of the Banking Committee and is the Vice Chair of the Judiciary and Transportation Committees.
The result of Tuesday's election was delayed until Thursday because the district includes parts of Stamford where absentee ballots took extra time to count.
Fazio edged out Kasser in Greenwich and New Canaan, but Stamford's absentee ballots gave Kasser the boost she needed. According to Greenwich Time, after the absentee ballots were counted, Kasser received 8,297 votes to Fazio's 6,152 in the city of Stamford.
In a statement, Fazio thanked the 27,000 people in Greenwich Stamford and New Canaan who voted for him. He said he had called Senator Kasser to congratulate her.
"After a hard fought race, and very, very close election, our result came up just 1 percent short of a majority," Fazio said. "We made enormous strides on this campaign, which I am very proud of, and won the in-person vote by several thousand, but could not quite overcome the absentee ballot count."
"Tomorrow, many families around our state will still be hurting, as they have been for years," he added. "Poverty is up, crime is up, mortality is up, and incomes remain still stagnant in Connecticut."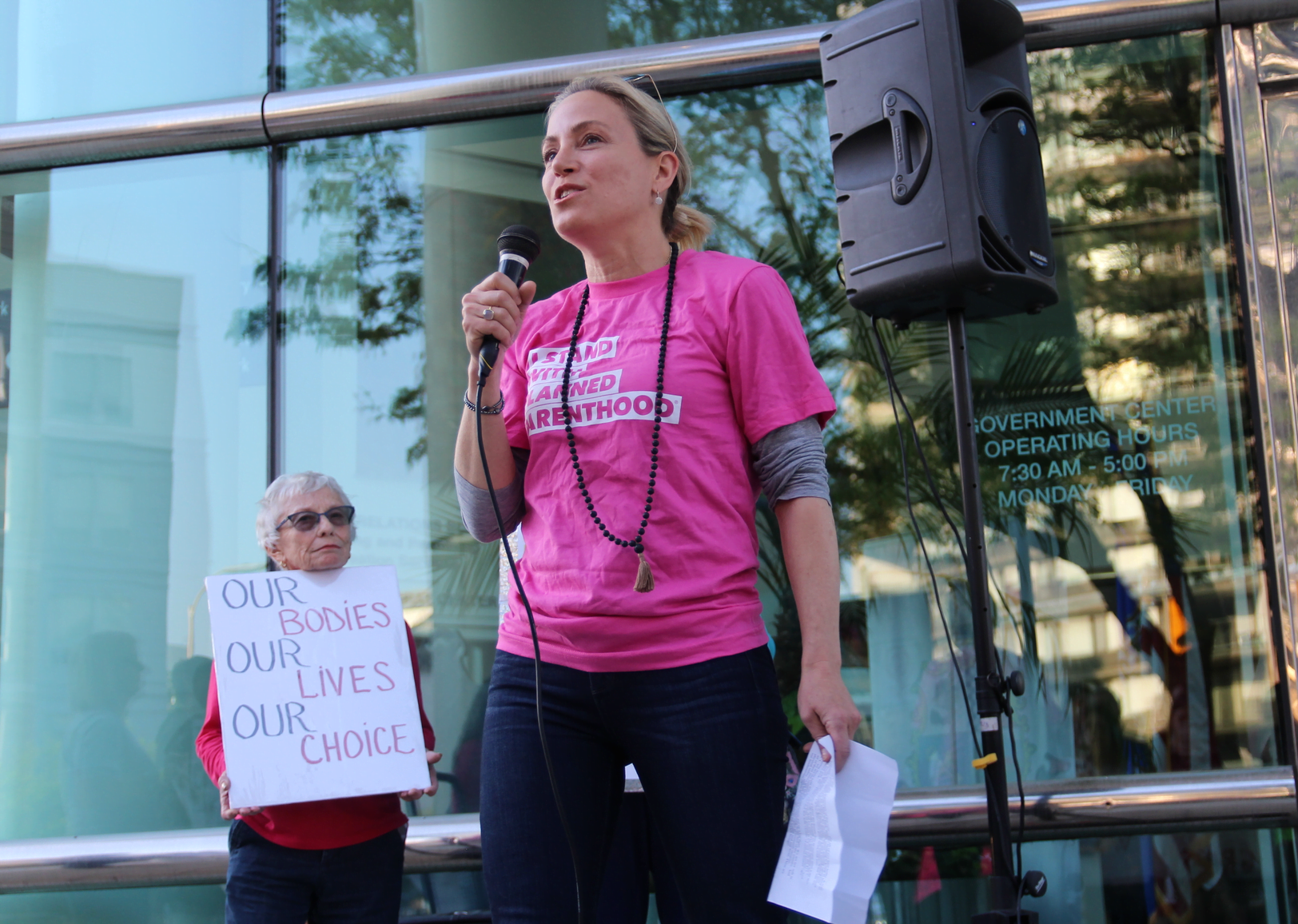 The two candidates readily differentiated themselves during their campaigns.
Senator Kasser described herself as a socially progressive, fiscally responsible Democrat. She voted for the Police Accountability Bill and introduced Jennifer's Law in honor of Jennifer Dulos. She has spoken out for the Black Lives Matter movement and in favor of LGBTQ and reproductive rights.
Kasser and Fazio clashed during debates over the issue of early voting.
Fazio said he favored expanded absentee voting, but not early voting. He said voting in person on election day was "sacred."
Kasser pointed out that early voting is the norm in 42 states.
The two also sparred on the topic of bringing tolls to CT to pay for infrastructure.
"Do we pay for infrastructure 100% with taxes, or do we pay half price by allowing out-of-state drivers to pay half the bill?" Kasser asked Fazio during an October 8 debate.
She said tolls were never meant to be the entire solution, and that she had advocated for an infrastructure bank to multiply public funds with private financing,
Fazio said Connecticut had "a spending problem, not a revenue problem."
"Connecticut spends the third most per capita of any state on transportation in the entire country," he said.
Kasser, who was endorsed by CAGV and Moms Demand action, is an advocate for strong gun safety laws.
Fazio, who was endorsed by the Greenwich and Stamford Police unions said the police accountability law had resulted in an increase in shootings, arguing that without consent searches police confiscate fewer guns.
The opponents also disagreed on health care and energy.
Also, on Thursday, Democrat Kathleen Stowe conceded to Republican Kim Fiorello in the 149th district.
Fiorello said after counting the absentee ballots, the votes for District 149 are as follows: Fiorello 7,126 votes (52.4%) and Stowe 6,473 (47.6%.)
"And I'm so proud this was a donor-funded campaign. We did not take a single taxpayer dollar to make our case," Fiorello said, adding, "Now, onwards with the mission to advance the ideas of freedom, happiness, and equal opportunity for everyone in Connecticut."
Fiorello's challenger Kathleen Stowe said, "I knew going into this race that it was going to be a tough nut to crack. No one can remember when, or even if, a Democrat has served in the 149thDistrict."
Stowe said her campaign made inroads, jumping 15 points from the last contested race in 2012 in Greenwich and 6 points in Stamford.
"I am so happy I ran for office and that my message resonated with so many voters," she said, adding, "Clearly thousands of voters in the district picked the person over party."
On Tuesday night Harry Arora who won a special electon in January to fill the State Rep Seat in the 151st district vacated by Fred Camillo, won against Democratic challenger Hector Arzeno.
Also, Steve Meskers defeated Republican challenger Joe Kelly.
See also:
Governor Calls for Patience as Absentee Ballots are Counted; "Don't Cast Shade, Mr. President"
LWV, GHS "We the People" Debate Prods Candidates on #BLM, Economy, Civility
Kasser–Fazio Debate Highlights: Infrastructure, Gun Safety, Early Voting
State Rep Meskers Celebrates Re-Election Victory for 150th District at OG Social Club