If you don't recognize Anthony Lopez, your kids might. Mr. Lopez is a special education aide at Greenwich High School and previously worked as an aide at Central Middle school in both general education and special education.
The father of three, who is running as a Democrat for Board of Education on Nov. 3, fell in love with Greenwich 17 years ago when he met his future wife, Dana Cosby when they were studying at Utica College and visited her home town.
"I call her my little townie," he said fondly of his wife who worked for the Boys & Girls Club for a time and now works for the town at Western Greenwich Civic Center.
The couple's three children are Isaiah, 11, a 6th grader at Central Middle School; Michaiah, 12, who is a 7th grader at CMS; and Neriah, who is a kindergartner in Miss Hairston's class at Julian Curtiss School.
At GHS, Mr. Lopez works out of Folsom house. He said although some people use the term "Para," "Professional Assistant," or "Para-aide," essentially he said, "We are kind of jacks of all trades."
Before becoming an aide in Greenwich, Mr. Lopez served as the dean of a K-8 charter school in Bridgeport. "I have worked in places where nobody wants to work," he said. Though he is passionate about the value of education, Lopez said the experience turned him off to the concept of charter schools. He described knowing children who lost family members to violence including drive by shootings. "They fight emotionally, spiritually and physically," he said. And yet, he continued, "The charter school was so rigid in its rules it was almost militaristic. You could get suspended just for rolling your eyes." Lopez said the charter school principal resigned and subsequently the interim principal resigned. "Successful charter schools find a way to move the low performers out."
As a high school student in Brooklyn growing up, Lopez said his mother refused to let him attend the popular local public high school, and instead sent him to the Legacy School of Integrated Studies (which has subsequently closed). "There were all kids from Harlem and the Bronx, except me."
Having grownup in Brooklyn, Mr. Lopez described his neighborhood as tightly-knit. His family has attended the same church for 20 years and the family residence, a 2-family brownstone, has been home to many relatives and friends over the years. "In the 80s there was the crack epidemic," he said. "Vials were everywhere. I've seen things no one should ever see," he continued. "But our neighborhood still had a village mentality."
When the Anthony and Dana had their daughter Michaiah, who is now half way through CMS, she became severely ill at 5 months of age. "It opened my eyes to the entire world of special education," he said. "I am a parent of a child with special needs," he continued, adding that Michaiah is a "miracle baby."
The hospital hadn't expected Michaiah to live, according to Lopez. "She went into Septic Shock. Later, she developed a seizure condition with infantile spasms," he continued, adding that his daughter has had significant developmental delays, and despite doctors not expecting her to speak or walk, Michaiah has defied the odds.
An only child himself, Mr. Lopez was raised by his mother and grandmother. He is keenly aware that although he struggled with motivation in high school and in the beginning of college, it's never to late to embrace school work. He recalls the observation of a college recruiter commenting on how Lopez's verbal SAT score in the 700s didn't match his grades, which were low. "This is why I understand our low performing students," he said.
Heading off to college at the age of 17, he said he didn't cut it, and lost his full scholarship. As a result, his mother worked two jobs to pay his tuition, toiling away as a high school assistant during the day and working for the New York Transit Department afterward. And still, he didn't make it. "She did not speak to me for a year," Lopez recalled.
"Education is so important to me. "Education saved my life. Who knew I'd be where I am and my redemption story?" he asked. "My mom always said, 'You have that A in you, but you just got to get it out.'"
Lopez now maintains a 4.0 Grade Point Average and is in 3 honor societies at University of Bridgeport where he is on the board of Phi Kappa Phi, one of the largest interdisciplinary honor societies in the country and one of the oldest.  With just one course remaining to complete his Bachelor's degree, Mr. Lopez has persevered with his education while raising a family and holding down a full time job.
Of GHS students, he is dismissive of the thought that the teens are in a bubble. "These kids encounter every experience in the world right here," he said, making a sweeping gesture of the massive student center. "It is a microcosm of the world. But there is a lot of money here and there are people on the outside targeting them," he said, referring to availability of drugs. "I understand what it means to have to live up to an expectation because of who you are and how much money you have," he said, adding that all young students are under pressures they don't always reveal. "I know what it means to need to have somebody on your side," he said.
Asked about ideas he'd like to bring to the Board of Education he listed several. For starters, Lopez has explored the documents posted on the Board of Ed website and said that not only do they need updating, but, he observed, "You won't find measures of success. I find timelines and tables, but no measures of success."
Also, he said, "I want to revamp special education inclusion. It has to be more than just putting the kids in the classroom. It has to be meaningful."
Lopez is also keenly interested in the achievement gap. "You have to tackle racial balance in a responsible way," he said. "Parents don't want you to move the kids, but to fix what's wrong in the schools (with the achievement gap.) Let's unleash the teachers," he said.
Lastly, he said he is concerned that with the public school budget such a big chunk of the town's overall budget, "The MISA project was $20 million over budget.When we build New Lebanon School, we can't have these massive overruns," he said. "We have to spend the tax dollars smarter and invest in the children."
If Lopez wins a seat on the Board of Education, by law he must resign employment from Greenwich Public Schools and would focus more time on his consulting business, Digway Solutions.
"My wife and I weighed the costs and we believe that this opportunity to impact not just our children, but all of the children in Greenwich is worth resigning," Lopez said. "Education changed my life. I am dedicated to providing the life-altering promise of education to every student."
"What I know from the inside will be valuable," Lopez said. "There is something to be said about human contact."
The Greenwich League of Women Voters and PTA Council are holding a debate on Tuesday, October 20th at Central Middle School, 9 Indian Rock Lane, Greenwich from 7:00 to 9:00 pm.
Presenting their positions will be Jennifer Dayton (Democrat incumbent), and Democrat challengers Anthony Lopez  and Gaetane Francis, as well as Barbara O'Neill (Republican incumbent), Peter von Braun (Republican incumbent) and Lauren Rabin (Republican challenger).
See also:
Tis the Season: League of Women Voters of Greenwich 2015 Candidate Debate Schedule
Meet Lauren Rabin, Board of Education Candidate
---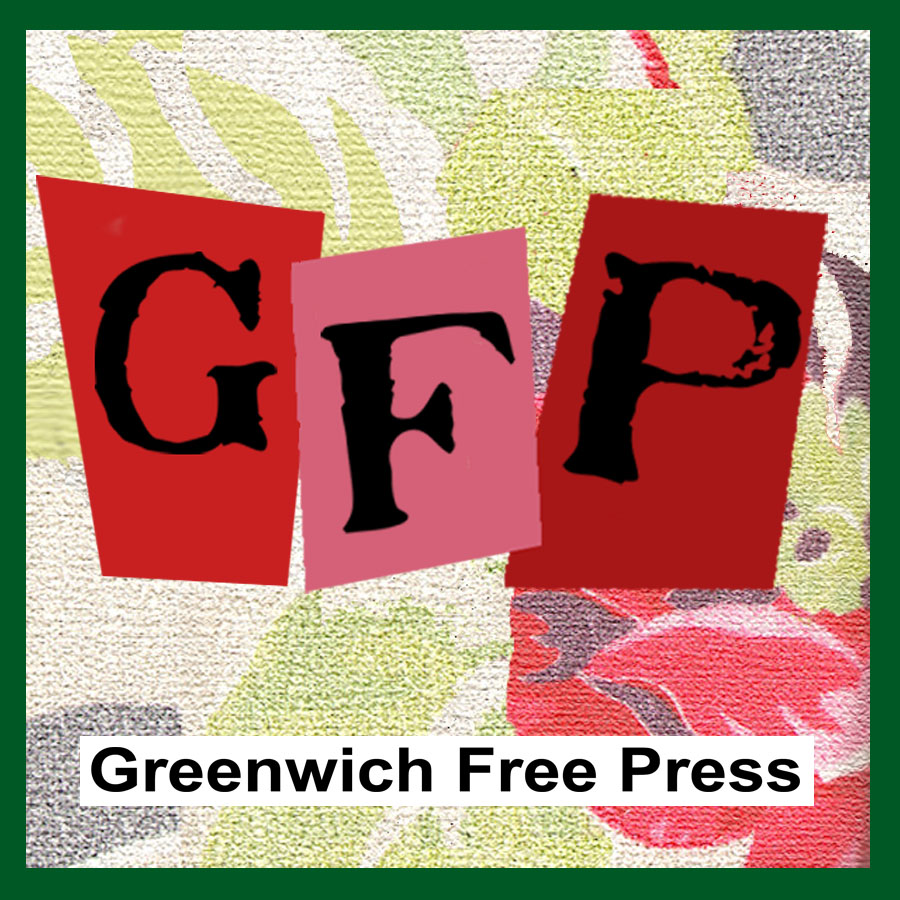 Email news tips to Greenwich Free Press editor [email protected]
Like us on Facebook
Twitter @GWCHFreePress