Greenwich Fire Chief Peter J. Siecienski welcomed guests to a packed Town Hall on Monday for a formal ceremony that included the promotions of Dennis Frulla and Matt Brooks to the rank of Lieutenant.
Chief Siecienski said he often hears, 'Greenwich can't be that busy?' but, he said, "Greenwich responds with its public service agencies as a small city," adding that the Fire Department responds to 4,000 emergency calls a year, and Police and EMS respond to excess of 8,000 calls a year. "That phone rings constantly in the 911 center," he said.
Chief Siecienski said Dennis Frulla, an 18-year veteran of the Greenwich Fire Dept, has also been involved with the Ridgefield Fire Dept for many years, and is certified as a fire officer, fire service instructor, and certified fire incident safety officer. He described Mr. Frulla as a fireman's fireman. "He's just a workhorse and I appreciate his diligence."
Chief Siecienski said that the fire dept has responded to several structure fires in the past month, including accidental, incendiary, and lightning strikes.
"This month alone an individual woke up via a smoke detector in his house, which alerted him to a fire in his living room. He was able to get out of his house. It was a small, but deadly fire," Siecienski said, noting that the gentleman received his smoke detector at an open house at the the Cos Cob fire Company as part of their Operation Life Safety, where smoke detectors and carbon monoxide detectors were distributed.
"Whether it's a train emergency, a water main break, or preparing to open up an auditorium project at the high school, these firefighters are busy," Siecienski said. "They handle extrications and medical emergencies," he said continued, adding that the previous day the department responded to a water emergency along with ambulance and police to rescue an individual who had suffered a cardiac event at an indoor pool.
Matthew Brooks, a 10 year veteran of the department with a Bachelors degree in Philosophy, also serves as secretary for Firefighters Local 1042. Chief Siecienski described Lt. Brooks as "the voice of reason" and hard-worker.
First Selectman Peter Tesei welcomed friends, family and colleagues to Greenwich. "Those folks who work for the town — both in or out of emergency services — become part of much larger family. I know that well  because my dad worked for the town for 25 years, and that certainly had something to do with perhaps my interest and standing here today," Mr. Tesei said.
After the promotional ceremony, First Selectman Peter Tesei who serves as both Fire and Police Commissioner conducted a swearing in of two new members, Forrest Edelman and Vittorio Ciarlo.
Forrest Edelman has been a volunteer firefighter and hazardous materials tech for seven years at Weston Fire Dept, where he has also been a volunteer dispatcher.
Vittorio Ciarlo lives in Watertown, where he has been a volunteer firefighter and emergency medical technician for that town's fire department for three years.
Mr. Ciarlo and Mr. Edelman were sworn in by Peter Tesei. The two men fill vacancies created by the retirement of Lt. John Stashenko and Lt. John Edwards, who put in 30 years apiece of service to the Town of Greenwich.
See also:
---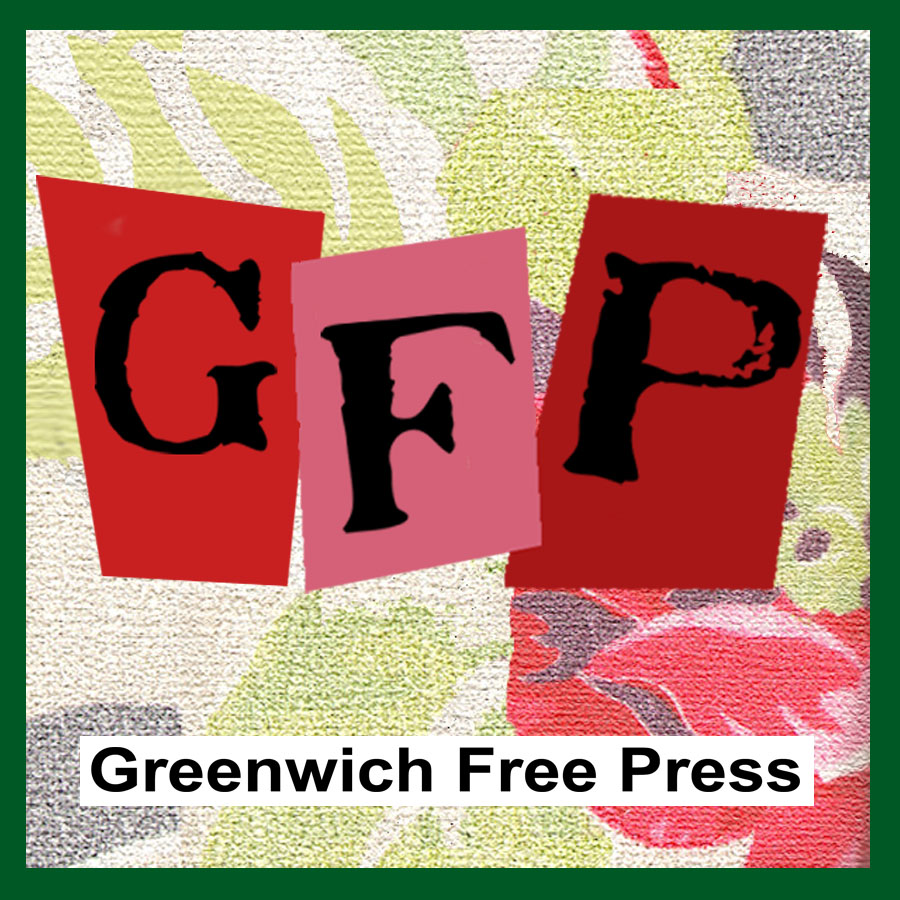 Email news tips to Greenwich Free Press editor [email protected]
Like us on Facebook
Twitter @GWCHFreePress