By Leslie Yager
The Greenwich Democrats had a beautiful afternoon for their picnic to kick off the campaign season. Present were Congressman Jim Himes, Lt. Governor Nancy Wyman, Secretary of State Denise Merrill, Comptroller Kevin Lembo, Attorney General George Jepsen, and Candidates for State Rep Marc Abrams and Jill Oberlander.
The event started out with a congratulations for Drew Marzullo who got married on Saturday, the news of which met with resounding applause not only because the Selectman is from Greenwich, but because of the party's support for same-sex marriage.
Himes described working in a US House of Representatives controlled by the Tea Party, which he said made it all the more important for Democrats to fight for core American values.
"Debates that we thought were long settled, including our core belief that a woman should make her own decisions about her reproductive life, rather than having guys like us make those decisions," he said, giving an example a Democrat value in jeopardy. "We are talking about whether birth control should be made available. This is a battle of the 1950s," Himes said.
Himes described Gov. Malloy's race as one of the toughest. "Leadership means doing hard things," he said. "And by the way, there's plenty of governors who haven't. Drive about 50 miles to the southwest right now and you'll be in one of those states."
Senator Blumenthal reminded everyone that Jim Himes had served Democratic Town Chairman for Greenwich.
"Frank Farricker has one of the hardest and truly most thankless jobs," Blumenthal said of the current Democratic Town Chair.
He also congratulated Selectman Marzullo on his marriage, and said, "I can't imagine a nicer, smarter public servant."
Blumenthal, described abortion rights as being in danger all across the country. He said the court of appeals for the 11th circuit had indicated it would uphold restrictions that would eliminate almost all the reproductive rights and women's health care clinics in the the entire state of Texas. He also spoke about diminished quality of life for the middle class. "People are struggling," he said, adding that it is important that the US Senate remains Democratic.
Senator Murphy described the stakes of the November election as high, but added that, "Sometimes we get so frustrated with inaction in Washington that we don't stop and recognize the way the world has changed because of the work we have done." He gave the Affordable Health Care Act as an example of an achievement to celebrate.
"We would have never thought that we'd have a Republican running for Governor of the state of Connecticut who would embrace that radical right agenda.

"Someone who went out and sought the endorsement of the ultra right Family Institute, fighting against gay rights here in Connecticut.

"Who said he won't just tinker with the gun law that we passed, but the he'll repeal the whole thing.

"That movement that we think of as southern states, or western states, is right here in our back yard if we allow it to happen." – US Senator for CT, Chris Murphy
Lt Governor Nancy Wyman was full of humor. "You get to a certain age, you can say whatever you want," she said. "Mazel Tov," she said to Drew Marzullo on his marriage. Wyman said she was so delighted to be from a state where people can marry who they want, and women have the right to choose.
Attorney General George Jepsen noted that just 25 or 30 years ago, Connecticut was not a blue state and that at recently as 10 years ago, 3 out of 5 Congressional seats were Republican. "What's made Connecticut blue is that towns like Greenwich that were strongly Republican are now either moving towards the Democratic column or are safely in the Democratic column," Jepsen said.
Connecticut state Comptroller Kevin Lembo said this may be one of the most important elections. "Coming out of, perhaps the worst recession we've ever experienced takes time and hard work," he said. "We keep calling ourselves as the land of steady habits… People are still hurting, but the answer is not to change the plan. The answer is not to put Tom Foley in office because we'll be back in the ditch in short order."
Secretary of State Denise Merrill said that in Connecticut had implemented a series of reforms. She said that where many people commute and maybe don't have an opportunity to vote in person, "we are trying to promote more access to voting." She said though many states have gone in the direction of trying to suppress the vote," she said. "Connecticut is still voting with pencil and paper, but that is changing.
Merrill said that while other states were going toward suppressing the vote, that Connecticut is moving toward increasing Democracy. "There will be a constitutional amendment on the ballot that will eliminate restricting language in our state constitution and all us to get early voting in Connecticut."
Marc Abrams, who is running against Livvy Floren for US Rep for the 149th district, said of his opponent, "The smiling polite person here in Greenwich is very different from the votes she casts in Hartford," which he said don't reflect the values and priorities of our community. We need representation that reflects not just one part of Greenwich, but all parts from Glenville, to Pemberwick to North Stamford."
Abrams described going to work full time during high school after his father abandoned his family, leaving them financially destitute and without health insurance. He said he worked his way through college, got a bachelor's from Boston University and got a law degree from NYU, and has had two successful careers including creating an asset management company where hedge funds garnered international acclaim for performance during the credit crisis.
Abrams talked about traffic, student debt and energy prices. "My opponent had a 25 year career working for an electric company but has offered no leadership solutions, only public hearings."
Abrams said that after seven terms his opponent, Livvy Floren, is "tired of the commute." He described her as out of touch with the whole of Greenwich and lost interest in representing our community. "She announced her retirement earlier this year, and only after a fractured Republican Town party couldn't find a substitute, did she acquiesce to run again."
"I don't want my community thought of as promoting intolerance and antiquated values because of her votes against gay marriage, her being the sole sponsor of a voter suppression bill, and voting against anti-discrimination legislation."
Jill Oberlander, who takes on Mike Bocchino for State Rep in District 150, described her campaign platform emphasizes fiscal responsibility, improvements in educational infrastructure, and investment in transportation infrastructure. "We all deserve safe, reliable, clean, fast, public transit and safe reliable roadways," she said. "We need a seat at the table. This is our time," said Oberlander who said she had connected with almost 900 voters.
---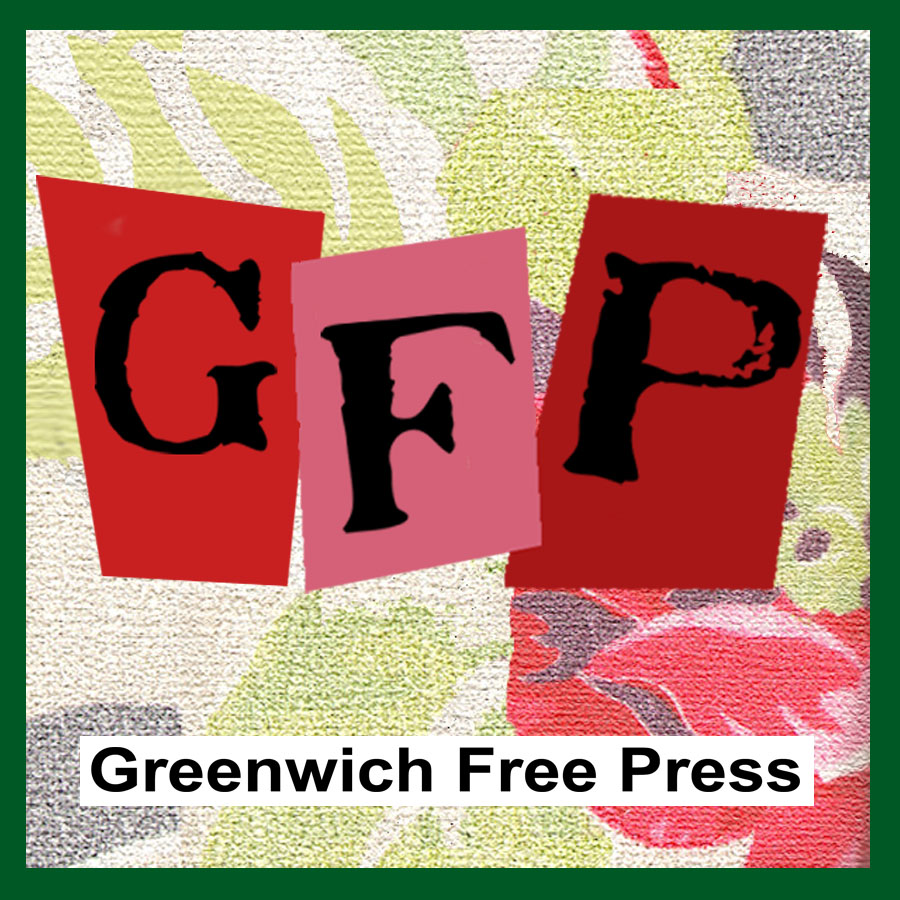 Email news tips to Greenwich Free Press editor [email protected]
Like us on Facebook
Subscribe to the daily Greenwich Free Press newsletter.