By Leslie Yager
The week kicked off with a packed public meeting on the future of Cos Cob. Residents packed the standing-room only community room at Cos Cob Library as Diane Fox went through a list of projects and challenges facing Cos Cob, from flooding to traffic and environmental issues.
Fox pointed out that the Town has a 10′ easement behind Cos Cob Starbucks that could potentially provide access to residents and, in particular, to GHS and CMS students. A walkway would provide an opportunity "to understand the tidal effects and salt water effects and a chance to learn about flora and fauna."
"You want your government to work from the ground up, not the top down, which requires an organized approach," Fox said to Cos Cob residents as she detailed a list of potential projects that would be more likely to take shape if the community raises their collective voice.
Earth Day was celebrated at McArdle's Florist and Garden Center. with a butterfly talk by Margaret Mikolenko, in conjunction with Greenwich Land Trust.  Mikolenko listed plants that attract butterflies and suggested offering them a water supply, rocks int eh garden so that they may warm themselves, and even a butterfly house for the beautiful insects to protect themselves from predators. Check out the story for a list of plants that attract butterflies.
Greenwich native Phoebe Yager completed her 6th Boston Marathon on Monday, raising over $10,000 for the Children's Cancer Center at Mass General Hospital in Boston where she works. (Phoebe Yager is the sister of this Greenwich Free Press editor). Last year Phoebe crossed the finish line minutes before the bombs exploded, which increased her determination to return this year.
On Tuesday night at the monthly Board of Education meeting, six Greenwich teachers were honored as 2014 Distinguished Teachers. Barbara O'Neill likened the honor of Distinguished Teacher Awards to an "unveiling of the Oscars but not just for one performance, but for years and years, day in and out."
As all six lined up to have their photos taken, hundreds took to their feet for a standing ovation.
Toward the end of the Board of Education meeting, Town Attorney Wayne Fox said what he could about the investigation into the suicide of Bart Palosz, the GHS student who took his life on the first day of school in late August 2o13. Fox said that the 1974 Family Educational Rights and Privacy Act (FERPA) protects the privacy of a student's records, even in death.
Fox did say that it was clear to him after conducting an investigation into the boy's death that Palosz "was subjected to acts by students or groups of students directed against him with what I would define as an attempt to ridicule, humiliate or intimidate him."
In what was described as a "sneak attack," the Greenwich High School ski team took the state championship away from the anticipated contenders, Ridgefield, Staples and Fairfield Prep. The entire team was honored at the Board of Education meeting on Tuesday.
It was a busy week in the world of Greenwich real estate, with numerous homes trading hands, including two in Milbrook, and several in downtown Greenwich.
Also, in the world of real estate, Greenwich Free Press started a series entitled "What's Next in Greenwich for the Wrecking Ball." Inspired by James Chang's award winning essay "Fading Suns" which won him honors from Greenwich Preservation Trust. James, an 8th grader at Eastern Middle School, wrote his essay on the Thomas Lyons House. The first home featured in the series is located at 39 Patterson Ave and sold earlier this month for $3.695 Million.
GHS student government president Guillermo Perez said that juniors at the high school were particularly unhappy about SBAC field tests, which will be yet one more test in a year filled with SATs, Advanced Placement exams, and a busy college application process. That said, Perez delivered a reliable dose of humor, thanking the six civics students at the back of the gymnasium taking notes.
Alex Wolf, the GHS star basketball player and standout student headed to Dartmouth in the fall, was honored at the Board of Eduction meeting on Tuesday.
On Friday, Arbor Day was celebrated by the Greenwich Tree Conservancy and Armstrong Court Community Gardens with the planting of three trees on the lawn beside the playground at Armstrong Court.
The children from Head Start's "First Steps" preschool program took a break from the swings and slides to help plant a red oak tree. Asked why trees are good, one smart little girl replied simply, "They give us air."
Click the Newsletter sign up button at the top of the Greenwich Free Press home page to receive your daily newsletter with the hyper-local stories of the day.
This week watch for a feature on Adopt-A-Dog, a peek inside Stanton House Inn and an interview with Dr. Paul Lowe of Greenwich Admissions Advisors.
______________________________________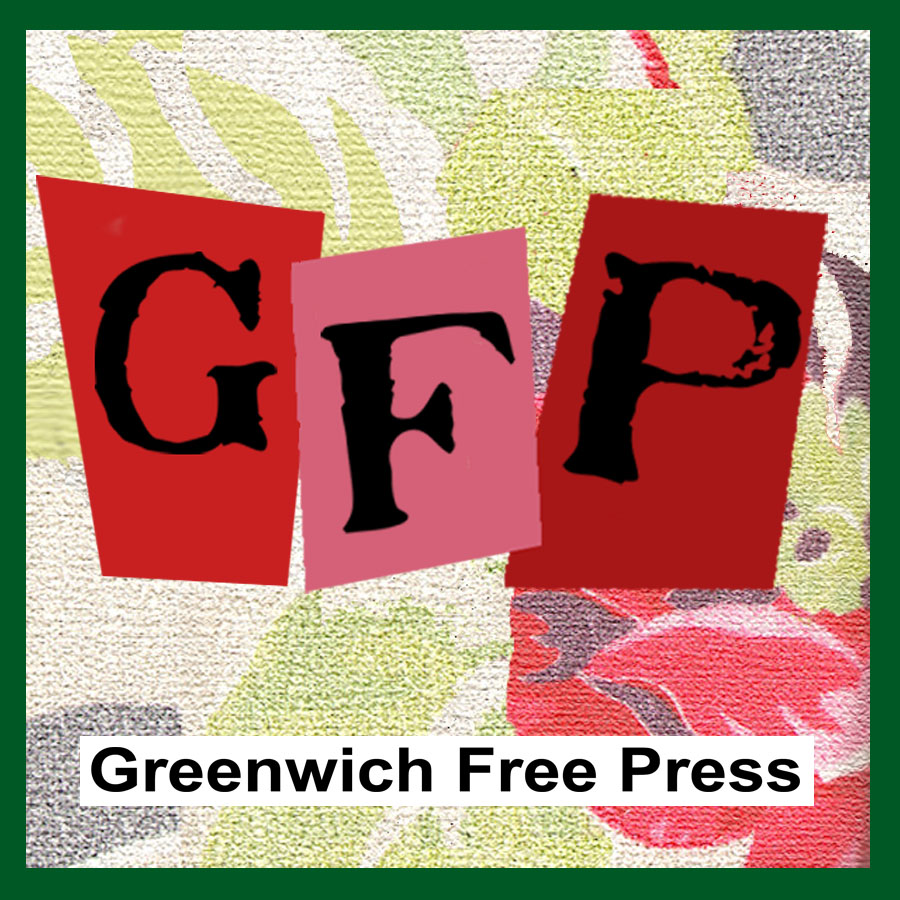 Email news tips to Greenwich Free Press editor [email protected]
Like us on Facebook