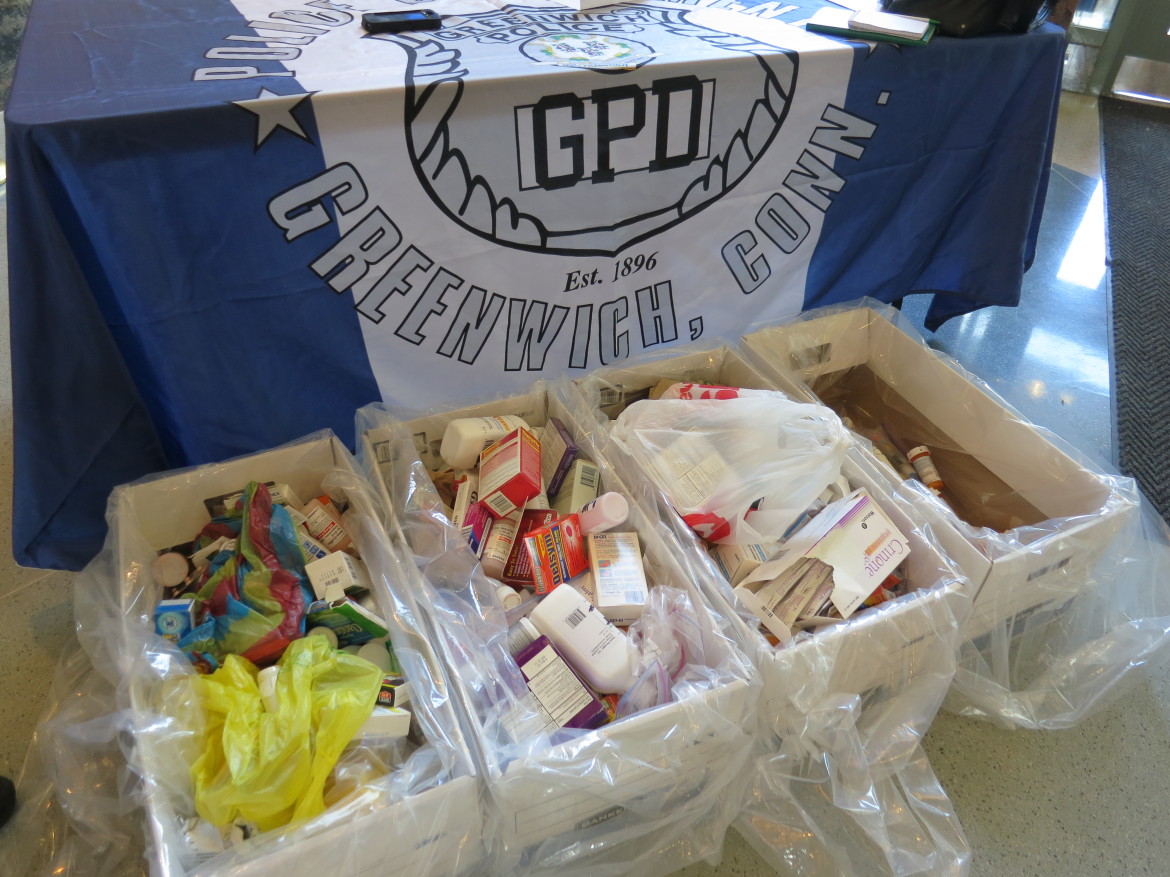 By Leslie Yager
Saturday's drug take-back day — Greenwich Police's eighth in three years —  was such a success that by the half-way mark, Greenwich Police Sgt. John Thorme said he guessed he'd already received between 80lbs and 100 lbs of medicines.
"We're doing very well," Thorme said, adding that he'd started out with seven empty cardboard boxes and gave a couple away because never expected that the turnout would be so strong. He said the expired and unwanted medications would be incinerated after the event.
"It's important keep a close watch on your medicines, especially during open houses," Thorme said, adding that it's not uncommon for people to misrepresent themselves as house hunters and help themselves to prescription pills from medicine cabinets during real estate open houses.
Greenwich Police joined forces with the Drug Enforcement Administration (DEA) for the drug take back day. The goal of the event was to prevent pill abuse and theft by giving residents a chance to rid their homes of potentially dangerous expired, unused, and unwanted prescription drugs.
Thorme said the prescription drop-off bin is a fixture in the police station lobby, and is accessible 24 ours a day, 7 days a week, "No questions asked."
The green bin is located next to the heroes tribute motorcycle and if anyone needs assistance they are asked to see the desk sergeant.
Greenwich was one of the first towns in Connecticut to install a drug drop-off bin in their lobby. Wilton, Stamford and Darien also offer no-questions-asked drug drop-off bins in their communities.
Thorme said pills should be in containers, and "sharps," including needles, syringes and sharp objects should not go in the bin. Liquid medication must be sealed tightly and put in a leak proof container. Detailed instructions are displayed on the green bin.
Rates of prescription drug abuse in the U.S. are alarmingly high, and, according to Greenwich Police, as are the number of accidental poisonings and overdoses due to these drugs.
Studies show that a majority of abused prescription drugs are obtained from family and friends, including from the home medicine cabinet. Also, unused medications in homes susceptible to accidental ingestion.
Almost twice as many Americans (6.8 million) currently abuse prescription drugs than the number of those using cocaine, hallucinogens, heroin, and inhalants combined, according to the 2012 National Survey on Drug Use and Health.
More Americans died in 2010 from overdoses of prescription medications (22,134, including 16,651 from narcotic painkillers) than from motor vehicle accidents, according to the Centers for Disease Control and Prevention.
Another benefit of the take back day and permanent drop-box is that the usual methods for disposing of unused medicines, flushing them down the toilet or throwing them in the trash, both pose potential safety and health hazards.
Related Stories:
Parent Response to 'GHS Grads Break Silence on Drugs': My son asks me why didn't I do more?
Why Do Kids Use Drugs? GHS Guest Speaker Asks Tough Question
______________________________________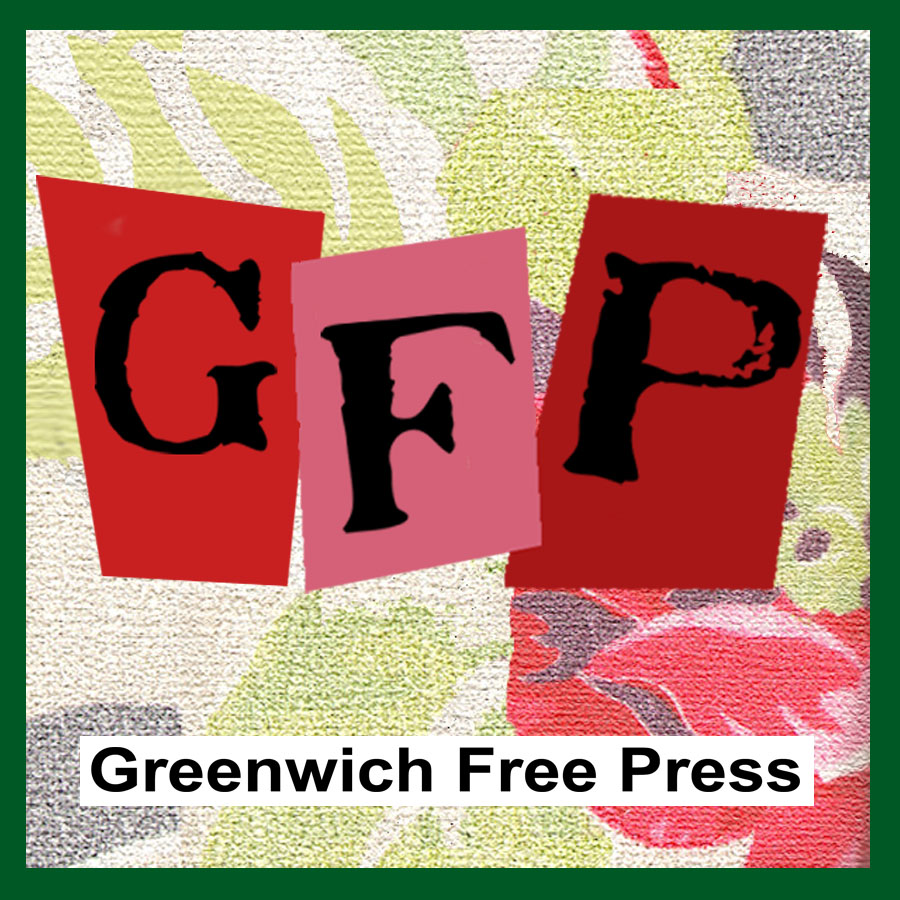 Email news tips to Greenwich Free Press editor [email protected]
Like us on Facebook
Subscribe to the daily Greenwich Free Press newsletter.