What's new on Greenwich Avenue and beyond? According to Diane Roth of Allied Property Group, it's the town's burgeoning design district.
Roth noted that in a deal listed and leased by Tom Torelli, Lillian August is moving into a 6,000 sq ft space at 195 Greenwich Avenue, formerly occupied by Rag & Bone. According to their website, the new location will open on June 16, and a sale is under way at 26 East Putnam Ave.
However, Roth noted design district is not limited to Greenwich Avenue.
"Our design district is not only the left and right side of Greenwich Avenue. It runs along both on East and West Putnam Ave," she said. "When you come into Greenwich and you're anywhere on Putnam Ave, you'll start seeing our design district."
The idea is that a design district is not only convenient for homeowners, but for tradespeople, including architects, builders and designers from other areas. "You can get a whole list of things done to build or renovate a house," she said.
Roth said there is always a need for this type of resource. "With kitchens, it's not a matter of 'Will you renovate your kitchen?' It's a matter of when. It's the most valuable room in your home for resale value and the most valuable in your home for lifestyle."
Roth said that on June 5, there was an all-day event for designers that offered multiple stops to browse showrooms, meet industry influencers and learn the latest trends and tips.
Organized by the Greenwich Design District, the event was devised to bring awareness to Greenwich's growing design district, with the goal of making it the "go to" design destination.
The design district includes businesses offering everything from lighting and flooring, to kitchens, bathrooms, furniture and interior designers who provide professional services.
Roth, who recently placed three kitchen design businesses in spaces up and down Putnam Ave, said in advance of the June 5 event, "The folks from the Greenwich Design District asked if we had any vacant stores, and proposed putting designers in them for the event. We gave them every space we had."
Roth said throughout the day, there was a buzz of people going from business to business, and some of the one day pop-up businesses said they were considering something more permanent.
The three new businesses Roth placed specialize in kitchens, starting with Häcker Greenwich at 388 West Putnam Avenue, who she said offer custom tailored, modern kitchens with German engineering.
"West Putnam Avenue is a little less expensive than Greenwich Avenue," Roth said. "Now, instead of being on second floors or in obscure warehouses where people don't get to see them, realtors and building managers are partnering with these design people to put them on West Putnam Avenue. It's been a success."
Owned by Maya Nair, a licensed architect, Häcker Greenwich's modern approach reflects a shift in preferences away from ornate carved, framed cabinets with raised panel doors, to a cleaner, more streamlined shapes and textures.
"What's special is Maya herself," Roth said. "Because she is a licensed architect she provides a complete package of build-to-design. The price ranges form moderate to top of the line."
"Everyone wants modern," Roth said. "And Maya has done some amazing homes in Greenwich. People say, 'If it wasn't for Maya I'd have never finished this.' There's so much involved in putting in a kitchen. It can be daunting."
Moving east, Blackstone Kitchens at 1037 East Putnam Ave in Riverside, is owned by James Russell. The business designs, manufactures and installs classic and contemporary English handmade kitchens.
"His designs have a little more detail because his work is entirely custom, he can build you any shape design or depth," Roth said. "He has 3D software to give you the experience of what your kitchen is going to look like."
Roth said Russell also offers a virtual reality experience. "You put the glasses on and you can walk around and feel yourself in the kitchen. It's the kitchen designing of the future."
The third new business is the bulthaup brand, owned by Constantin Oltean, will move into space at 95 East Putnam Avenue, formerly home to The Federalist.
Roth said the idea behind bulthaup brand is to open up the kitchen and have it part of a larger living space.
The principle is to use "intelligent minimization" and a "purist, ergonomic design" so people can focus on enjoying family and friends. The bulthaup "b1" system is made up of structurally separate elements: a kitchen island, a wall line, and a tall unit block.
With what the company refers to as the "b2," the kitchen appliance cabinet complements the kitchen workshop, accommodating equipment such as ovens, dishwashers, and refrigerators.
"With the cabinet open, everything is within easy reach, and beautifully hidden away when the cabinet is closed," bulthaup says on their website.
Roth  is excited about Greenwich's design district. She said Greenwich isn't as pricey as people think, and that with behind Lillian August's new space at 195 Greenwich Ave, there remains 3,000 sq ft, which she said is a perfect opportunity for someone to get the Greenwich Ave space at a fraction of the price.
"It'll have a door on Greenwich Ave, but you walk to the back. And there's a second entrance from the back," she said. "I'd like to continue the design district concept. It's a nice big space for a showroom and we could still subdivide it."
"To set up these districts and brand Greenwich this way creates a value for the entire town," Roth said. "You have to brand and reinvent the town all the time to keep up with the times."
See also:
What's In, What's Out on Greenwich Ave: Niches Filled  
What's In, What's Out on Greenwich Avenue and Beyond 
---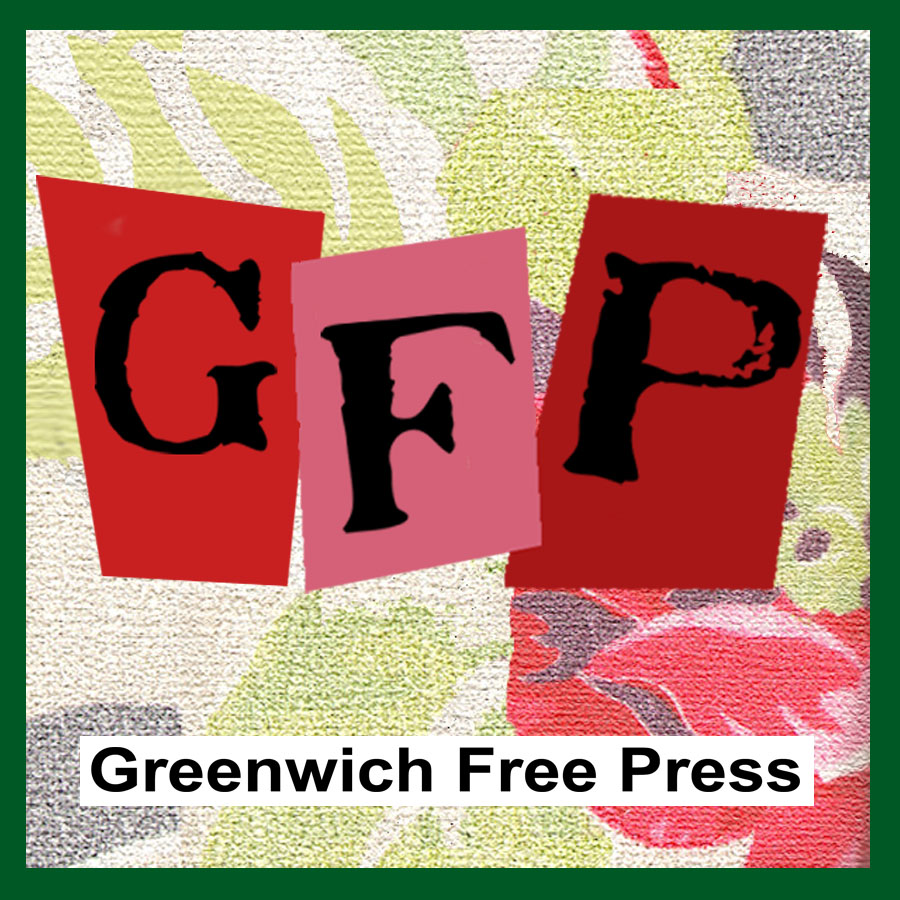 Email news tips to Greenwich Free Press editor [email protected]
Like us on Facebook
Twitter @GWCHFreePress