Diane Roth of Allied Property Group shared some news of what's in and what's out in Greenwich Avenue …and beyond, including businesses she connected with ideal locations in town.
Roth, who has been doing commercial sales and leasing for Allied for five years, specializing in Greenwich, is rosy on the future of Greenwich Avenue.
"Almost a dozen stores are opening in Greenwich Ave and the neighboring area," she said, adding that property owners are becoming business partners with the stores, putting leasing packages together that make it a win-win situation.
"In a lot of these situations, we beat other towns," Roth said, adding that businesses have scoured Fairfield County and determined that Greenwich offers a style and grace to match the caliber of their businesses.
"As realtors, we encourage both ends to come to the table," Roth said. "Do a little better for them and you'll get this great tenant. Don't leave it vacant. Do a better package. You'll get an amazing company filling up your store."
Roth, who has sourced locations for two art galleries on the bottom of Greenwich Avenue, said she is hoping for a third. "We're bringing art and culture to the Avenue," she exclaimed.
In the space once occupied by Chillybear is Paolu Lanfredi Salon.
"He picked a local designer who is hot stuff," she said. "Mari Battone, who is from London, made the place gorgeous. And she lives on the Avenue."
More good news. "Steinway  & Sons will go into the former Innovation Luggage space by June 1," Roth said. "That's a big feather in the cap of Greenwich. Steinway will help all of its neighboring stores – it pushes it up a notch."
Roth said Steinway offers an exciting new electronic player piano, the Steinway Spirio. "It brings in the younger market," she said.
The Steinway Spirio is a high-resolution performance piano that is indistinguishable from a live performance.
Just off Greenwich Avenue, Roth said Grayson De Vere or "GDV" for short, at 23 Lewis Street, offers both interior design and home staging for Greenwich houses.
"Julia Grayson is an example of someone in the investment community who decided to make a career change," Roth said. "She does interior design and home staging."
Roth said that GDV also has a 10,000 sq ft warehouse in Port Chester with a wide array of furniture she uses to stage houses.
"She also designs the houses after they sell," Roth said. "She's come full circle."
Not far away, in a Cos Cob storefront formerly home to a vacuum store, is Gelato & Cioccolato, which opened on April 7.
Owner Lucio Lozza explained that his gelato has its roots near Venice, Italy where the tradition of making gelato is passed down from generation to generation.
Located at 232 East Putnam Avenue near the Drawing Room and Arcuri's (across the street from Chicken Joe's), Gelato & Cioccolato offers an authentic Italian experience that must be tried to be appreciated.
Better yet for Cos Cob, across from Gelato & Cioccolato, a new homemade pasta business will arrive within a month's time.
"He's also from Italy," Roth said. With the addition of a homemade pasta shop to the Fleishers Craft Butchery, Fjord Fish Market, Greenwich Cheese Shop and Gelato & Cioccolato Cos Cob residents will be in walking distance from all their marketing needs.
"For the specialty food market, Cos Cob is coming into its own," Roth said.
At 55 Lewis Street, Penang Grill has closed. A new restaurant Lu Lu is Classic Chinese is under  construction and opening soon.
Around the corner, Roth said she helped Thai Serenity Luxury Spa find space at 49 Greenwich Ave, previously occupied by Serenity Spa. The new business offers Thai massages.
Natwadee "Juju" Rattanasriampipong,  a licensed massage therapist from Finger Lakes School of Massage in Mount Kisco, NY, has a certification in Massage Therapy and Hydrotherapy. She is also certified Thai Traditional Massage from Taralai Thai Massage School in Bangkok, Thailand.
Natwadee practices an integrated style of massage incorporating different techniques. She is trained in a wide range of modalities including Thai Massage, Swedish, Deep Tissue, Pre-natal, Sports Massage, Myofascial Release, Neuromuscular/Trigger Point, Shiatsu, Elder Massage, and Reflexology, which she integrates into unique therapy sessions to help restore balance to the body and facilitate optimal tissue function and healthy range of motion.
Prior to moving to Greenwich Avenue, Natwadee's business was located in Cos Cob behind Green & Tonic.
About the prospects of additional restaurants in the vicinity of Greenwich Avenue, Roth said, "Finally, Greenwich saw the light that this is not going to be a gin town at $16 a drink," she said, referring to P&Z striking down distance separations between restaurants in the Central Greenwich Business Retail zone, which is mainly Greenwich Avenue, and the Central Greenwich Business zone, which is just on the outside of the Ave.
"They away the distance separation between restaurants, and within a few weeks we've had amazing restaurants knocking on our door," Roth said. "Stay tuned."
"In Greenwich, just as across America, retail is changing," Roth said. "Anything people have to touch and feel to own – that's what's going in on the Avenue."
Roth said people still want to look at and touch art and jewelry…and bathing suits.
"The success of the store Everything but Water is proof that people want to try it on," she said. "You're not doing that on the internet."
"People say, 'Oh Greenwich Avenue – there's so many vacancies, and I say, 'Not any more,'" Roth said.
See also:
Gelato & Cioccolato Offers Authentic Italian Gelato in the Heart of Cos Cob
P&Z Approves Change to Regs: More Restaurants May Open in Downtown Greenwich (March 2018)
---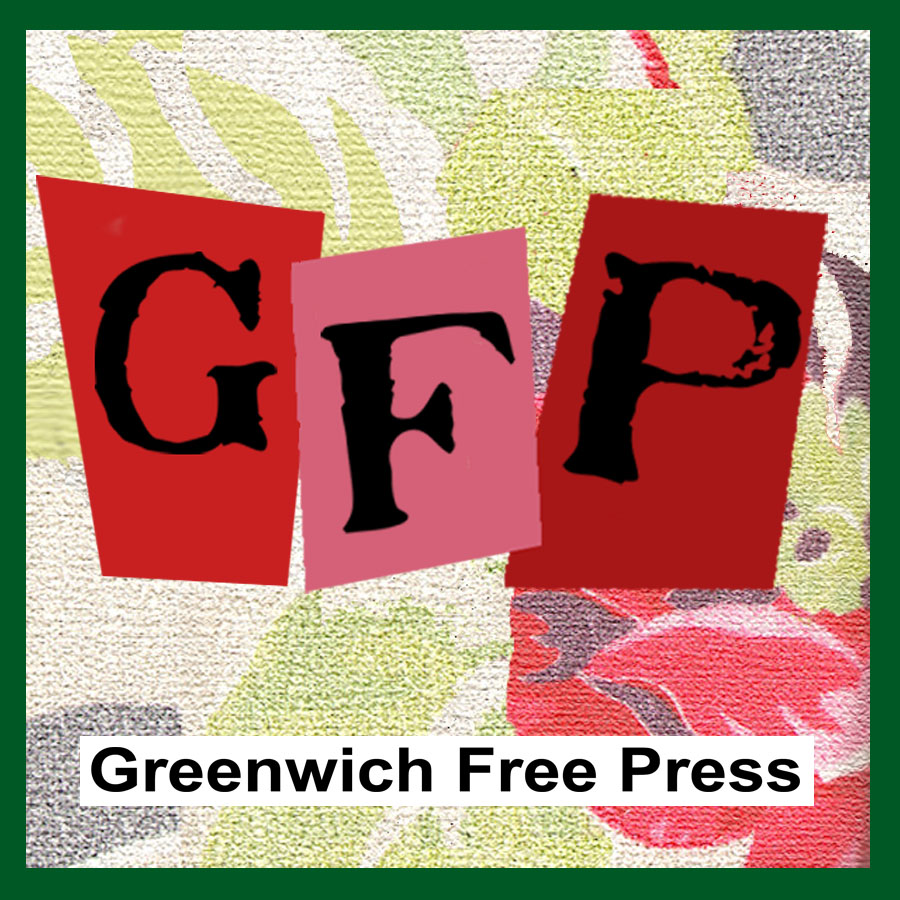 Email news tips to Greenwich Free Press editor [email protected]
Like us on Facebook
Twitter @GWCHFreePress