Her plan was to be a teacher. Patty DeFelice graduated GHS in 1970 and had finished both a BA and Masters in Teaching by 1976. But because there was a glut of teachers at the time, she put her name on the list to be a substitute teacher in Greenwich. And she waited.
In the meantime, her father Louis, who owned an auto body shop on West Putnam Ave in Greenwich, suffered a heart attack, so she offered to answer the phone while he recuperated.
"He had started the body shop in 1932," DeFelice said, adding that she didn't know anything about the auto body businesses.
"I stayed for 30 years," she said of her foray into what was a man's world. "I have so many fond memories of working with my dad."
Many in Greenwich will remember the body shop and the sign out front that said "DeFelice and Daughter."
DeFelice said her father taught her about relationships and building trust with customers. She also learned about collision repair and car paint.
"From that, I started this," she said, gesturing to the sprawling space at 140 Highland Street in Port Chester, where she operates Patty's Portico.
The idea for restoring wrought iron patio furniture was born from the suggestion of a former body shop customer. DeFelice recalled how in 1985 a customer, Dr. Tom Rodda, an orthopedic surgeon in Greenwich, made a unique request.
"He asked me to paint his iron patio furniture with car paint, and I said I'd give it a try," she said, adding that she enjoys a challenge, and hates to say no to a customer. "I had it sand blasted, and painted it with car paint and it came out beautifully."
DeFelice said she then researched powder coating as opposed to liquid enamel car paint and started branching out, collecting vintage pieces, restoring them and selling them.
"Dr. Rodda motivated me to try something different," she said. "I grew out of the body shop space because there was so much furniture, and found this space in Port Chester."
Sadly, Patty's father Louis died in 1998. "He was very proud of what he accomplished," she said. He also owned the building.
After moving her burgeoning furniture restoration business to Port Chester, she rented out the building at 213 West Putnam Ave to a series of body shops, but being a landlord had its downsides.
DeFelice recalls going next door to the Mercedes Benz dealer and saying to Lou Leodori, "Let's do something, our properties abut. He said come see me next week. Nine months later, after going through P&Z and getting approvals, we had a deal."
Mercedes would become DeFelice's tenant. One caveat, she said was that Mercedes could tear down the building to turn it into a state-of-the-art parking lot. "They desperately needed that to sell their own pre-owned cars," she said. "It's great. I don't have to worry about leaky roofs or a broken toilet."
Today, DeFelice is as busy as ever, presiding over the furniture restoration business that keeps customers coming back. Once people realize there is potential to restore much more than a patio set, their eyes turn perhaps to the fireplace set, a peeling radiator, metal casement windows, chandeliers, iron beds, lanterns, garden gates, and more.
It's even possible to restore long stair railings because the oven is 10 feet long.
"The thinking is that millennials prefer new, and that they don't like vintage pieces, but I don't find that to be true," DeFelice said. "What I'm finding is I'm seeing the third generation – young guys and gals – who will say, 'This was my grandmother's, and I remember fondly spending time with her. She gave it to my mother and now she's giving it to me.'"
DeFelice said customers are also wowed by the array of color choices, and it's no longer necessary to stick with the traditional white, black or green.  Why not aqua? Why not pink? In fact, DeFelice said many customers select anthracites and bronzes.
"That modernizes it," she said, adding that the powder coating also comes in various textures and patinas and, there are even versions that are veined.
DeFelice said the powder coated paint finish is the most durable finish on the market today.
"Rustoleum is a quick fix for a handy person," she said. "If you want longevity this is the way to go."
Key to the painting process is the preparation. First the entire item is stripped completely clean of old paint and rust. Then they prime it and bake it. From there, they put on the top coat on and bake it again at 325°.
"It's the heat process that gives it its durability," she said.
DeFelice said she also offers teak restoration and re-strapping of Brown Jordan pieces.
"Brown Jordan is the top of the line. It's been around forever," DeFelice said. "Our prices are a fraction of what it would cost to replace it with new. And you can color coordinate it any way you want."
DeFelice has an outpost for her patio furniture in the courtyard at The Greenwich Exchange for Women's Work on Sherwood Place in downtown Greenwich.
"I joined up with Roni because I love the concept of what they do," she said, referring to Roni Schmitz who runs The Exchange, a non-profit that sells everything from hand smocked dresses to jewelry and baby clothes crafted and consigned by women. "That courtyard behind the shop is the most peaceful place on the planet."
DeFelice says there is another upside to her service. "I love that fact that we're recycling and repurposing. We're keeping these items out of the salvage yard. These are beautiful pieces with sentimental value."
---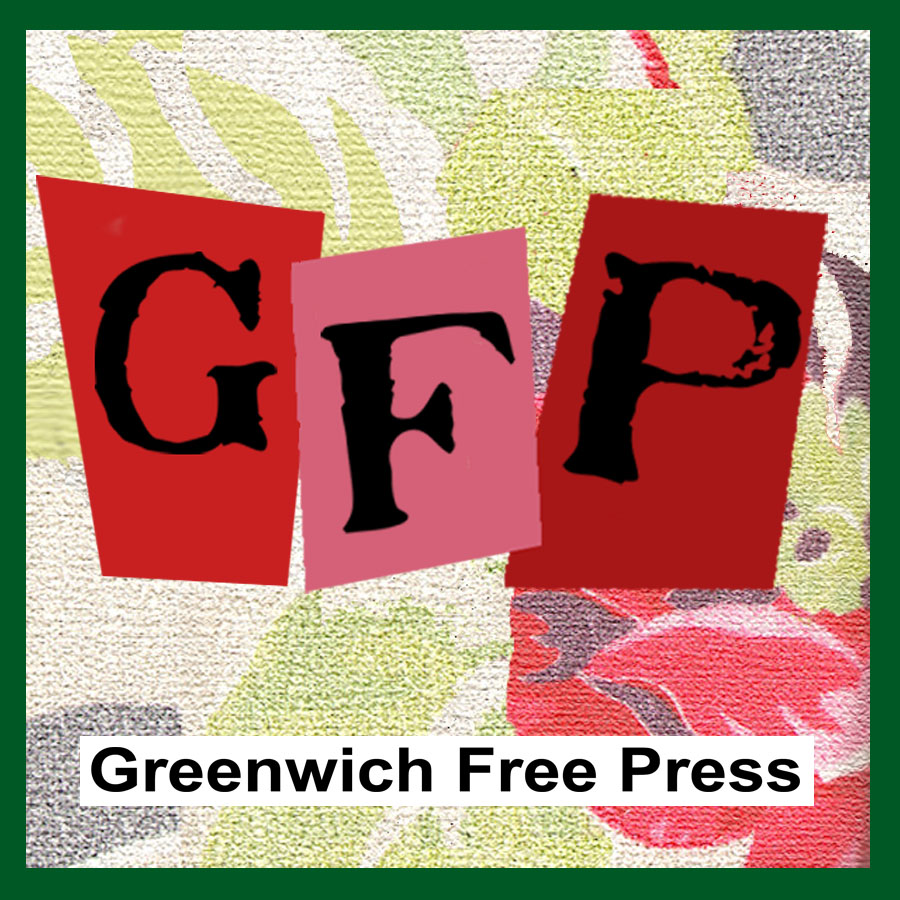 Email news tips to Greenwich Free Press editor [email protected]
Like us on Facebook
Twitter @GWCHFreePress