Michael Papa, who opened Michaelangelo 38 years ago, vividly recalls a moment of foreboding. During one of his first days selling engraved gifts on Greenwich Avenue he overheard a prominent store owner predict his demise.
"I overheard him as he walked by. He said, 'What is this place? Oh, they'll never last.'"
Much has changed over the decades, but Michaelangelo, now in its third location on Greenwich Avenue, is thriving. Mr. Papa is a Master Engraver who offers far more than classic monograms. All engraving is done on premises by Mr. Papa and other engravers, who can recreate elaborate graphics, logos and signatures. "Recently I recreated a wedding invitation and engraved it on a silver tray."
Mr. Papa, whose wife Gail joined him in the store early on, described operating through lean times and recessions. There were the rent hikes and even years without central air conditioning. "Some stores had a unit over the door – and we did put one in – but next door,  Greenwich Pets didn't have one."
The pet store, which sold snakes, gerbils and birds, had a particularly pungent odor during the hot summer months. Michael recalled a staff member who stumbled on a four foot snake in the basement storage area and ran up the stairs in fear.
"I went to the pet store owner and asked about the snake, and he said, 'Oh, yeah, we lost one about four months ago."
Michael was dating Gail when he first opened the store. Gail, who had just gotten a promotion at her job at Liberty Mutual, not only declined the promotion, but promptly resigned and joined Michael on the Avenue. The couple married and went on to have two children, who have helped out at times in the store.
"Today we do have some help, but our customers prefer to see us," Gail said, adding that when they occasionally take a vacation, they close the store.
Michaelangelo's first location at 370 Greenwich Avenue was small and cramped, but it was home from 1979 to 1987.
From there, Michaelangelo moved to 353 Greenwich Ave, where Gail and Michael operated for another 30 years.
Their third and most recent move was to their current location at 410 Greenwich Avenue, by the train station.
"We have have a lot of fun," Gail said. "We know most of our customers, so it's like a social visit." In fact, Gail said, for many customers, visiting the store becomes a family tradition. "Now their children and grandchildren call us."
Of the proprietor who predicted his doom, Michael shakes his head and lists others who did not fare as well as Michaelangelo on Greenwich Ave during the transition from independent mom-and-pops and affordable family restaurants to chain stores and banks.
"In the 80s, I was very active in the Chamber of Commerce and all the shopkeepers knew each another," Michael recalled. "Between 11:30am and 2:00pm, it was like Madison Avenue, with swarms of people."
"The Motor Post had shelves and shelves of bolts and washers," he recalled of the long departed auto parts store. "There were three Greek brothers who ran the successful Legion Restaurant," he continued. "The line for bacon and eggs was out the door."
Other independent businesses that have vanished include Quinn's, Finch's Pharmacy, Greenwich Pets and Food Mart. Reminiscing about inexpensive family restaurants that are gone, the list starts with Taco Joe's, which operated in the space currently occupied by STEAM at 374 Greenwich Ave. There are fond memories of DaVinci's Ristorante, Chopping Block and Casey's, which later became Thataway Cafe, and today is home to East End.
Other losses include Woolworth's, Mead's and even the historic US Post office, which became home to RH.
Gone too are Healthmart and Chancy D'Elia, though both closed only recently. The list goes on and on.
Michael and Gail said the transition of Greenwich Avenue from a destination for mundane errands to one dominated by chains and luxury retailers paralleled the steady march of rent increases.
Michael said the transition was heralded by the arrival of Pier 1 Imports in the 1980s, though even that store is long gone.
"It's not that I blame the landlords," he said. "The commercial realtors keep telling the landlords, 'I can get you double, triple.'"
Not daring to predict the future, Michael noted that commercial realtors like to refer to the block between East Elm and Havemeyer as 'the 50 yard line.'
That may portend the race to ever higher-end luxury retailers on Greenwich Avenue.
Michael Kors is not renewing their lease at 279 Greenwich Ave and Ralph Lauren departed their space at 265 Greenwich Avenue, to be replaced by Louis Vuitton.
The Papas take the changes in stride. In fact, they point out there are other long running independent operations that continue to operate on the Avenue. Barbers who got their start at Subway Barber mounted a vintage barber pole outside Classic Barber at 396 Greenwich Ave.
The Papas point out that Zyn's News and Cigars, St. Moritz Bakery and the Christian Science Reading Room have all operated for decades, with the latter virtually frozen in time.
Visit Michaelangelo at 410 Greenwich Avenue. Tel (203) 661-8540.
The engraving business is seasonal only inasmuch as there are extra busy times of the year, including graduations in May and weddings in June.
"We're never slow, although in July and August we can catch up on projects like rearranging the store, putting out new merchandise and taking inventory," Gail said.
With so much shopping done on the internet, the Papas say it is customer service that differentiates Michaelangelo, and keeps customers coming back for decades.
"We have never missed a deadline," Gail said, adding that they want their customers entirely satisfied. "If there is an issue, we toss the item and do it over."
Mike said there are times a customer is let down by another vendor and come to Michaelangelo with an emergency.
"We've saved people with just two or three days until a corporate event," Mike said, smiling when asked if he'd ever pulled an all-nighter for engraving. "That's routine."
See also:
Feb 2016 What's In, What's Out on Greenwich Avenue
July 2016 What's In, What's Out on Greenwich Ave, Winter 2017
Chancy D'Elia: A Greenwich Businesswoman Who Persevered 
ZBA Gives Tesla Motors a Victory for Proposed "Gallery" on Greenwich Avenue
---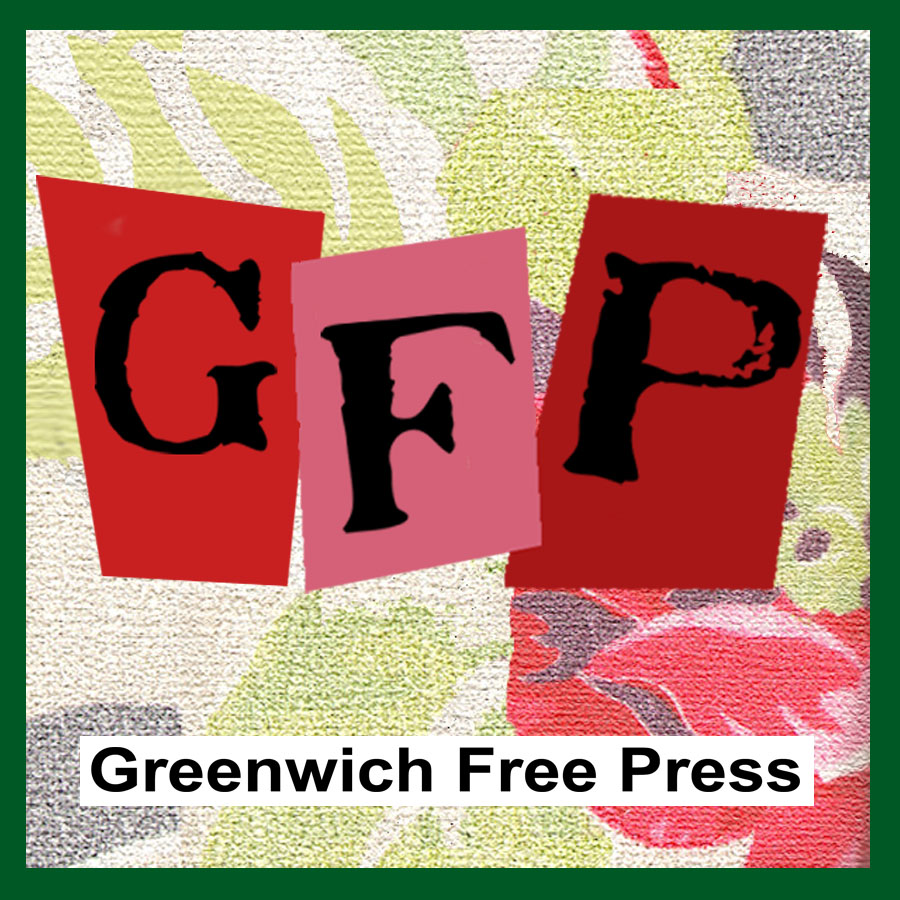 Email news tips to Greenwich Free Press editor [email protected]
Like us on Facebook
Subscribe to the daily Greenwich Free Press newsletter.