By Scott Simonsen, Owner, Old World Craftsmen, Greenwich
Every custom renovation is unique to you and your home, and upon completion of a design phase, you'll need a detailed construction proposal with your exact project costs. But before embarking on a design phase, clients need to know potential cost ranges for their project as a baseline feasibility for taking on the work in designing the space.
Costs of your new kitchen consist of two main components:
• Construction and installation costs (PART 1)
• Customer purchased fixtures, appliances and finishes (PART 2)
PART 1: CONSTRUCTION AND INSTALLATION COSTS
Here are some basic elements that will be provided and costed out by the builder:
Demolition and Disposal
The disconnection and removal of the existing cabinets and appliances and their disposal. Removal of dated drywall soffits is a popular component of kitchen remodels.
Carpentry/Prep
• Prep: A good kitchen renovation should include a review of existing walls and ceilings to be sure they are straight and plumb to receive the new cabinetry.
• Floor and subfloor: The floor will have to be prepared for the new floor finish, the subfloor reviewed for integrity, holes and rigidity.
• Doors and Windows: The carpentry may include installation or replacement of new doors and windows.
• Moldings: A kitchen remodel will often include new moldings on doors, windows and baseboards, or crown moldings that need to integrate with the cabinetry.
• Wall openings/structure: About 75% of the kitchen renovations we are doing these days involve the removal of a wall to an adjacent space such as a family room for an open plan. This will require analysis of the wall to be removed for structure and if the wall is weight bearing, a structural beam will need to be installed to support the house above. Of critical importance is that the columns supporting the beams must bear on foundation, column or beam below. This can sometimes mean the need for a column in the basement under the new point load above.
Electrical and Lighting
Sometimes overlooked by a client just starting out imagining their new kitchen is a careful look at the lighting plan and switches and how the layout will relate to the new cabinetry and kitchen. Also, modern appliances have very specific electrical requirements often including a dedicated line. The current electrical code has very specific regulations about Arcfault and GFI outlets. A thoughtful kitchen remodel must include this necessary work in the scope. Much better to consider this out the outset than to realize part way through the insufficiencies of the existing electrical system.
Plumbing
Typically this will include the installation of water and waste lines for the new sink, dishwasher and ice maker lines for the new refrigerator location. Sometimes this line item can get forgotten by clients who are not changing the layout, so they might think there is no plumbing. Even if the pipes aren't being relocated, a licensed plumber will be needed to install the customer's sink, faucet and dishwasher. If the range or cooktop is gas, the plumber will also install this line and hook up the appliance. The valves at the sink and for the dishwasher should be changed as should the sink trap.
Condition of water and waste lines
A high-quality builder will check the condition of existing water and waste lines and factor in his knowledge of the age of your home and other pipes he may observe in exposed areas of your basement. Also, to be checked is the size (diameter) of the waste line (most municipalities require a 2" waste line for a kitchen sink now). Brass water lines and galvanized waste lines should absolutely be replaced in the course of a renovation.
Heating
One of the biggest challenges of kitchens in older homes is that modern kitchens lack open wall space. So often, we are removing a wall between a kitchen and dining room or family room to create an open plan. Any remaining walls we want covered with our beautiful new cabinetry. So where do we put the radiators? The least compatible heating system with kitchens are baseboard heaters, since they need so much wall space, but big free standing steam radiators aren't much better! Often the installation of a forced air hydronic toe kick heater under the cabinets will be a good solution.
Too many times, I've gone into homes where the owner tells me their kitchen is too cold. I quickly identify the reason: someone removed the radiator to make space for cabinets! No matter how good your insulation is, you need to provide a heat source.
Air Conditioning
In homes with central AC or forced air heat, the locations of the ducts must be considered as they relate to the new cabinetry layout. Ducts may have to move to the ceilings or floors or into toe kicks to get them out of cabinetry areas. Soffits being removed will often have ductwork in them, so alternate routing must be engineered.
Sheetrock and Taping
If you've decided to fully gut your kitchen, you'll need new sheetrock and coats of compound for the entire room, or perhaps two rooms if you've opened up the kitchen to an adjacent room. Even if you are not gutting the kitchen, the sheetrock behind old cabinetry will have to be replaced once cabinets and backsplash material are removed and mechanical (plumbing, electric, HVAC) work is complete. Also, wires have to be run from the panel and pipes may need to be relocated, which can mean a little patching in the basement or garage below. So you need some budget for sheetrock in your kitchen renovation.
Flooring
The two most popular flooring products for today's kitchens are hardwood floors and porcelain tile. Interestingly, the cost of these two options is similar. Typically, hardwood flooring will be supplied by your builder and his price will be higher than an installation quote for tile. But once you add the cost of typical porcelain tiles you will often get to a similar price point as installing and finishing hardwood.
Backsplash
You'll want some sort of water and stain resistant surface above your countertops. The most popular finish for the backsplash is to use tile. Some clients are willing to go for the additional cost of continuing a stone counter material up the wall as the backsplash, which is a low maintenance and "bulletproof" option,but much more costly.
Here's a table of things that will be needed as part of your renovation for:
PART 2: CUSTOMER SELECTED FIXTURES, CABINETRY AND FINISHES
Next we'll take a look at the items that are usually purchased directly by the client, or by a designer if one is part of the team on the job. These are items where the client has control over costs based on their selections.
Cabinetry
Probably the most central aspect of any kitchen renovation, cost of cabinetry is affected by layout, interior features, materials, door styles, and finishes. The range in potential cost in cabinetry is very wide.
Cabinetry Cost Range: $20k – $100k. This is a wide range of the expected spend for domestically fabricated, quality, assembled cabinetry.
*You might be tempted to say,"I'll get my cabinets at Home Depot or Ikea to save money." Our company does not work with any "big box" store cabinetry, having learned early on that the potential cost savings is eaten up by multiple trips back and forth to the store for missing and damaged parts, long lines at the "special order" desk, design mistakes, poor quality, the need to assemble the cabinetry (hidden labor cost). We were called in to pick up the pieces of a home depot kitchen years back and check out what we found (see image).
Counter Tops
This is a finish that is best provided under the management of your builder since there will be a process of coordinating the template (measurement), fabrication, edge details, overhangs, seam locations and installation scheduling. Definitely best managed by an expert. However, we've put it in this section because the client selection will be what determines the cost. A budget for stone counters supplied, templated, fabricated and installed is between $100 / square foot up to $200 /square foot. The popular quartzite counters we're seeing these days are closer to the $200 / square foot price point. The client is free to shop this independently of the builder's stone vendor, but they must understand that if they use their own vendor, they are responsible for the ongoing above oversight tasks.
Appliances
Another big ticket aspect of a kitchen renovation that varies very widely is your appliance selection. Budgets for appliances can be anywhere from about $7k and up. At the upper end a very high-end range can cost $8k. Sub Zero Refrigerators can be anywhere from $8k to $15k. The only way to get a real answer for your budget is to start shopping! Don't forget that you'll need a sink and faucet too.
Light Fixtures
Decorative light fixtures like pendants, sconces and chandeliers are also selected and procured by the client (or designer) so don't forget them when putting together your project budget.
Here's a table of things that will be needed as part of your renovation to fill in projected costs for:
Once you have considered the (1) Construction and installation costs and (2) Customer purchased fixtures, appliances and
finishes, and as the construction phase completes, don't forget about painting.
PAINTING: In an open plan design, one has to decide how far the painting scope will go – are other adjoining rooms or hallways affected by the renovation? Will the new color scheme of the kitchen go with colors in the adjoining family room? Many builders will not have painting in their contract, since many clients have their own painters that they have a relationship with already. Some clients even want to do their own painting. It's good to have painting separate from the construction proposal so you have the freedom of choice on the painter as the project comes to completion.
TYPICAL FULL KITCHEN COST RANGE: A good range to have in your mind before embarking on a kitchen renovation is between $60k to $110k and beyond.
Why the big range?
Each and every line above will affect your project cost and scope. But to give you an idea of baseline costs: Here is a sample budget for a construction of a kitchen with a partial demolition where most of the walls and ceilings would be left intact.
IN SUMMARY, HERE'S SOME KEY BUDGET / DESIGN QUESTIONS TO THINK ABOUT THAT AFFECT COSTS
1) Am I moving or removing any walls/partitions?
2) Am I going to change the layout or appliance locations?
3) Am I changing my lighting plan? What is the new plan?
4) Does my electric need updating?
5) What kind of flooring would I like? Stone, tile, hardwood?
6) Do I want to change any doors and windows?
7) What is the condition of the plumbing – does it need updating?
8) How is the kitchen heated? Is it satisfactory? Will the new layout affect radiators?
Concluding Thoughts:
I hope this article has been useful for you to plan a renovation and consider the many elements involved, and start to put together a more comprehensive picture of the scope and costs of a real kitchen remodel. Over the years, we've seen confusion between a "kitchen remodel" and "cabinet replacement." As you can see from the discussion above, while it is the primary visual focus, cabinetry installation is a small fraction of the renovation effort.
If you're an energetic project manager with a sound knowledge of construction a kitchen remodel will put your skills to the test. If you don't have this background in construction and want a smooth, well planned construction phase, you'll need to hire a builder or renovation specialist. The third option of muddling through, stumbling over obstacles and weathering delays doesn't sound like any fun to me!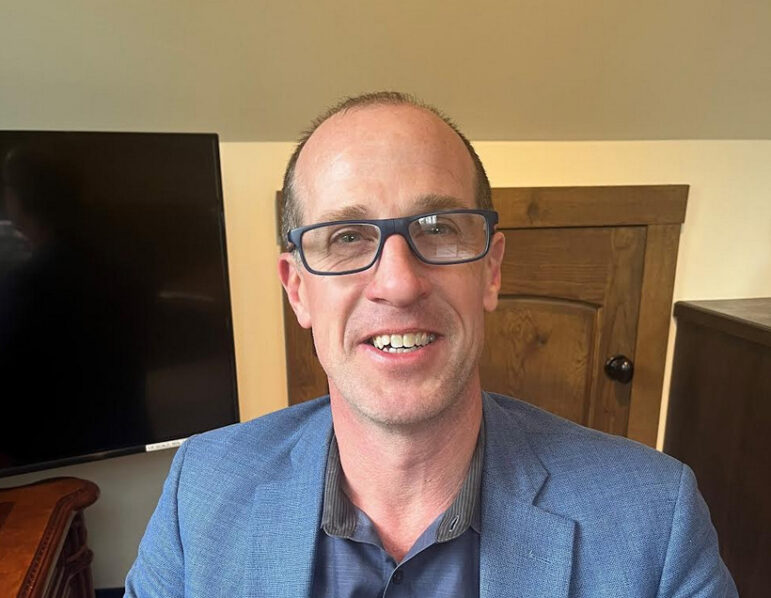 See also:
How Can I Avoid Paying Too Much for My Renovation?
How Do I Select the Best Builder?
Top 5 Remodeling Problems and Their Solutions
Do I Need a Building Permit for My Project?