A familiar face in Town, Sandi Klein has taken her own advice over the years and become something of a brand. That is no small feat in Greenwich, where there are roughly 1,000 agents, and the roads from back country to Belle Haven are paved with dashed dreams of aspiring agents who may not have been adequately committed, outgoing, or organized.
"When you are an independent contractor, it shouldn't matter where you work," Klein said. "I am the brand name. I never got a listing because of where I worked."
Klein's compact little book, "Realtor Rescue: How to be a realtor and still have a life," weighs in at just over 100 pages, and is an amusing read even for those desperately short on time. Her vignettes about difficult buyers, overly-optimistic sellers, and occasional shark-like counterparts were the result of asking colleagues for their horror stories and anecdotes.
Klein recently reflected on four decades spent selling homes. She started Greater Greenwich Properties with four partners in 1984. In 1986 they bought Beers and Hunt, Inc.,  who sold real estate and insurance. Then in 1997, the partners sold to William Raveis, and after a two year requirement to work for Raveis, Klein left to join Prudential. Now Klein is stationed at the top of the hill at 136 East Putnam Ave at Berkshire Hathaway and loves being an independent contractor.
And though the advice that realtors use a calendar and schedule family time and me-time, including grooming appointments in ink may seem like a no-brainer, being at the beck and call of demanding clients is a common trap of newbies and veterans alike. Klein's story of leaving an award ceremony in her own honor to spend time with clients who didn't even wind up buying a house is vivid.
Klein, whose husband passed away several years ago, has two daughters, Andi Grant-Edwards and Mindy Gibbins-Klein, who lives in London and has a book publishing company. Mindy, who bills herself as "The Book Midwife," offers workshops that help writers bring a book to life without the labor pains.
Mindy offers workshops on how to publish works of non-fiction, such as her mother's Realtor Rescue, in 90 days. Klein said she followed her daughter's advice, and with the help of local cartoonist Phil Lohmeyer, whose cheerful lineart illustrations top each of the ten chapters, published a book that can be purchased on Amazon.com.
Each chapter stands alone, so it's possible to skip from chapter to chapter, or even read the chapters backwards, from last to first.
And while emphasizing the importance of listening and coaxing a client to describe what they're looking for seems obvious, Klein explains with examples that when a client has a chance to share rather than listen to a spiel about the wonders of Greenwich, they'll reveal details  about their dream house they might not have been aware of themselves.
Similarly, while chapter 9, on the importance of not spending an entire commission check, and reserving a third for the tax man seems obvious, anecdotes about getting dumped by clients make for a good read. There are the clients who dump realtors after months or years of association if a relative or best friend decides to try on the real estate hat — or even a client who gets their own real estate license, which Klein says is more common than you'd think.
More sage advice — Klein suggests realtors divest delegate tasks they struggle with or just hate, whether that be creating charts and graphs or writing real estate copy.
"Divest yourself of everything that makes you uncomfortable," she said, adding that what she does like to do is write.
"Words are like silk off a spool for me," Klein said, extending advice of what to delegate to knowing when to quit.
In chapter 5, Klein illustrates the importance of knowing 'when to quit.'
Klein relays the story of a colleague whose clients became dear friends while taking forever to pick a house, then haggling for days over the price of their dream house with the seller, negotiating again after the home inspection, and even making demands during the closing, only to throw up their hands and back out of the deal.
Klein said her colleague surmised the couple was too embarrassed to admit that due to a change in job or financial circumstances, they simply couldn't afford the home, and, as it turned out, they went on to use another realtor to purchase a home in another town at half the price.
A corollary to the know-when-to-quit piece, is the advice not to take walk-ins. "I'll do anything for my clients including go to the end of the earth for them," she said. "But I take only referrals." Though some may not have the luxury of waving off walk-ins, Klein's example of a couple, "just out from the city for the day," who called on 20 minutes notice with a request to see some houses is a big red flag.
In chapter 8, titled 'Forget me Not,' Klein gives suggestions of meaningful gifts clients will want to keep after purchasing a home with her assistance. Reinforcing the 'you are the brand,' advice in chapter 2, rather than flowers or a box of candy, Klein suggests giving a coupon for a mailbox, fireplace equipment or, her favorite, an afghan with historic scenes of Greenwich that will always remind the client of their realtor.
Re-emphasizing the fact that it is Klein who is the brand, not the agency she works for, she said she likes to give a client a subscription to a bi-monthly periodical with stories about American family life. Klein says the publisher of the magazine has a filtering system that ensures no other realtor can send the publication to any registered client of hers. The magazine is personalized with the client's name on the inside cover and Klein's name prominently displayed in several places in the magazine as well as on the cover.
"This is my way of being sure that people in my sphere of influence do not forget me," she says in the book. However, Klein warns, for younger couples who are primarily reading online, she advises, "You may want to send out a suitable e-magazine every few months."
Klein wasn't always a realtor. For about ten years she taught speech, foreign language and ESL in the Bronx. Then, for a time she taught English at Port Chester High School, where JoAnn Messina of the Greenwich Tree Conservancy was one of her students.
To order a copy of Realtor Rescue, head to Amazon.com.
---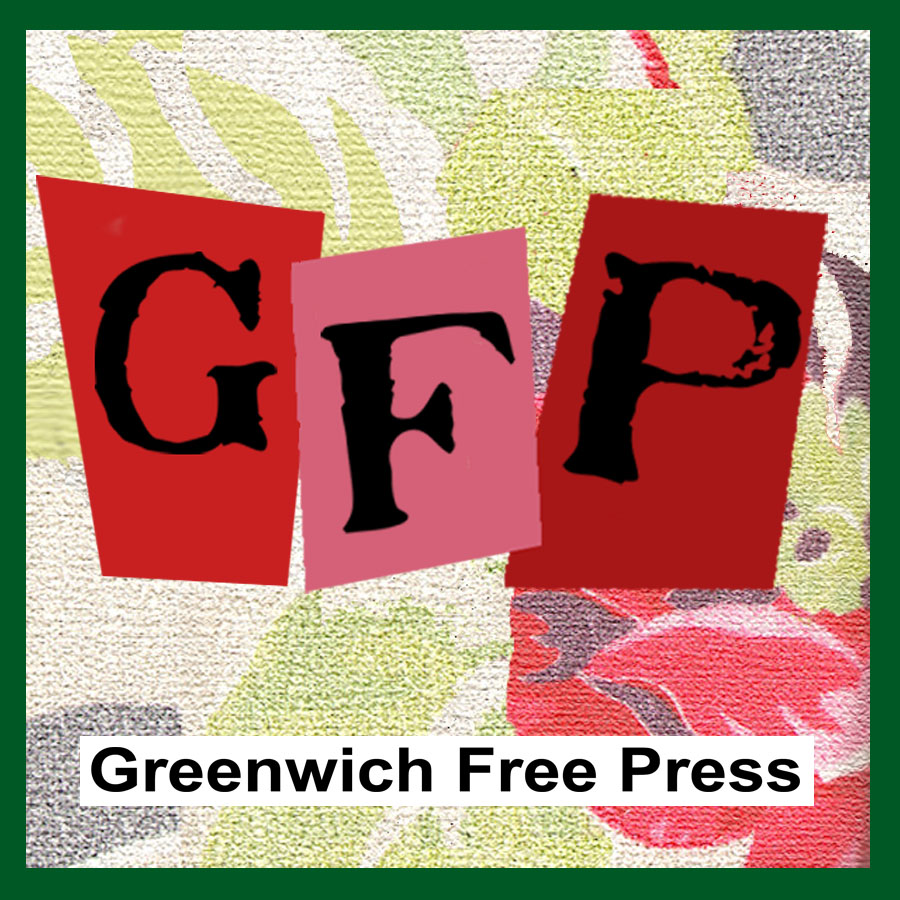 Email news tips to Greenwich Free Press editor [email protected]
Like us on Facebook
Twitter @GWCHFreePress
Subscribe to the daily Greenwich Free Press newsletter.