The high-end designer resale shop, Consigned Couture, has taken up residence in the former Van Driver building at 24 East Elm Street. The building, which was vacant for several years is suddenly bursting with rooms full of shoes — think Jimmy Choo and Manolo Blahnik — as well as handbags, furs, blouses, jackets, dresses.
The store, which has the tagline The Fox that Rocks the Couture Box, operates on a consignment basis with a 50-50 split and minimal markdowns.
Store owner Dolly Ledingham who has been pricing luxury clothing and accessories since 1997 has a keen eye for quality and price points. Ledingham said consigned items are displayed in her shop for three months. After one month customers take at 10% discount. After two months there is 20% off the ticketed price. Any unsold items may be collected by the owner. Price points are 1/4 to 1/3 of retail, depending on how new the item is and its brand.
Step inside Consigned Couture and dive deep into racks of clothing. All clothes are in season, so you will discover racks of leather jackets and wool coats. There are also rows of furs, evening wear, office attire, and evening evening gowns and prom dresses. There is a "couture room," and a room dedicated to pashminas and jeans including brands like Acne, Henry and Bell, Rag & Bone, Rich & Skinny, and Selenes.
Woven through the beautifully displayed array of apparel are vintage pieces and one-of-a-kind separates.
Cerissa Orbegoso works with Dolly doing social media and organizing themes such as #womanswednesday and #throwbackthursday featuring a different designer once a week.
Orbegoso, who is also a social worker in Greenwich, said she enjoys unleashing her creativity at Consigned Couture, whether it be arranging artful displays, photography in any one of the store's social media accounts — Facebook, Twitter @consign_couture, and Instagram — or brainstorming themes based on legendary designers for Throwback Thursdays.
"It's fun to play Carrie Bradshaw and work around iconic wear," Orbegoso said. "It's a never-ending dressing up game."
As she admires a pair of Manolo Blahniks, Orbegoso said it's not uncommon for customers to spend hours in the shoe room.
"They'll often step inside and gasp,'Oh My God, these are the shoes Carrie Bradshaw wore on Sex in the City,'" Orbegoso said, adding that she gets her own kick out of inspecting and trying on apparel and accessories. "The women and men who started these clothing lines are artists in their own right."
Orbegoso, who started out as a customer herself, said that many shoppers are regulars who know the merchandise turns over daily. "Teenagers come in constantly. We see women from 16 all the way up. There are very fashionable seniors. People care about maintaining their look and appreciate quality clothing," she said. "Plus, you can come here and find something you won't see anywhere else."
"It's great because Dolly makes it affordable. These clothes can transform you," Orbegoso said, adding that many customers are regulars and the store even keeps a wish list to help out along the treasure hunt.
A benefit of shopping from gently worn, or used, but sometimes never worn, is the ability to creat one-of-a-kind style. "Anyone can look like a million bucks," Orbegoso said.
Ledingham agreed. "People want beautiful clothes, but don't want to pay outrageous prices."
Ledingham previously operated Consigned Couture out of space on East Putnam Avenue by Asiana restaurant, where parking was tight. At 24 East Elm Street, the building has its own lot and there is parking for customers at both the front and rear of the building.
The move to East Elm, a stone's throw from the former Urban Outfitter building and Greenwich Avenue, is an ideal spot for foot traffic, and Dolly says her selection dovetails nicely with Sophia's at 1 Liberty way, and the two shop owners refer customers to each other.
"I only take specific vintage items. Sophia specializes in vintage. We compliment each other," Ledingham said.
Consigned Couture is located at 24 East Elm Street, just off Greenwich Ave. Tel. (203) 869-7795
Hours: Monday – Saturday, 10:00am to 5:00pm.
Consignments by appointment: Monday – Friday 11:00am – 3:00pm
Online: Consigned Couture (website), on Facebook, @consign_couture on Twitter,  Instagram @consigned_couture_llc.
---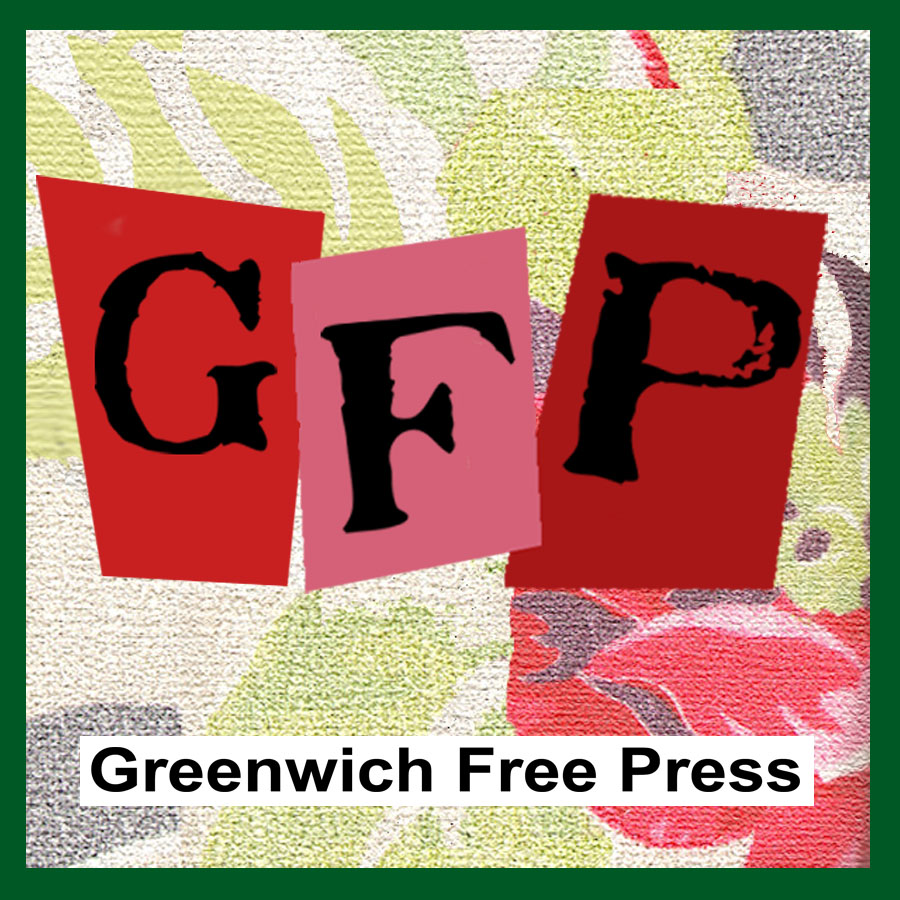 Email news tips to Greenwich Free Press editor [email protected]
Like us on Facebook
Twitter @GWCHFreePress
Subscribe to the daily Greenwich Free Press newsletter.