Puttering about the room over the family garage, small children and the family dog wandering in and out, the man in a plaid flannel shirt and knit cap looks like a cool stay-at-home dad, and, in the moment, he is.
But Pete Francis, a Greenwich native, is a singer, songwriter and producer who became famous when the band he formed in the 1990s at Middlebury College, Dispatch, struck a chord far beyond the dorm lobby.
In fact, Francis had already been at it long before Dispatch played a single note.
"When I was a kid, my friends and I played at the Teen Center in Greenwich. We jammed in my friend's basement," said Francis who went to Riverside School and Brunswick School.
When Dispatch was formed at Middlebury in Vermont, the English major and his fellow band mates, Chad Urmston and Brad Corrigan, got their start in dorm rooms and lobbies. They also recorded four albums together, and required increasingly larger venues to accommodate their swelling ranks of fans.
Francis said that in his early years as a professional musician, money was borrowed from parents and paid back after gigs. "It was a lot of work. Money from a gig went to pay debts or to fix the van or buy new equipment," he recalled.
Though Dispatch broke up, they reunited, and Francis matter-of-factly mentioned that they sold out Madison Square Garden in a  2007 reunion concert. Dispatch is also set to perform at Madison Square Garden in July 2015.
This winter Francis is enjoying a collaboration with another group of musicians. "These guys met at SUNY Purchase and I met them in the New York scene," Francis said, referring to Paul Maddison, Kenny Shaw and Danny D-Bone Golden.
The collaboration, dubbed "The Dragon Crest Collective," performs a mix of funk, rock, and hip-hop, and Francis is particularly excited about Dragon Crest's new CD that features ten songs.
"We're very collaborative," Francis said of the team. "It's so exciting to experiment and try out new ideas."
Flashing  a mischievous smile, like the host of a party that might get out of hand, Francis ushered two preschoolers and the family dog into his "musical office" for a treat.
Two little boys piled into the studio, along with the family's Portuguese Water Dog, "Popeye," this reporter, and Francis' assistant, Charlie Collins, (GHS '10) to watch the Dragon Crest Collective's official music video for, "We are the Grandmaz," to be released on Feb. 17.
"I was improvising," Francis said, explaining the origin of the song. "I kept saying, 'We are the grandmas,' and thinking they are the center of the family and a place to return to. I wanted to celebrate that in a song."
Asked about his own family, Francis, one of four children who grew up in Riverside, said his mother is Swedish and has always been very musical.
"She played guitar and piano, including a lot of Swedish folk songs," he said, adding that his father, in addition to having a career in business, served as US Ambassador to Sweden for a time. "He met my mother in 1959 in Holland at a ball. She came over to the United States and worked in the garment industry," Francis said, adding that it was likely his mother's influence that inspired him to become a musician around the age of 16.
In his studio, Francis also shared the music video, "Nose Dive," that he and the Dragon Crest Collective made in Queens over the course of two days.
Asked whether he gets the equivalent of writer's block, Francis admitted that it does happen. "If I get block I just go over to the drums and start playing. I take a break and then jam a little," he said, adding that more often than not, there are people in his home studio to jam with.
Even when he isn't jamming with other musicians, inspiration can come from objects as mundane as the curtains on the window, or as simple as a toddler's innocent babble.
As he explains his process, Francis crosses the studio and picks up one of the guitars from his collection. "Each guitar has a different sound, style, look, and feel," he said. Showing his guests his vintage Fender Stratocaster from 1964, he said that every guitar has a song in it that wants to come out.
Pressed to explain his creative process, Francis described replaying over and over  a mundane turn of phrase, perhaps setting it to tune. That, he said, was how "We are the Grandmaz" evolved from a throw-away remark to a refrain stuck in his head.
Francis encourages both loyal fans and new fans to turn out on Feb. 27th for the Dragon Crest Collective Vol. 1 CD Release Party with Funky Dawgz, a nine piece brass band whose members met at UConn Storrs.
The event, which will feature an eclectic combination of funk, rock, and hip hop along with some classic Dispatch hits, takes place at The Acoustic in Bridgeport. Tickets.
Listen to "God" from Dragon Crest Collective Vol. 1

Like Pete Francis on Facebook!
Information on Dispatch's concerts at Madison Square Garden in July 2015.
---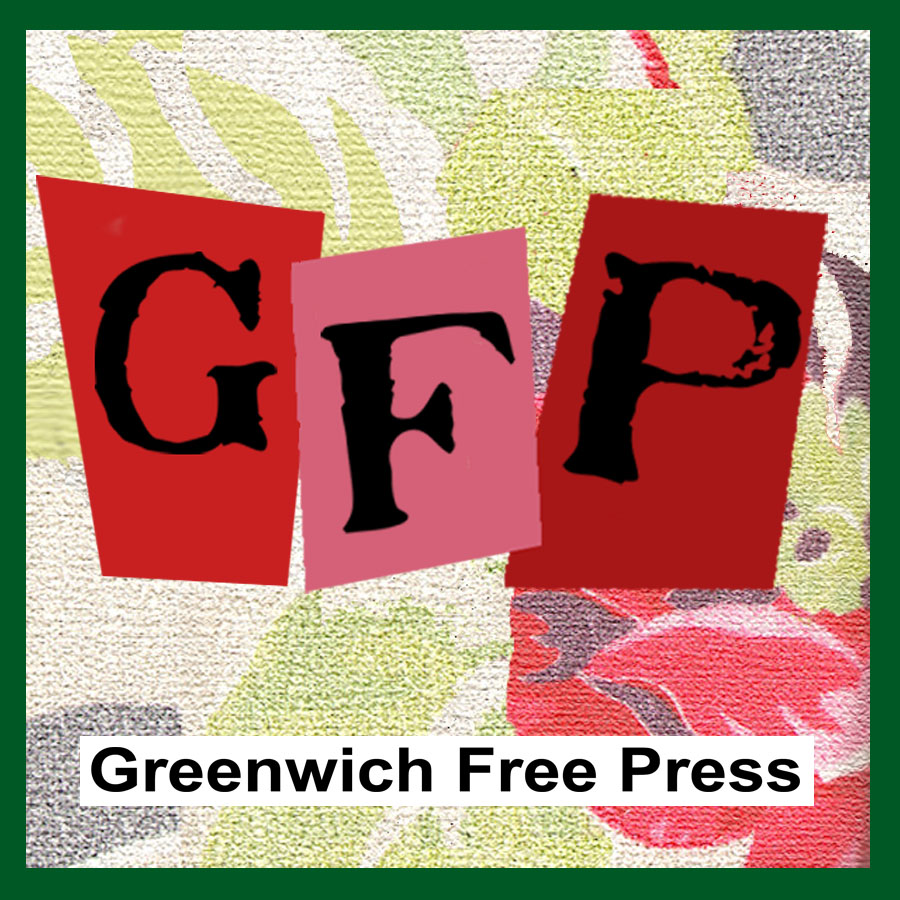 Email news tips to Greenwich Free Press editor [email protected]
Like us on Facebook
Twitter @GWCHFreePress
Subscribe to the daily Greenwich Free Press newsletter.