There is good reason to celebrate this weekend at Balducci's Food Lover's Market in Riverside.
The store has been transformed. The floorspace has been reconfigured to create a prepared food island at the center of the store and the market feels much more airy.
The bakery section will take you by surprise if you recall the previous layout. It's now possible to stop, wide-eyed and take in the sight of beautifully displayed pastries, pies and cakes without getting jostled.
And the new wine and spirits store, which has a separate entrance as required by state law, is a brilliant compliment.
In the wine & spirits store, we enjoyed meeting John Knierim, National Sales Manager for Calvisius Caviar, who was pouring samples of Veuve Cliquot paired with spoonfuls of delicious Calvisius Caviar.
Sound too luxuriant for your wallet? John Coleman who oversees wine and cheese for Balducci's and Eric Gidley, the sommelier for the Riverside store, point out that there are several of Balducci's own label choices priced at $9.99 or $12.99.
Love Wine: Balducci's Offers Great Values at Every Price Point
Coleman said there are great values at every price point and that Balducci's best seller is the $11.99 Pinot Grigio.
"We look for the best of each region," Coleman said, pointing to the Malbec from Argentina for $11.99 and the Sauvignon Blanc at $12.99 from Chile.
All that said, the most familiar faces at Balducci's in Riverside may just be those of the chefs, including Marcia Vasquez, the Executive chef who likes to give credit to her sous chef Julio Lulo. Vasquez said she knows so many of the customers by face if not by name, and knows the local mealtime favorites. "The buttermilk fried chicken," she said without hesitation. "And the turkey meatloaf and the creamy mashed potatoes. All the comfort food, all year round," she said.
"We also always have salmon, but we've added some new items. The mezze bar and olive bar. Plus dishes like the olive and tomato crusted cod filet," Vasquez said, as she packed up small samples of some favorites for this reporter to sample at home. Indeed, the turkey meatloaf and buttermilk fried chicken deserve their MVP status in the display case.
Vasquez worked her way to the top chef spot at Riverside Balducci's after growing up in the Dominican Republic, where, she said her family had to drag her out of the kitchen for her love of cooking. She described always being drawn to cooking, watching her grandmother and mother prepare food. She shared a secret, which is resisting putting too much in the pot. "Sometimes just a little salt will do the trick," she said.
And while Vasquez considered a career in social work for a time, she opted instead for "putting the love" into the cooking instead.
On a more serious note, Vasquez said, "We are very proud of our food." Walking from prepared food island at the heart of the store, she picked up a salad in the on-the-go section. "This is my baby," she said gesturing to the rows of neatly displayed salads in clear plastic containers.
"We see how customers pick up the salads and hold them up to look at them from underneath to see if they're wet, or browning. We do that too. Twice a day," she said. "These salads are always fresh," she said. "People count on it. They have no time. It's all about time. Parents want to have a nice healthy meal for their families, but they just don't have the time."
Say Cheese
The floor layout changes have carved out space for an expanded cheese section with several local cheeses.
Giving Back
Balducci's will match every dollar that its customer donate to the Check-Out Hunger campaign in Greenwich through December up to $1,000. The campaign benefits the Connecticut Food Bank.
Balducci's Food Lover's Market is located in Riverside at 1050 East Putnam Ave in Greenwich. Tel (203) 637-7600.
Like Balducci's on Facebook
Follow in Twitter @Balduccis
---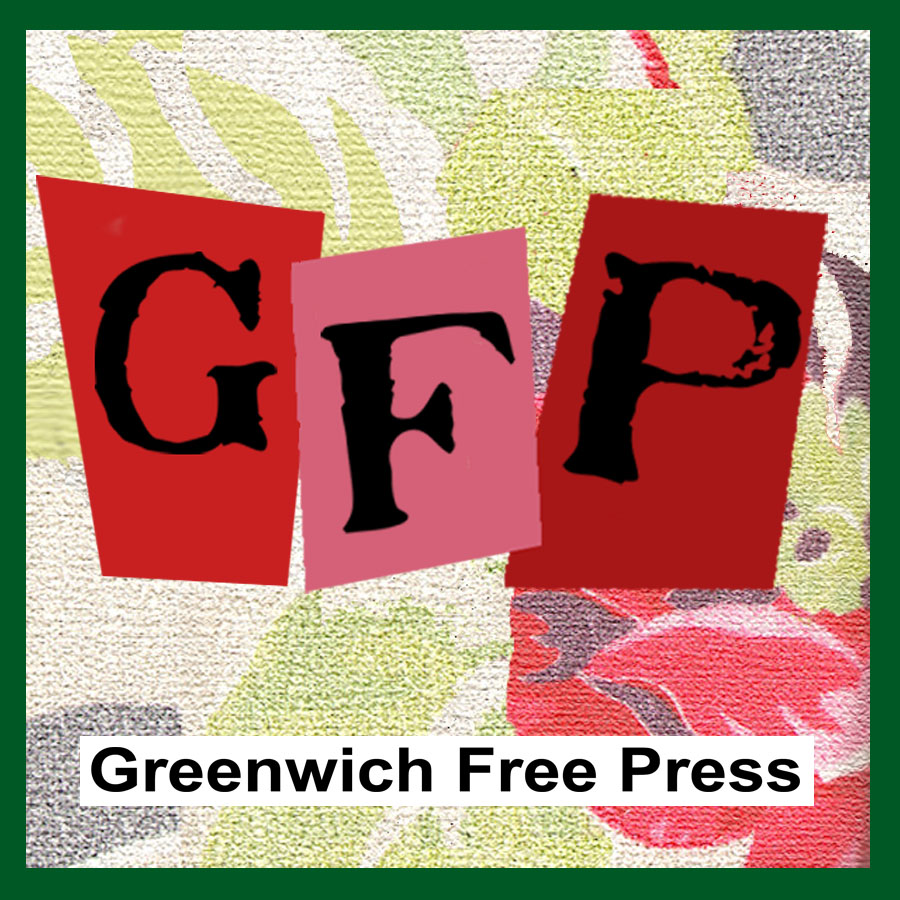 Email news tips to Greenwich Free Press editor [email protected]
Like us on Facebook
Twitter @GWCHFreePress
Subscribe to the daily Greenwich Free Press newsletter.