To the Editor:
It has been a privilege for me to meet so many fellow Greenwich residents in the 150th District. I have spent time speaking with business owners, commuters, seniors, students, parents, and the many professionals and volunteers who make valuable contributions to our community in areas varying from transportation to social and youth services, conservation and our school system. For those I haven't met, I appreciate this opportunity to explain why I am running and where I stand on the issues. When people ask me why they should vote for me, my answer is simple: I have the qualities that will make a real difference for Greenwich in Hartford:
* I have the right experience. My legal training, professional background, public service and board participation have prepared me to be an effective representative.
* I am a fiscally responsible Democrat with a record to prove it. While on the RTM, I scrutinized spending to ensure transparency and accountability.
* I am the only candidate who can give Greenwich a voice in the majority where decisions are made. Electing me would change the status quo and give Greenwich the influence we need to see a return on our tax dollars.
* I have a record of collaboration and bi-partisanship. If elected, I will work closely with our returning Republican representatives on the issues that matter to Greenwich.
I am seeking this office because I care about Greenwich and our incredible community. My husband and I chose to move to Greenwich because it is where we wanted to raise our three children. It is also where he built his business over the past two decades. Like so many of my neighbors and friends who moved here with their own young families, I am committed to Greenwich, its residents and our future. That is why I put my name on the ballot and served 6 years on the RTM – our local legislative body. My service on the RTM Finance, Labor Contracts, Budget Overview and POCD Implementation Committees – and my interaction with residents from all across the town – has given me a valuable perspective on the issues facing all of Greenwich, especially as I look to represent our town in Hartford.
My time on the RTM followed many years of public service where I gained meaningful experience in transportation, environmental issues, economic development, real estate matters, and in drafting and analyzing legislation. After graduating from Cornell University, I worked for the City of New York's Parks Department and Mayor's Transportation Office. I earned a law degree from the University of Chicago Law School and went to work as a real estate attorney at two New York law firms (Weil, Gotshal and Stroock). I soon re-entered government service by working at the Metropolitan Transportation Authority – which oversees the operations of Metro-North. After 9/11, I joined the Downtown Alliance
– an organization dedicated to the commercial and residential renewal of lower Manhattan. I also serve as a director and Board Chair of an acute and long-term care facility for seniors, so I am particularly sensitive to the challenges faced by our seniors as they age in our community.
Through my professional experience and public service, I have developed a distinct understanding of government's role in shaping the environment in which we live, as well as in caring for the vulnerable. I understand – and have personally experienced – the importance of providing efficient, effective services with limited financial resources. These perspectives – along with my other life experiences – have shaped both my immediate and longer-term goals for our community and our state.
I grew up not far from Greenwich in Ardsley, N.Y. and attended my local K-12 public schools. My father was a doctor who worked most of his life in the Bronx. He was available – day and night – to provide care and comfort to his patients. His parents owned a mom-and-pop flower shop in Brooklyn, and they were so proud of their son for achieving the American dream. My mother was a public school teacher and the daughter of immigrants from WWII Europe. She continues to be a role model for me in her generosity and empathy for others. My values of hard work, commitment to community, personal integrity and compassion developed from the examples set by my parents and grandparents.
My many conversations with residents and businesses these last several months have focused on the big-picture issues facing Connecticut: the economy, our infrastructure and education.
After suffering a damaging blow in the recession, Connecticut has started to diversify and re-invent its economy. Maintaining existing jobs and a continued focus on job creation are both essential to grow our state's economy. I will do all I can to support our businesses – small and large – and make sure that Connecticut is a welcoming place for them to invest. I also know that we must be vigilant in Hartford about future spending and pension costs. Having input into our town's $350 million operating budget showed me how to question and challenge spending assumptions and the importance of transparency and accountability. I will do the same in Hartford, because I want to see our state government operate as efficiently as possible with our taxpayer dollars.
---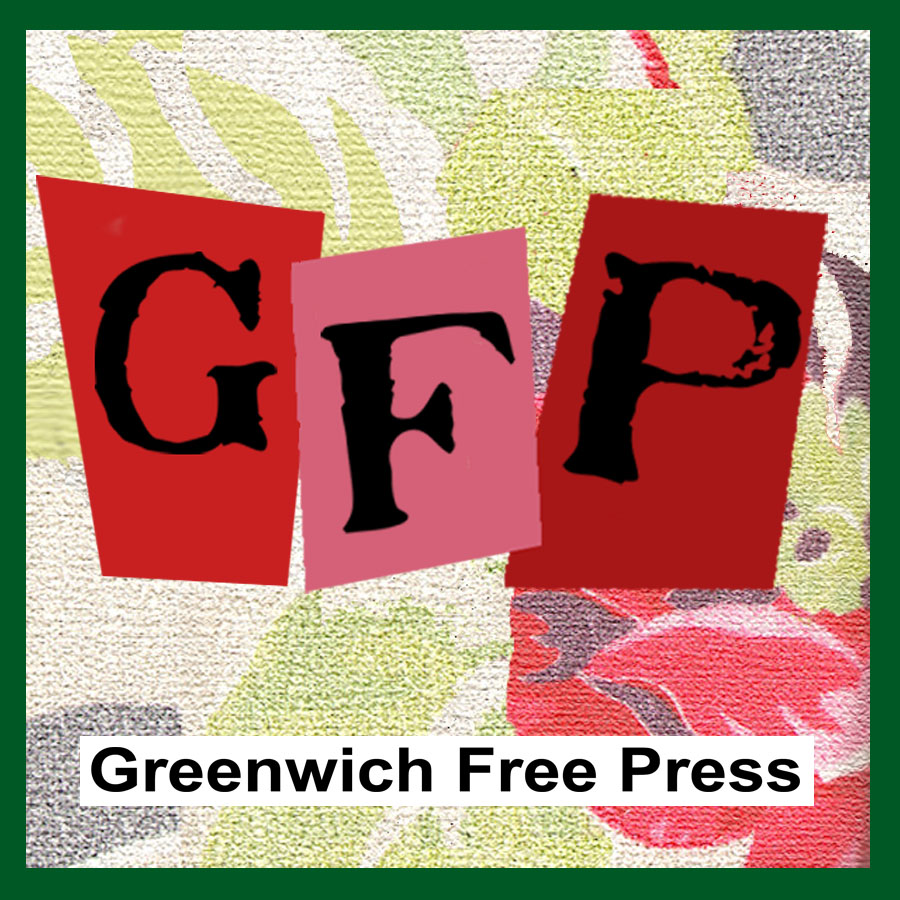 Subscribe to the daily Greenwich Free Press newsletter.
---
The vitality of any economy relies to a great extent on the quality of its infrastructure. Connecticut needs to take action to address the years of neglect. With my background in transportation and experience working with the MTA, I will do all I can to hold Metro-North to account for safe, fast and reliable service. We also need to make ongoing, strategic capital upgrades to our roads and bridges and look for innovative ways to reduce highway congestion. After all, we are the economic engine of this state, and our state can't afford to ignore our infrastructure any longer.
Another important issue to us all – and a key pillar of Connecticut's future economy – is ensuring that we provide all of our students with access to an excellent and affordable education. I know from my parents and from my own experience that education is the path to opportunity. For this reason – and because it is right thing to do – I will be a tireless advocate for our public education system, from Pre-K through college.
I also understand the challenges faced by our seniors each and every day. My own grandmother, Helen, who turned 100 this year, still manages to live independently, with support from her loving family and dedicated caregivers. As an RTM member, I was a staunch supporter of the mission of Nathaniel Witherell and voted in favor of the recent renovations. Knowing that our seniors strive to lead healthy, safe and independent lives, I will fight to maintain funding for important home-care and transportation services, while working to keep electricity and basic landline phone service affordable.
But, that is not the whole picture. Our residents have also expressed concerns about our environment, women's rights and gun safety. I want you to know that I will act to preserve our natural resources for future generations, working to balance the needs for both commercial and recreational use. I will uphold laws that support women's rights to privacy and their reproductive freedoms, and I will fight against bills that seek to limit these rights. And, I am a strong supporter of the recently adopted gun safety laws and will oppose any attempt to weaken their provisions.
To sum up, each election year, we are usually faced with a choice: vote for change or vote for experience. In this election, if you choose me, you will get both. I am your only chance to get a fiscally responsible state representative that can have a direct impact the Democratic majority. I will be a positive force for change, because, as part of the majority, I can help shape the agenda, craft the legislation, and make sure that our town's priorities are front and center. I have the skills, professional expertise, and values that we need in Hartford. A vote for me will send the message to the Democratic majority in Hartford that Greenwich wants to be heard.
Thank you, and please vote for me on November 4th.
Jill Oberlander
Note: The deadline for letters to the editor of Greenwich Free Press is Wednesday Oct. 29 at 9:00am