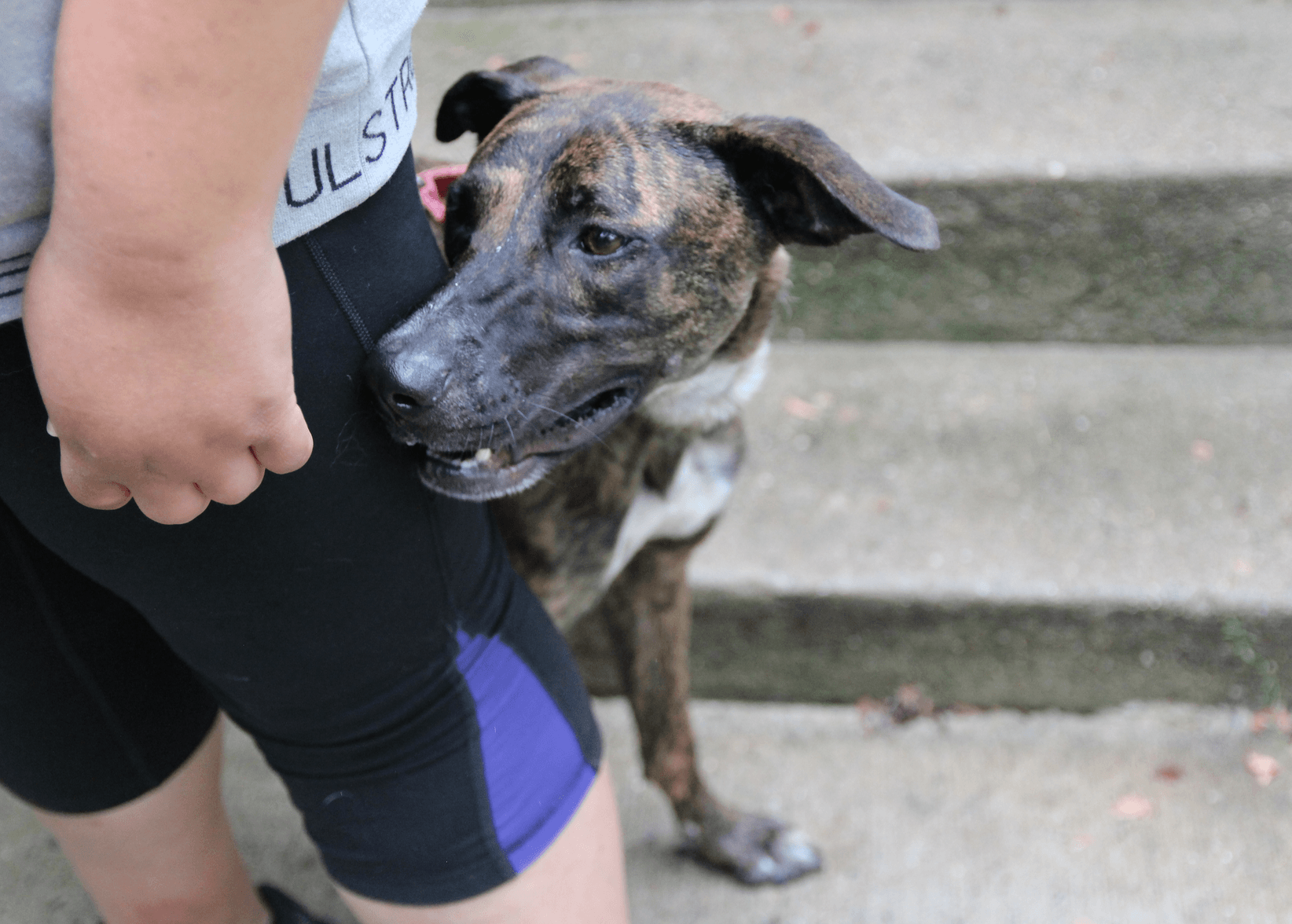 Meet "Wednesday," a short-haired brindle Greyhound-Dutch Shepherd mix who came to Adopt-A-Dog in February from Miami where she was found with a broken leg.
Shelter & Behavior Manager Tara said Wednesday – yes, she arrived on a Wednesday – had to keep very still for a long time during her recovery, but is in great form now and enjoys showing off her super model legs.
She also said that brindle dogs are the hardest to adopt, which is sad because we think brindles, with their black and brown ripple pattern, are beautiful.
Wednesday is very smart and enjoys agility training.
"She likes dock diving and catching Frisbees," Tara said. "She is both kid and dog friendly, and is only two years old."
You can meet Wednesday this Saturday, August 18 from 9:00am to 4:00pm at Adopt a Dog's Clear the Shelters event, which is part of a nationwide adoption event. During the event adoption fees will be waived.
For a smaller shelter like Adopt-A-Dog, Clear the Shelters is a fantastic opportunity to reach new adopters. Having even just one dog go home that day is a step towards clearing the shelter.
Adopt-A-Dog's mission is to save, socialize and secure loving homes for unwanted or abandoned dogs. Clear the Shelters helps them work toward accomplishing that mission.
Please send all interested inquiries to [email protected] or (914) 273-1674.
See also: