By Leslie Yager
So many readers responded to the recent Greenwich Free Press story about Ricky the Greenwich chicken who recovered from a head injury on Augustine's Farm and became the farmers' pet.
On Saturday, this reporter returned to the farm to follow up on the unlikely celebrity.
After finding Ricky, one of 30 chicks Kathy Augustin had originally ordered last July from an Iowa hatchery, lying on the floor of the hen house, alive but unable to get up, she brought the bird to her veterinarian.
Ricky gradually recovered and regained her ability to walk. She enjoyed following Kathy around the farm house all winter, chatting amicably with her as she cooked and puttered. Farmer John and friends including Linda, Walter and Mark joked that Kathy wouldn't want to return Ricky to the hen house in the spring, but she did.
Well, she tried.
"I brought her out to the hen house and put her down right in front of me and expected her to be accepted by her sisters. But, oh, no," Kathy said, describing how five chickens bee-lined toward Ricky and started pecking at her. "She had an aura about her. They sensed she was different and they did not want her."
That was it. Kathy scooped Ricky up and got her out of the hen house.
Since that day, Kathy said Ricky has taken a liking to "Petey," a Leg Horn White Rooster who is blind in one eye. "He can't see the enemy coming," Kathy said sympathetically. Petey is currently living in an outside cage now that the weather is nicer. Ricky likes to hop up on the table next to Petey and chat with him, according to Kathy.
"I'm thinking I'll keep them next to each other and they can keep each other company," Kathy said. "But I might get diapers for Ricky for in the house," Kathy said, considering her options. "I have a friend who keeps a goose in the house and there are special diapers you can get."
Greenwich Free Press will keep readers up to date on Ricky's celebrity star turn.
Augustine's Farm is now open daily from 9:00a.m. to 4:00p.m.Kathy and John are selling flats of pansies for $15.00 as well as eggs, including Ricky's, which come in wonderful shades of tan and green, perfect for Easter. Kathy also sells honey from her own bee hives.
Augustine's Farm is located at 1332 King Street in Greenwich. Tel. (203) 532-9611.
Related Stories:
A New Twist on Easter Eggs: Freshly Laid Eggs from a Greenwich Farm
A New Twist on Easter Eggs: Freshly Laid Eggs from a Greenwich Farm
____________________________________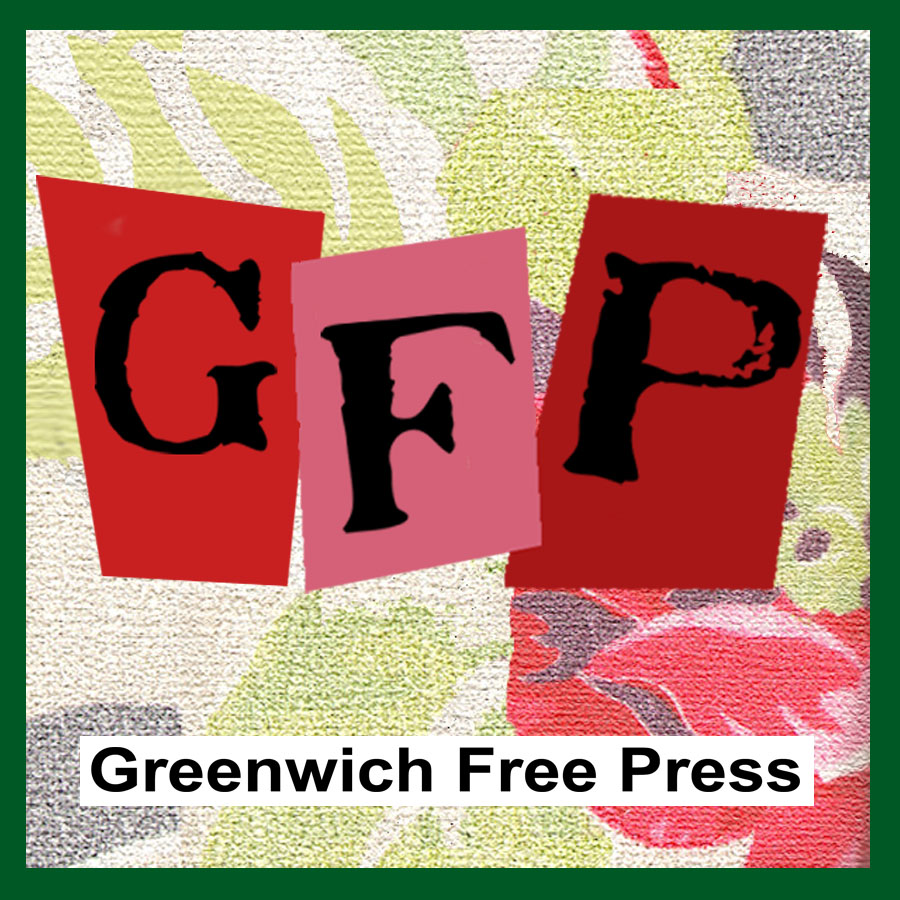 Email news tips to Greenwich Free Press editor [email protected]
Like us on Facebook
Twitter @GWCHFreePress
Subscribe to the daily Greenwich Free Press newsletter.