Art, Craft or Magic? The Flinn Gallery at Greenwich Library invites you to decide for yourself by visiting the show Of Art and Craft which runs until December 6, 2017.
Could it be ART is communication of an idea or emotion, while CRAFT is the physical manipulation of material?
Nine artists display creations of glass, clay and fiber, substances traditionally considered "craft materials," but worked with such talent, imagination, and skill that the resulting pieces are unquestionably works of art.
All contribute to the rich variety represented in this exhibit as the artists perform a transformation and create memorable, eye-catching pieces.
The 'artistic' element comes from the passion and expression that goes into the craft.
The show features glass works by Kathleen Mulcahy, Josh Simpson, and Adam Waimon; clay sculptures from Jocelyn Braxton Armstrong , Susan Eisen, and Phyllis Kudder Sullivan, and fiber explorations by Emily Barletta, Norma Minkowitz, and Ellen Schiffman.
When the ordinary becomes something extraordinary ~ it speaks to your heart.
Curator Leslee Asch mentioned "It was very gratifying to see that in a crowded opening (over 200 attendees) people were taking their time and really appreciating the work. And, it was great to have 7 of the 9 artists at the opening. Each of them spoke eloquently about their work and process."
"An evolution in craft is now seen," believes fiber artist Ellen Schiffman. Each of her works captures a sense of wonder. She combines traditional and experimental techniques to transform common materials; working lately in light, neutral tones that offer textures and shadows.
"I let the work flow through my hands, and intuition guides me," explains Susan Eisen about her hand-built clay sculptures.
Crafts come out of the mind, and need considerable practice to come out with world-class forms. Skill in craft can be acquired with vast experience.
In this show, craft artists elevate their results to a sphere beyond the ordinary. We can see that a truly great piece of art demonstrates a high level of craft skill in addition to artistic flair and concept.
Leslee Asch and Barbara Richards are the curators of Of Art and Craft.
Flinn Gallery is a not-for-profit and volunteer-run gallery featuring 6 art exhibits annually in all mediums from a wide range of periods, visions and techniques.  Artwork is for sale and commissions from sales support the programs of the Friends of Greenwich Library.
Flinn Gallery is open daily Mon-Sat 10-5, Thurs. until 8, and Sun. 1-5.  Flinn Gallery, Greenwich Library, 2nd floor, 101 W. Putnam Ave., Greenwich CT 06830, tel. (203) 622-7947.  Free and open to the public. Free parking is available.
Events:
Sunday, November 5 at 2pm – Artist Talk in the Gallery: Susan Eisen, Norma Minkowitz and Ellen Schiffman.
Saturday, November 18 from 10am – 4 pm – A One Day Tax-Free Affordable Craft Sale of items priced below $300. Come shop at this exciting one-day sale of affordable and unique jewelry, ceramics, felt vases, scarves and glassware by carefully chosen artisans. Do your holiday shopping early…for friends and family; and find something hand-made for yourself!
All purchases of art in the gallery will be tax- free as well.
---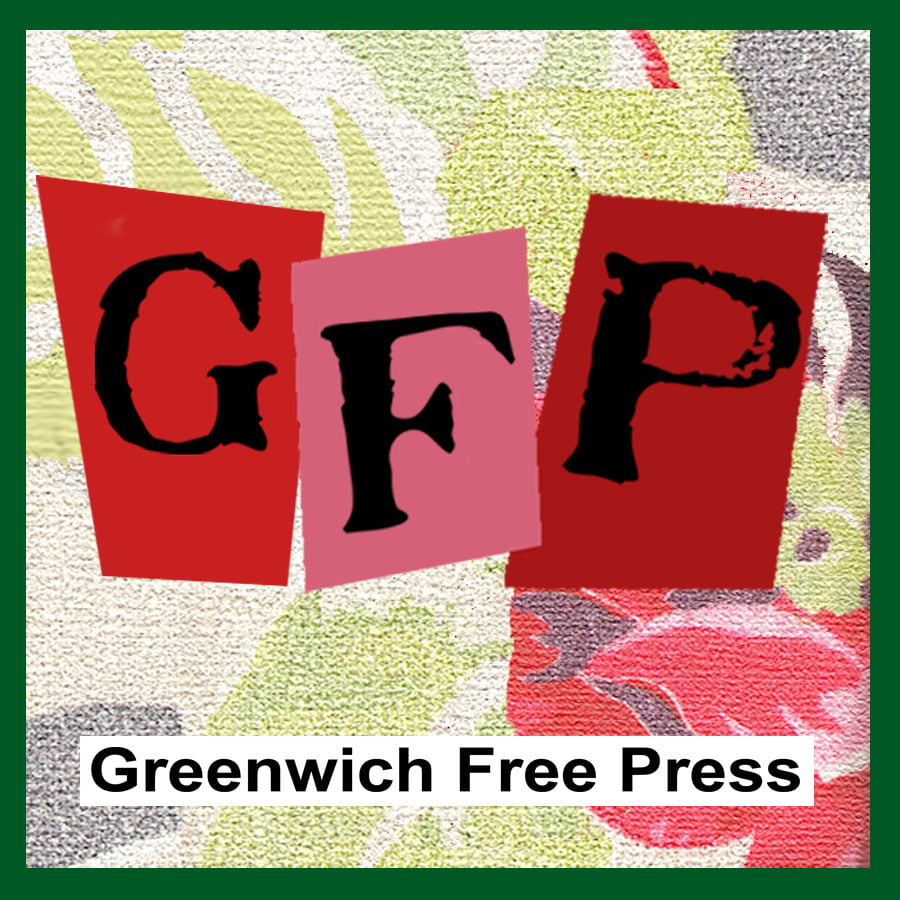 Email news tips to Greenwich Free Press editor [email protected]
Like us on Facebook
Subscribe to the daily Greenwich Free Press newsletter.