Flinn Gallery, Greenwich Library is proud to present Cambodia: Looking Back on the Future. The opening reception is this Thursday evening, 6 – 8pm and runs through June 14, 2017.
This breathtaking exhibit takes a deeper look at contemporary art in Cambodia, exploring notions of time, identity and history. Central to all the works selected for the exhibition is the human figure. The figure, like in traditional art forms, is an important device for many artists to assert personal narratives, implying significance and meaning in the context of larger historical events.
In 1975, Phnom Penh fell to the Khmer Rouge, who for five years destroyed the country and the culture, and brought a screeching halt to all development. This exhibition proposes to present works by Cambodian and diaspora artists that investigate the complexity of war and resilience.
This exhibition will present a selection of contemporary works by 11 artists, in a variety of medium, that are rooted in personal narratives and look not only at the legacy of trauma but also peace. In addition, a program of films, talks, a book discussion, and a musical performance will provide a framework to understand the context in which the works were made.
Artists include: Anida Yoeu ALI, YIM Maline, Marine KY, OEUR Sokuntevy, Chath PIERSATH, HENG Ravuth, LEANG Seckon, NEAK Sophal, LIM MUY Theam, CHOV Theanly, and KONG Vollak. (Cambodian family names are generally written in all caps and are listed first. However, diaspora artists list their family names after their first names.)
During the course of the exhibition, the gallery will present several public programs including film screenings, talks and performances that will further expand on topics that are important for understanding and appreciating contemporary art in Cambodia today. All programs are free and open to the public. Artwork is for sale and commissions help support the programs of the Friends of Greenwich Library.
EVENTS:
Thursday, May 4:
Opening Reception
6:00 – 8:00 pm / Flinn Gallery, Greenwich Library 2nd Floor
Friday, May 5
The Missing Picture Film    
8:00 pm / Cole Auditorium, Greenwich Library
In this Academy Award nominated film, filmmaker Rithy Panh uses clay figures, archival footage, and his narration to recreate the atrocities Cambodia's Khmer Rouge committed between 1975 and 1979.
The Flinn Gallery will be open for Art Lounge prior to the film, from 6:00 – 7:45 pm
Saturday, May 6
Cambodian Music Concert
3:30 pm / Cole Auditorium, Greenwich Library
This concert showcases the breadth of Cambodian music, from popular mahaori songs, to music used for weddings and dance performances, to the innovative ways some musicians are experimenting with musical traditions.
Sunday, May 7
Thing the Foot: Meaning through Humor and Wit in Cambodia
Curator Talk
1:30 pm / Second Floor Meeting Room, Greenwich Library
Talk by Dana Langlois, Co-Curator of Cambodia: Looking Back on the Future.
…and
Never Fall Down
Book Discussion
3:00 pm / Second Floor Meeting Room, Greenwich Library
Based on the life of Cambodian peace advocate Arn Chorn-Pond, Never Fall Down is the story of how one Cambodian boy survived the horrors of the Khmer Rouge regime.
Talk by Arn Chorn-Pond and author Patricia McCormick. 
Saturday, May 13
Single Break Pot – Performance Art by Amy Lee Sanford 
11:00 am / Flinn Gallery, Greenwich Library
Sitting in a clearly defined circle of cloth on the floor, Amy will break a traditional clay pot and meticulously glue it back together.
and…
Art in Post-Conflict Cambodia: What that Means Today
Panel Discussion
3:00 pm / Cole Auditorium, Greenwich Library
This panel discussion will explore the context of artists and culture in Cambodia today. Moderator: Rachel Cooper; Panelists: Dana Langlois, Phloeun Prim, Amy Lee Sanford and Toni Shapiro-Phim
Saturday, May 20
Don't Think I've Forgotten: Cambodia's Lost Rock and Roll '
Film/ Q&A
2:00 / Second Floor Meeting Room, Greenwich Library
Through the eyes, words and songs of its popular music stars of the 50s, 60s and 70s, Don't Think I've Forgotten: Cambodia's Lost Rock and Roll examines and unravels Cambodia's tragic past, culminating in the genocidal Khmer Rouge's dismantling of the society and murder of two million of its citizens. Q&A with Filmmaker John Pirozzi following the film.
This exhibition has been curated by Debra Fram and Barbara Richards of the Flinn Gallery and Dana Langlois of JavaArts, Phnom Penh.
Admission to the gallery is free and events are open to the public.
Gallery Hours:
Monday – Wednesday 10 am – 5 pm Thursday 10 am – 8 pm
Friday, Saturday 10 am – 5 pm Sunday 1 pm – 5 pm
Flinn Gallery is located on the 2nd floor of Greenwich Library, 101 W. Putnam Avenue, Greenwich CT 06830; http://flinngallery.com 
---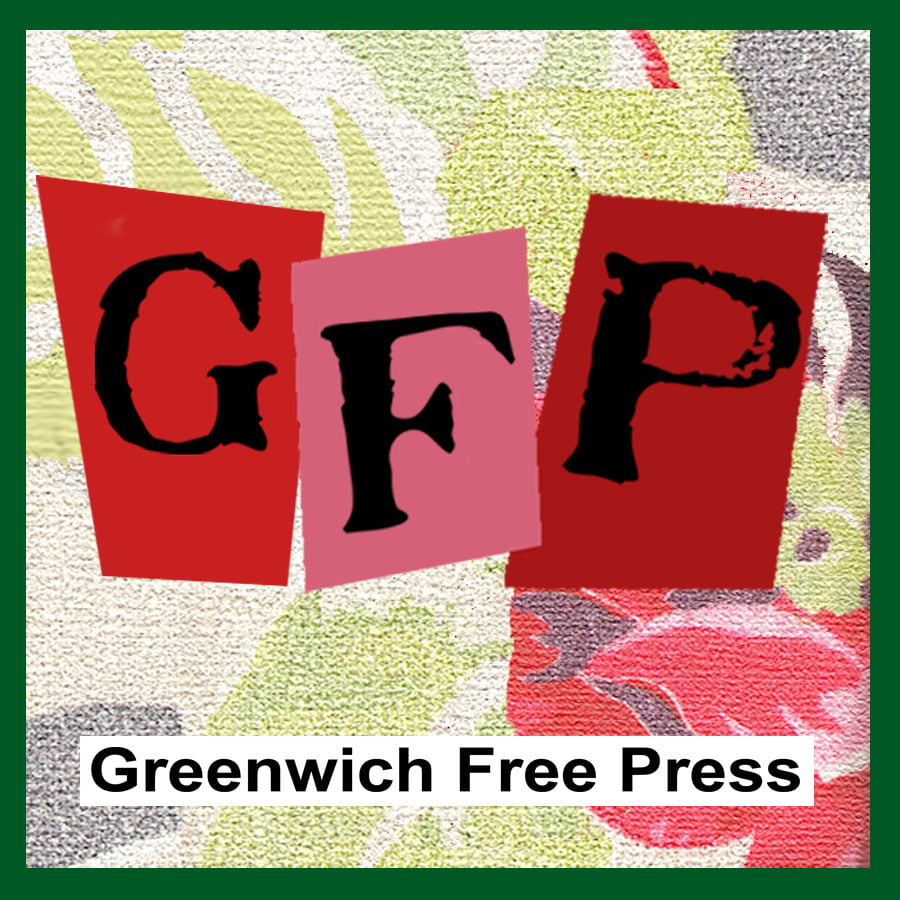 Email news tips to Greenwich Free Press editor [email protected]
Like us on Facebook
Subscribe to the daily Greenwich Free Press newsletter.