Meet Aleksandra Moch, an environmental analyst for the Town of Greenwich. This fall she is working to launch a pilot composting program at Riverside School and Eastern Middle School.
Why? Ever wonder how much the Town of Greenwich spends to collect the leaves we rake into tidy piles? According to Moch, leaf removal costs the Town roughly $325,000 a year, which she points out is unnecessary.
"This great resource is going to waste, but if you capture them on your property, you have the value," she said, adding, "Nature takes care of recycling in the forest. Over time leaves become soil in a natural process."

Another benefit of composting leaves is that is takes them out of the trash. Ms. Moch, who is from Poland knows something about composting and recycling.  "We had no trash pick up growing up in Poland. We had to find ways to deal with trash. Compost was a given. It was not a choice," she said.
"We're simply running out of space. We're becoming more densely populated. The earth is not growing," she said.
Besides, she said, "It's black gold, why pay to have it removed? It's a great resource that's going to waste, and we're spending money on fertilizers unnecessarily."
Moch is very enthusiastic about starting the school pilot programs, though, she said, the idea for the composting program actually came from the Dept of Public Works. They recognized that the town spends so much money on leaf pickup and asked the conservation commission to look into a composting initiative.
Moch has met with the school principals to brainstorm ways to engage the teachers and students. To create compost, she explained, you need nitrogen and carbon. Kitchen scraps, or, in the case of the two schools, cafeteria scraps, provide nitrogen, as do grass clippings.
"Food is alive," Moch said, adding that Greenwich Country Day and Greenwich Academy they are already recycling food in their cafeterias.
"If you have a good combination of nitrogen and carbon, the organic matter will decompose very quickly and you can use it for soil amendment," she said.
The pilot program will start in time for leaf season, according to Moch, who added that the Town's Parks & Rec department will lead by example. "They will shred leaves into the lawns as they mow at the two pilot schools. The excess leaves will be picked up."
In the spring, Moch  is envisioning a "Compost Harvest Festival" with demonstrations on uses for compost.
"You can bag it and sell it," she said, adding that there are multiple ways to get students involved, including clubs at each school, with poster, book mark and t-shirt design contests.
The project also dovetails with school curriculum. The 6th graders at EMS will learn about compost in association with decomposition.
The second graders will have worm bins, but there will also be training in the cafeteria so that students can bring the message home.
The pilot program means there will be an extra bin in school cafeterias, so in addition to the trash and recycling bins, the composting program will reinforce the importance of putting all items in their proper place.
"Hopefully this will become second nature by the time the students get to high school," Moch said, with a nod to the longstanding problem of trash in the student center.
Moch said that at EMS, student clubs will layer leaves and food scraps, mixing nitrogen with carbon to create compose. "They will measure the temperature, weigh the scraps, and graph the changes," she said.
"If this is put in place carefully, it will go a long way to decreasing the amount of trash we produce," she said, adding, "We can't keep throwing this much away every day," she said. "We're talking leaves now, but there's no reason we can't keep uneaten food out of the trash too."
Not only are leaves organic matter that breaks down over time, but the leaves are a hazard on the road. By the time those leaves are picked up, they're often fouled by dog doo, motor oil and other pollution.
"On the street, the leaves soak up runoff," Moch said. The leaves also get in the way of traffic and, if snow and freezing temps come early, there are other hazards and expenses involved.

"Mother nature recycles the leaves. We can do it too." – Aleksandra Moch, Environmental Analyst, Town of Greenwich
Looking beyond the fall leaf composting pilot in the two Greenwich Schools, Moch is also hoping to organize workshops for professional landscapers and property owners.
See also:
The End of Litter in GHS Student Center?
---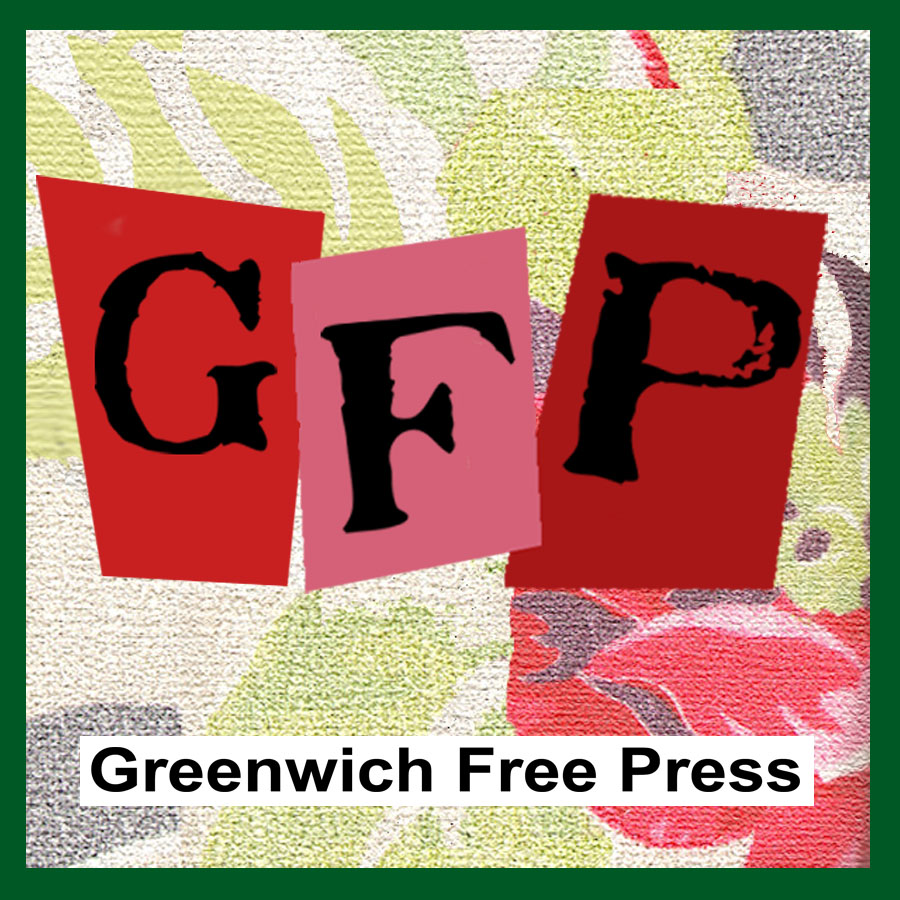 Email news tips to Greenwich Free Press editor [email protected]
Like us on Facebook
Twitter @GWCHFreePress