Juliana Collamer wants to inspire young people to get involved, and she has just the plan to do it.
As the young and enthusiastic Executive Director of local non-profit Volunteers on Call, Juliana is now launching the Youth Service in Action fellowship.
The fellowship is a unique opportunity that seeks to provide a pathway for students who are looking to assume leadership in their community service endeavors.  Recently I had the opportunity to sit down with Juliana and discuss how she got involved with Volunteers on Call, what led her towards nonprofit work, and all she hopes for our community to gain from Volunteers on Call's newest endeavor.
Juliana hopes to select a total of twelve Youth Service in Action fellowship participants by the end of August, of which she has already chosen six.  She explains, "We're not looking for students who are just looking to add something else to their resume.  I know at the high school the athletic community is so strong, the music community is so strong, what I'm really looking for is the extremely smart determined students who are interested in service and want to make service a larger part of their life."
According to Juliana, an unfortunately common outlook on service in high school is that, "community service becomes something that you do on your free time, kind of by yourself, and you do whatever you want and as long as you get it done, that's fine."
This is a large focus of the program, as she explains, "We're looking for students that are really interested in creating that community of youth service, and who are looking to become leaders in their community in a certain issue area.  I've loved that the applicants we've had so far have had a very wide range of interests and experiences."
Interests represented in the applications include arts, politics, and poverty, a range that she sees as a critical component in fostering a rich community. She says, "We're looking for students that have passions outside of service, but that want to channel those passions through a service lens."
The overall plan for the year is already being influenced by the applications themselves, as Juliana incorporates what the students are looking for and what they are interested in learning into her plans.  This plan divides the academic year in half:  the first half of the year, "students will all work together on a group service project.  They'll explore different issue areas, so we might talk about hunger and homelessness, women's health, global education, any variety of things, and also talk about the more practical side of philanthropy:  how do you fundraise, how do you apply for grants, how do you spread the word that you're hosting some sort of event.  I think it's a shame that's something you don't learn in a class, but in the real world those are skills that are very helpful.  The issue area will come from the students and what they agree they all want to focus on as an issue, and then the second half is really more focused on each individual student."
The second half of the year focuses on implementation and applying skills.  So while the first half centers on a group project, in the second half each student will create his or her own project and "be responsible for the full picture".  In the group project one or two students might focus on different parts of the project like marketing or fundraising, while in the second half the student takes on all these responsibilities for him or herself.  She offers up potential examples of all the directions this might lead on an individual basis, for instance if a student wants to raise awareness on mental health through a photography exhibit, or if a student interested in politics wishes to start an advocacy campaign on the spread of global education.  "That's much more focused on the individual and each student gets to decide for themselves what issue area they're going to focus on and what they're going to do to make a real change," Juliana explains, saying a line she keeps returning to is, "We want to go beyond the bake sale."
The program will meet every Tuesday night in the YWCA for an hour, which will be supplemented by homework assignments.
Juliana will be functioning as the program facilitator, meaning she plans and implements the lessons and is available to the students throughout the week.
The fellowship is heavy in individual responsibility, particularly in the second half of the year.  "I'm looking for students that are really able to put the time commitment in, because there will be big responsibilities to handle," she explains.  "I think when you give students the opportunity and it's something they're passionate about they will rise completely to those responsibilities.  It's a shame that kids are sometimes just told what to do and not really using their skills.  If you let them use their skills, high school students can do amazing, amazing things, and that's what we're trying to channel."
So far she has filled the class half way, saying, "I've chosen six applicants that I feel very strongly about.  I'm hoping to get six more really strong ones by the end of August.  Because we are really looking for high quality students and commitment, even if we get 6 more but I feel like one of those students isn't able to really rise up, then the program will be 10 students or 11 students.  It really depends on what quality I'm seeing in the applications.  So far there has been very high quality in the applications."
She is also excited about the amount of freedom she has to shape the program as it progresses, in part due to the small size of the Volunteers on Call organization.  "We like being so small because we can be really flexible.  We've always liked being able to be nimble, being able to be really responsive and quick.  So with this program I like that since it is just really myself and the board, if the students let me know that they want to know more about something like how to use social media to raise awareness, I can do a whole class on that and be flexible, or if I come across an amazing documentary that I want the kids to watch, I can easily put that on the schedule.  So a lot of it will really have to do with the students and what they're looking for out of weekly meetings."
This fellowship, as well as her interest in nonprofit work, was inspired by her own experiences with Volunteers on Call when she attended Greenwich High School.  She had initially sought out volunteering simply because she needed to fulfill the 90 hours required for National Honors Society.  Her mom had gotten her in contact with Roxana Bowgen, the founder of Volunteers on Call.
She recalls, "I had done some volunteerism before, like at soup kitchens, but nothing that had really inspired me.  And so when I met Roxana, I went into the Volunteers on Call office and she was really the first person to turn it around, to say, what do you want to do?  What are you passionate about?"  From there, Juliana began pursuing her own projects and interests, and went on to be one of the youngest people ever to lead a Midnight Run, a project in which necessary goods like food and clothing are collected and then delivered to the needy.
"So for me that was completely life changing, that I got to sort of start my own project," Juliana explains.  "And from that experience I then interned with Volunteers on Call for my senior internship and they gave me a grant to go volunteer in Costa Rica the summer after I graduated from Greenwich High.  From there I thought I would study political communications in college but decided to go into public health, which is very non-profit centric, and all throughout college I interned at nonprofits.  I never started thinking I wanted to go into nonprofits, I just needed to fulfill the hours.  But the way that it all turned out I ended up just getting so inspired by my first independent service project and have only worked for nonprofits since then, in high school and in college."
After graduating from George Washington University in 2013, she sought out the organization again, looking for opportunities to volunteer when she returned home and continued to look for jobs in the New York and DC areas.  "I called Roxana back up and said, hey, I haven't heard from you guys in a while, and it turns out that Volunteers on Call had gone on hiatus during the recession," Juliana explains.  Back in 2010 the organization had essentially gone dormant.  "The board still existed, the structure was still all there but no one was actively doing anything with it.  So Roxana said to me, we really want someone with a lot of energy who knows the organization and who we trust and feel connected to, to come bring it back to life, and so that's how I ended up running a nonprofit, very strangely," she says with a laugh.  "Definitely it's not what I expected to be doing just out of college.  And so it was just one of those strange things, everything lined up kind of perfectly with it, none of it being planned."
There were also plenty of challenges that came with rebooting the organization.  She spent the first summer out of college learning how to code and trying to fix a website that she describes as "horrifically outdated".  Beyond that, "the past year has really been about building up relationships in town, communicating with people, letting them know that we're here and what we're doing."
There are also plenty of struggles with being largely a one-woman operation, she says, "Like when our website goes down, I don't know anything about computers but I need to be the one fixing it.  So it's not as glamorous as it sounds."  She has taken on various interns, including recent GHS grad Annie Manacher this past spring, saying, "That has been so helpful, even just to have someone else to bounce ideas off of and just someone else around.  I'm a very social person so that's kind of been the biggest challenge for me, is I'm kind of doing it all by myself."  There is the board of directors to meet with, typically once a quarter to offer support and make sure she's on track, but on a day-to-day basis it's typically just her and sometimes an intern.
The advice Juliana has for anyone looking to get involved is this:  Start now.
"Start volunteering at a large range of organizations to figure out what you are interested in.  In high school and when I was in college I focused a lot on hunger and homelessness, which I think is a very important issue, but when I discovered public health it changed the whole experience for me because it was that much more personally meaningful.  So I would say start now, reach out, find an organization that you think is a good fit for you, and if you don't know what is a good fit for you, call me or email me and we'll help you figure out what those issues are."  This is critical to discovering your passion in volunteerism, because as Juliana explains, "When you find a certain project that is really right for you and is meaningful to you, you'll feel it."
In addition to the fellowship program, Volunteers on Call also has the Greenwich Gives initiative, which helps partner with organizations to coordinate philanthropic events.  There is also Volunteer Match, where an individual can seek out volunteer opportunities suited to them, which Juliana says she would love to do more of with teens, saying, "If you get someone interested with volunteerism at a young age, it's something that they'll take with them for the rest of their lives."  She loves getting volunteers of all ages, but says she wants to move towards further engaging the high school communities, saying, "if you can get a kid excited instead of seeing it as a burden, it makes a huge difference in how they interact with service."
The most exciting part of Exec Director Juliana Collamer's job?  "When I actually get to see the impact that we've had, that's the most exciting.  So much of my time is spent doing behind the scenes work, so when I actually get to see the result, like with the midnight run we're doing this weekend, to actually see people receiving food and clothing, and being able to talk to them and build up a relationship with the people that we're helping is by far the most rewarding."  She says, "That's why I'm so excited for the Youth Fellowship program, because I'm leading that and so I'll get to work directly with the students that are involved in it and I think to be able to watch them have that experience of getting excited about volunteering and leadership, that to me is going to be the best.  I'm so incredibly excited."
To learn more about applying to the Volunteers on Call Youth Service in Action Fellowship, click here.  To learn more about getting involved with Volunteers on Call opportunities, visit their site or email Juliana Collamer at [email protected] .
Related Story:
Volunteers on Call Launches Youth Service Fellowship
---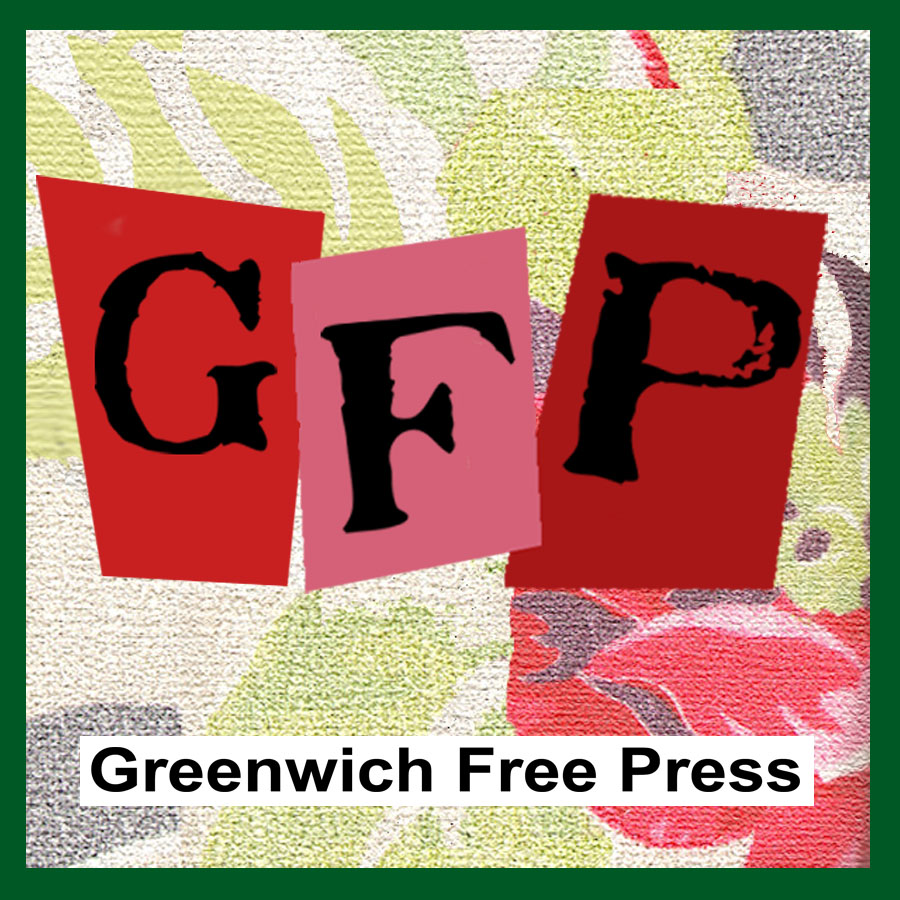 Email news tips to Greenwich Free Press editor [email protected]
Like us on Facebook
Twitter @GWCHFreePress
Subscribe to the daily Greenwich Free Press newsletter.