Kings Market in Old Greenwich shares their Thanksgiving recipes with GFP readers, and in case you run out of cranberries, they will be open 7:00 a.m. – 4:00 p.m on Thanksgiving day.
Ingredients
2 1/2 Cups Yellow Cornmeal, preferably stone-ground
1 1/2 Cups All-purpose Flour
4 Teaspoons Baking Powder
1 Teaspoon Salt
2 Cups Whole Kings Organic Milk
2 Large Kings Organic Eggs, beaten
6 Tablespoons Kings Organic Unsalted Butter
1 Cup Dried Cranberries
2 Tablespoons Finely Chopped KINGS Organic Fresh Sage
Preparation
Position a rack in the center of the oven and preheat the oven to 400° Degrees.
Whisk together the cornmeal, flour, sugar, if using, baking powder, and salt in a medium bowl and make a well in the center.
Place the butter in an 18 x 13-inch half-sheet pan and bake to melt the butter and heat the pan, about 3 minutes.  (You can also do this in a 15 x 10-inch baking dish.) Whisk together the milk and egg in a small bowl.  Whisk the melted butter into the milk mixture.  Pour into the well in the dry ingredients and stir just until blended–a few lumps may remain.  Do not overmix.  Fold in the cranberries and sage.  Spread evenly in the hot pan and return to the oven.
Bake until golden brown and top of the bread springs back when pressed in the center, about 20 minutes (or about 25 minutes for a 15 x 10-inch dish.)  Let cool completely in the pan.  Crumble in the pan, and set stand uncovered overnight to dry out.


---
Whipped Butternut Squash Gratin with Caramelized Apples
Ingredients
4 Pounds Butternut Squash, peeled & cubed
1 Teaspoon Salt
3 Granny Smith Apples, peeled & cored
Juice of ½ Lemon
9 Tablespoons Kings Organic Unsalted Butter
6 Tablespoons Brown Sugar
3 Tablespoons Kings Organic 100% Pure Honey
1/3 Cup Heavy Cream
¼ Cup Calvados
¼ Cup Kings Orange Juice
Cinnamon
Preparation
Preheat oven to 425 Degrees.
Bake squash cubes in a large roasting pan with 1-cup water until soft, about 40-45 minutes.
When cool enough to handle, place squash in a medium bowl; season with salt and mash with a fork.
Meanwhile, slice apples into 1/8-inch thick wedges and place in a medium bowl.  Add lemon juice and toss to combine.
In a medium skillet, melt 3 tablespoons butter over medium-high heat.  Add 2 tablespoons brown sugar and cook, stirring, until sugar dissolves.  Cook apple slices in the butter and sugar in 3-4 batches until golden and caramelized, about 1 minute on each side.  As they finish cooking, transfer to a plate and set aside.
In a medium skillet, melt 3 tablespoons butter over high heat.  Add 2 tablespoons brown sugar and cook until sugar dissolves.  Stir in 4 tablespoons cream and the Calvados and cook until slightly thickened, about 1 minute.  Remove from heat and add to squash, add in honey, whisking well to combine.
Transfer squash mixture to a buttered 3-quart ovenproof casserole.  Arrange apple slices over squash and set aside.
In a medium skillet, melt remaining 3 tablespoons butter over medium heat.  Add remaining 2 tablespoons brown sugar and cook until dissolved.  Add remaining 2 tablespoons of cream and cook, stirring, about 30 seconds.  Stir in the orange juice and cook for 1-2 minutes, until thickened and dark brown.  Pour over the apples and cover with aluminum foil.
Bake until heated through, about 30 minutes.  Remove from oven and serve immediately or let stand at room temperature for up to 30 minutes.  Sprinkle with cinnamon before serving.


---
Ingredients
12 Ounces Fresh Whole Cranberries
1 1/4 Cups Fresh Squeezed Citrus Juice (combo of tangerines and oranges)
2 Tablespoons Citrus Zest
1 Tablespoon Corn Starch
1/2 Cup Pure Cane Juice in a can (found by the pancake syrups)
1 1/2 Tablespoons Kings Organic Maple Syrup
garnish: citrus zest
Preparation
Rinse your cranberries.
Wash and zest your citrus until you get about 2 Tbsp zest.
Juice your citrus until you get 1 1/4 cups of juice.
Pour juice, sprinkle corn starch and pure cane juice into a soup pot over high heat.
Add the whole cranberries and bring to a bubbly berry-bursting boil.
Cover with lid or foil so berries don't burst in your face. Stir every few seconds.
Add in 1 Tbsp of citrus zest. Stir, mush around.
Wait until all the berries have burst and the liquid is a thick dark red chunky soup.
Remove from heat. Let cool for a minute.
Carefully add sauce to a high speed blender. Add maple syrup. Blend on low-med until completely smooth. (Proceed with extreme caution when blending still-warm liquids in a blender – never aim blender towards face.)
Pour into your serving dish, add citrus zest garnish, cover and place in the fridge to firm for at least 2 hours.
Kings Food Market is located at 26 Arcadia Road in Old Greenwich, 06870
---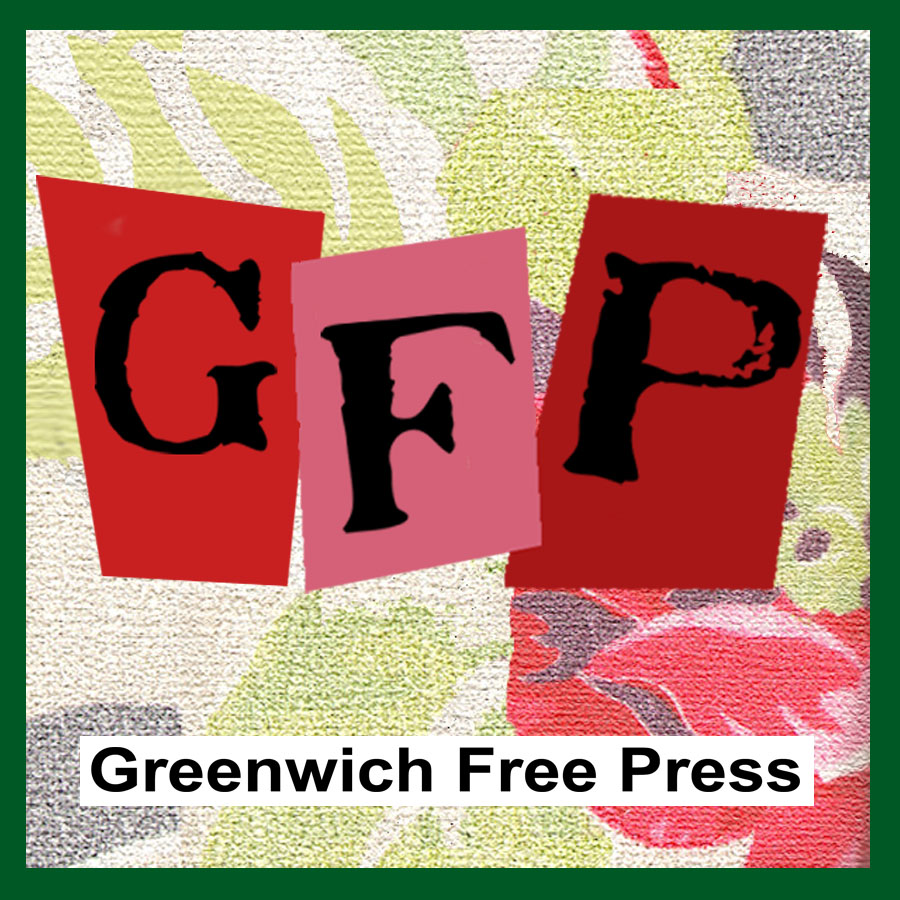 Email news tips to Greenwich Free Press editor [email protected]
Like us on Facebook
Twitter @GWCHFreePress
Subscribe to the daily Greenwich Free Press newsletter.