No one will be able to resist these savory lollipops. Thin sliced, luminous smoked salmon around zesty cream cheese – the perfect pick-up appetizer for New Year's Eve or New Year's Day. 
We're loving this Holiday Appetizer, full of simple, smoked and zesty flavors, and not too filling. Your company will find these irresistible and creative, and quite low in calories. Hand-sliced smoked salmon will work best as you can ask for it to be cut thinly – almost sheer (this will fold up easily.)
Mt. Kisco Smokehouse on 146 Mason Street in downtown Greenwich sells the most wonderful smoked salmon, hand-sliced by the owners.
They sell four different varieties, from salty to smokey. The owners, known as "the cousins" urge you to taste their house-smoked delicacies.
Translucent, thinly cut salmon works best in this recipe. Choose from Scotch Salmon, Nova, Belly Lox or Wild Salmon. Scotch Salmon is our favorite, for its incredibly tender and silky flesh, with a nice smokey essence.
Searching for fresh caviar this season? Look no further, the shop sells luxurious Osetra Caviar in two sizes, Hackleback American, and Salmon Roe.
Around the corner at Putnam and Vine, Sommelier Angela Demmel, at 39 East Elm Street, has lots of "bubbly" advice.
"It's important to pair the right style of sparkling with whatever you plan to eat," she said. "Champagne is a wonderful wine to pair with fatty & oily foods. I would suggest a champagne that has more savoury, bready & dried fruit characteristics with a creamy mouthfeel like the Marc Herbrart Brut 1er Cru ($45). We have a sparkling bottle for every taste and budget!" Putnam and Vine sell a large assortment of Italian, Spanish and American Sparkling wines in addition to their extensive Champagne selection.
To start the recipe, make a flavored cream cheese by adding fresh dill, lemon rind, capers, red onion and capers. Cut the salmon into 3″ squares and enclose the cream cheese dollop. I find this easiest first to drop the cream cheese balls on a waxed paper sheet, and freeze them with a lollipop stick in each. After 15 minutes it will firm up, and folding the salmon around it is then a breeze.
Garnishing the finished lollipops is up to you. I like to add some small dill sprigs on the top with a few mustard seeds.
Caviar, if you choose can be an indulgent and delicious garnish as well!
You make these the day of serving. Just top with damp paper towels, or pop into a tall, wax paper lined container and seal tight.
Smoked Salmon Lollipops Recipe
Ingredients:
½

 

pound 

smoked salmon, sliced very thinly (hand-sliced)

½

 

cup 

cream cheese, or vegan cream cheese 

3

 

teaspoons 

red onion, finely chopped, squeezed dry

4

 

teaspoons 

capers, finely chopped, squeezed dry

3

 

teaspoons 

fresh dill, finely chopped

2

 

teaspoons 

stone ground mustard

½

 

teaspoon 

lemon rind, finely grated

16

 

lolipop sticks, find at craft and party shops
Method:
Make the flavored cream cheese:
In a small bowl, combine the cream cheese (or Vegan Cream Cheese) with the five flavoring ingredients. Blend well to combine.To make lollipops:
Scoop 2 t. portions of the flavored cream cheese onto a wax papered rimmed sheet pan, spacing them so they do not touch – a small ice cream scoop works beautifully.
Add a lollipop stick into the center of each and freeze for 15 minutes.
Place the smoked salmon on a clean cutting board. Cut the fish into 3″ squares.
Top each square with a prepared cream cheese dollop with stick onto the the center.
Fold up to enclose, pinching the top, until the cream cheese in enclosed.
Patch with smoked salmon if needed.
Garnish each with three small sprigs of dill, and a few mustard seeds on top of the enclosed salmon lollipops.
Place the finished lollipops on a platter. Cover with damp paper towels until ready to serve.
Or, place in wax papered lined container, and cover tightly – will stay fresh for one day.
For "open-faced" appetizer – Fill each salmon squares with 2 t. of the flavored cream cheese.
Shape the salmon, pinching to enclose the cream cheese to make a pretty round shape.
Garnish each with small dill sprigs and your favorite sprouts, such as sunflower sprouts.
This recipe may not be reproduced without the consent of its author, Karen Sheer
The flavored cream cheese with dill, lemon rind, grainy mustard, capers and red onion. Credit: Karen Sheer
Freeze the cream cheese dollops for 15 minutes, then enclose in the salmon. Credit: Karen Sheer
Hand-Sliced Smoked Salmon from Mt. Kisco Smokehouse. Credit: Karen Sheer
Cut the salmon into 3″ squares. Credit: Karen Sheer
Ring in the New Year with a creative, healthy and savory treat! Credit: Karen Sheer
---
See also: Time for Wine at Putnam and Vine
Karen Sheer lives and cooks in Greenwich. She is a professional chef, writer, caterer, photographer and food consultant specializing in original recipes. Her blog is "A Zest For Life"– Karen's Obsession with Food and Style. Each recipe is inventive, original and well tested. Karen's recipes are written to give you the feeling she is in the kitchen with you coaching step by step. Health and wellness are her passions. Karen's recipes promote fresh, local ingredients which lead to a healthier lifestyle!
---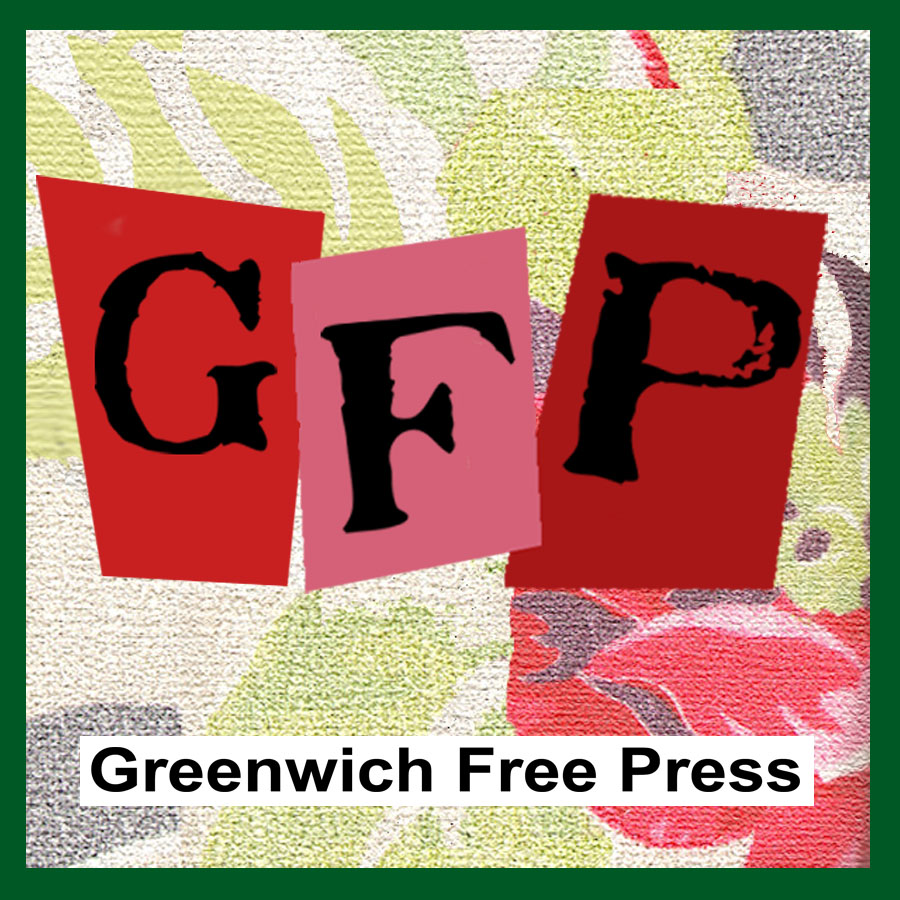 Email news tips to Greenwich Free Press editor [email protected]
Like us on Facebook
Subscribe to the daily Greenwich Free Press newsletter.